Recently, AI technology has taken the world by storm, especially the AI tools which help people implement the process and finish it faster and more conveniently. If you are following the news related to AI tools, it's not difficult for you to know ChatGPT by OpenAI and Bard by Google which are quite famous and useful because of the huge data they bring people. If you hope to integrate a chatbot in your WordPress, don't miss the list of WordPress Chatbot Plugins we introduce to you today.
What is a Chatbot?
Chatbots are automated programs that can interact with users in a conversational way. They provide a great way to interact with customers and offer a personalized experience. By using natural language processing and artificial intelligence, chatbots are able to understand the context of conversations and respond accordingly. This allows them to answer questions, offer advice, provide customer support, and even process payments. Chatbots can be used on websites, apps, and social media platforms like Facebook Messenger or Slack. Chatbots are becoming increasingly popular as businesses look for ways to automate customer service tasks and save time.
Benefits of Using WordPress Chatbot Plugins
The benefits of using chatbot plugins are numerous. They can help businesses cut down on repetitive tasks, save time, and improve customer service. Chatbots are an excellent way to provide customers with fast, accurate answers to their questions. Additionally, they can help businesses capture leads, increase sales and conversions, and grow their customer base. Furthermore, they can be used to collect feedback from customers and analyze it to improve the overall customer experience. With the right chatbot plugin, businesses can automate many of their processes and see improved business results.
List Of WordPress Chatbot Plugins

Joinchat is a chatbot plugin for WordPress that provides businesses with a range of features to improve customer engagement and support. Joinchat is known for its ease of use and user-friendly interface, making it a great choice for businesses that are new to chatbots or don't have a lot of technical expertise.
Provided features:
Insert a contact button for whatsapp on your site
Customize your logo, profile picture or even an animated gif
Change main settings on every Post, Page, Product or CPT and for Tag or Category archive pages
Use a balloon on the button to get the visitor's attention
Get users to start the chat, use custom CTAs on each page, product or section
Define CTAs and Custom Start Messages for shop page, product pages and for products on sale
Highlights:
Free
Great support
Nice document

Tidio is a popular WordPress plugin for chatbot automation and live chat. This plugin provides a wide range of templates to help you respond to users quickly and easily. With Tidio, you can manage all your channels – live chat, emails, and messenger – in one place. It also comes with lead capture forms to help you capture leads more effectively. Additionally, Tidio has the ability to recover abandoned carts, offer discounts and promotions, and collect leads. For these reasons, it is definitely one of the top WordPress chatbot plugins out there.
Provided features:
Find out who is visiting your website, see what they are currently viewing, and easily engage them to increase the chances of conversion
Customize the live chat widget, so it fits your website look
Manage all your live chat, e-mail and Messenger messages from one panel
Use our unique, drag-and-drop visual editor to create chatbots from scratch. No coding required
Present your services much more effectively with automated conversations
Highlights:
Easy to use
Helpful
Multi-language support

The Chatbot for WordPress plugin by Collect.chat Inc. is a tool that allows website owners to easily integrate a chatbot into their WordPress site. The chatbot can be customized to engage with visitors, answer common questions, collect information, and even process transactions. The plugin includes a visual chatbot builder, analytics, and the ability to integrate with various third-party services. It is designed to be user-friendly and requires no coding skills to set up and use.
Provided features:
Chat with visitors 24/7, even while you sleep
Convert them into paying customers
Generate & qualify your leads on autopilot
Engage your visitors and collect critical feedback
Grow your email list and subscriber base
Guide and educate your customers with interactive FAQ
Allow contacts to set appointments
Highlights:
Free
Lightweight
Multi-language support

WP-Chatbot for Messenger by Mobile Monkey is a great option for those looking to add a chatbot to their WordPress website. This plugin allows users to easily add Facebook Messenger chat functionality to their site with just a few clicks. The plugin is an all-in-one package that also includes automation and live chat capabilities, making it an ideal choice for businesses and individuals who want to engage with their customers and leads quickly and easily.
This WordPress Chatbot plugin also allows users to send messages to all of their contacts at once, making it easy to stay connected with customers and leads. With this plugin, customers will be able to access live chat support at any time in a convenient and efficient manner.
Provided features:
Chatbot conversations built in WP-Chatbot work for users signed into Facebook Messenger, or not
Live chat with visitors 24/7, even while you sleep
Single inbox for all incoming messages seamlessly integrated Facebook Messenger and native web chat conversations
Uses chatbot technology to provide constant and instant support, even if no customer service staff are available
Keep contacts forever. Chat history is persistent regardless of when and how your users messaged you
Highlights:
Powerful
Nice document
Free

Cliengo is a powerful WordPress chatbot plugin that provides an all-in-one solution for managing customer conversations. It is connected with more than 1,300 applications, including Google Ads and Facebook Ads, Google Analytics, and lots of email marketing automation platforms. With Cliengo's one inbox for customer messages from various social media and instant messaging apps, it makes it easier to manage customer conversations in one place.
Cliengo also features a simple setup process and has an intuitive user interface that makes installing a chatbot in your WordPress website without any coding or technical knowledge. With Cliengo's powerful features, you can create automated flows to help you better engage with your customers and answer their queries quickly.
Provided features:
Highlights:

The Chatra Live Chat + ChatBot + Cart Saver plugin by Chatra is a comprehensive communication tool for e-commerce businesses. It allows website owners to provide real-time chat support, automate responses with a chatbot, and save abandoned carts. The plugin offers various customization options for the chat widget and the chatbot, and it integrates with various third-party apps and services.
The cart saver feature enables businesses to recover lost sales by sending personalized messages to visitors who have left items in their carts. The plugin is easy to install and use, and it offers analytics and reports to help businesses improve their communication with customers.
Provided features:
Help your company's commercial team by capturing the contact information of each website visitor including name, telephone number, email, and query
Set up the automatic conversation
Support you to reach better sales opportunities and offers the visits a great experience in their first contact
Adapts to your company's processes and integrates with 80% of the CRMs on the market
Highlights:

The ChatBot plugin by QuantumCloud is a tool that allows website owners to easily integrate a chatbot into their WordPress site. The plugin offers a user-friendly visual chatbot builder that enables businesses to create customizable chatbots that can engage with visitors, answer common questions, and provide support. The chatbot can be integrated with various messaging platforms, such as Facebook Messenger and WhatsApp, and it can be trained to understand natural language queries.
The WordPress Chatbot plugin also offers analytics and reporting features to help businesses improve their chatbot performance. It requires no coding skills to set up and use, and it offers various customization options to fit the branding and communication needs of the business.
Provided features:
Add your own floating chatbot just by installing and activating the plugin
Create simple text responses easily from your WordPress backend
One click import for Small Talk within Simple text responses
Set on which pages the chat bot will display
Built in Intent to Let users email you any question or feedback they may have
Highlights:
Useful
Multi-language
Awesome support

The IBM Watson plugin, offered by IBM Cognitive Class, provides developers with tools and resources to create custom chatbots that can understand natural language and provide automated responses to users. With the help of Watson's advanced natural language processing capabilities, developers can create chatbots that can interpret user queries, analyze data, and provide personalized responses. This WordPress Chatbot plugin also includes access to IBM's cloud-based services, which allows chatbots to scale and integrate with other business applications.
Provided features:
Train Watson to answer frequently asked questions, provide useful information and help them navigate your website
If they want to talk to a human, the plugin can connect them to a real operator via telephone
Use user's account data such as name in chatbot dialog
Choose the pages and posts you want the visitors to see the chat bot on
Customize the appearance of the chat box to your preference
Highlights:
Final thoughts
To sum up, chatbot plugins for WordPress can be a great asset for businesses. They provide a personalized and efficient way to interact with customers and make the most of the available resources. WordPress Chatbot plugins come in various forms, from all-in-one chatbot platforms to live chat & automation plugins. By researching the best WordPress Chatbot Plugins, you can find the one that fits your requirements and make the most of its features. Whether you're looking for sales-boosting or customer service automation, there's a plugin out there to meet your needs.
Finally, don't forget to visit our site to explore and get the best Free WordPress Themes here.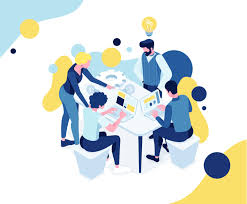 Latest posts by LT Digital Team (Content & Marketing)
(see all)