Which is the most useful solution to track your posts and optimize them for your site? If you are looking for a perfect answer for this question, don't miss the blog we give you today. Now, we will provide the top WordPress Statistics Plugins assisting you to do this task effectively.
Why should you install the WordPress Statistics Plugins?
It is not easy at all to see how many visitors visit your site. Therefore, you absolutely need a tool to help you do it. As you know, measuring your visitors, conversion, and page views is very important because it is a key to making your site successful. Let's choose the best one by reading the following plugins.
Top Helpful WordPress Statistics Plugins

The first WordPress Statistics Plugin you should explore is WP Statistics. Thanks to this plugin, you are able to know how many people visit your WordPress website. Besides that, you can also know some basic information about them, including the countries they come from, and the browsers or search engines they are using.
Provided features:
Visitor Data Records including IP, Referring Site, Browser, Search Engine, OS, Country and City
Visitor's Country and City Recognition
The number of visitors coming from each Search Engine
Statistics on Contents based on Categories, Tags, and Writers
Hits Time-Based Filtering
And much more…
Highlights:
Easy and simple to use
Great support
Useful

Secondly, let's have a look at Visitor Traffic Real Time Statistics. With the assistance of this plugin, you are able to know the blog statistics and traffic easily. That is the reason why you can freely track visitors, browsers, operating systems country stats, hits, and much more without any trouble.
Provided features:
Comprehensive overview page (Dashboard)
See how many hits your site get in the last two weeks
See search queries and redirects from popular search engines
Recent visitors and the visitor source
Top referring sites & the visitor's count for each one
And much more…
Highlights:
Nice support
Time-saving
Easy to use and understand

The next WordPress Statistics Plugin on the list is WP Visitor Statistics. This plugin will showcase how many users are online on your blogs. Besides that, it also displays the visitor's location, browsers they are using to access your site, and much more.
Provided features:
Real-time statistics
Comprehensive overview page & User-friendly interface
Support for hashing IP addresses
GeoIP location by Country
Fully compliant with the European GDPR guidelines
And so on…
Highlights:
Multi-language support
Time-saving
Helpful

Another WordPress Statistics Plugin we would like to recommend for you is Slimstat Analytics. With more than 100,000 active installations, this popular plugin is promised to help you track returning customers and registered users effectively. Now, let's explore its features below!
Provided features:
Track page events, keep an eye on your bounce rate, and so on.
Display reports in widgets or directly in posts and pages
Exclude users from statistics collection based on various criteria, including user roles, common robots, IP subnets, etc
Hash IP addresses to protect your users' privacy
Identify your visitors by city and country
And so on…
Highlights:
Free
Wonderful support
Easy to use and manage

This plugin enables you to create as well as edit your WordPress sites easily. In addition, you can also optimize it for revenue and vistors. A professional site statistic and analytics are also included in this plugin so that your audiences can have a clear understanding of your site.
Provided features:
Advanced site stats and analytics
Hundreds of professional themes
SEO tools for Google, Bing, Twitter
An advertising program
Integration with the official WordPress mobile apps
Intuitive and powerful customization tools
Simple PayPal payment buttons
Highlights:
Helpful
Multi-functional tool
Very impressible

Analytics Cat is a must-have WordPress Statistics Plugin that enables you to insert Universal Google Analytics code into your WordPress site without making your site slow. What's more, because this plugin allows you to hide the Google Analytics Tracking code from logged-in users, you won't pollute your data.
Provided features:
Add the Google Analytics tracking code
Pasting your Google Analytics script
Hide your Google Analytics tracking code
Highlights:

This plugin allows you to display Google Analytics statistics on your site beautifully. Moreover, you can also get the Google Analytics Dashboard quickly from your WordPress Dashboard. It also enables you to see your traffic data for each of your posts and pages.
Provided features:
SOCIAL MEDIA Statistics
List of top Referrers Browsers
Enhanced eCommerce Google analytics Tracking Add-ons
Google Analytics Stats
List of top Countries
List of top Referrers
Mobile device Statistics
REAL-TIME Statistics
Campaigns Statistics
Highlights:
Fresh approach
Lightweight
Conclusion
To sum up, using WordPress Statistics Plugin is the most wonderful solution for you to analyze the traffic of your site. Therefore, don't hesitate to explore the blog, try some plugins and select the most suitable one for your site. Besides, don't forget to visit our free WordPress themes to get some professional and eye-catching designs for your site.
Thanks for your reading. If you have any queries or difficulties, please leave a comment below, we will reply as soon as possible.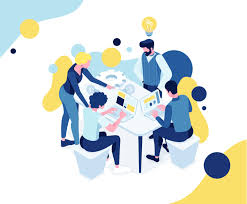 Latest posts by LT Digital Team (Content & Marketing)
(see all)