Yoast Seo is not too strange for WordPress users since it is the most popular WordPress SEO Plugin in the world. Although this plugin comes with many features to help you improve SEO factors for your site, there are still other options for you to do that. So, today, we decided to bring you the list of Yoast Seo Alternatives. Let's take a look!
Should you look for a Yoast Seo Alternative?
What is Yoast Seo?
First of all, let us show you the principal information about Yoast Seo. It can be said that Yoast Seo is quite famous because of its helpful features and ease of use. With more than 5 million downloads and installations, this plugin leads in terms of WordPress SEO plugins.

With the help of this plugin, it's easy, time-saving, and effective for you to boost your website's SEO scores. It comes with a ton of beginner-friendly features, including:
Ability to add and modify titles, meta descriptions as well as friendly URLs for your focus keyphrases.
The SEO analysis table will give you recommendations to make your content more optimized.
Readability analysis will be shown to support writers to create user-friendly content. This feature focuses on the ways of using words, sentences, grammar, paragraphs, and so on.
Automatic technical SEO improvement is also included.
Advanced XML sitemaps will assist search engines to understand your site structure easily.
Site breadcrumbs management will tell your visitors and search engines where exactly they are.
Do you need to get another Yoast SEO alternative?
Although the free version of Yoast Seo can help you improve a site's SEO with the basic features, some WordPress webmasters need more features to thoroughly improve SEO factors to increase the site's ranking. If they choose the premium version, it means they have to pay a fee for using the full functions of Yoast SEO.
However, if you want to save money but still get more SEO features, what will you do? Of course, you have to find another similar tool for SEO improvement. So, it's time for you to consider the Yoast Seo Alternatives we are going to list below.
The best Yoast Seo Alternatives

Firstly, let's find out All in One SEO since it is a dangerous opponent of Yoast Seo. This Yoast Seo Alternative is trusted to use by more than 3 million users. So, what features make this plugin well-known? The first dominant point that All in One SEO brings you is the ease of use and powerful features, which support not only professional developers but also beginners.
Besides that, the complicated setting process will simplify with easy-to-understand options. Therefore, it takes about 10 minutes for you to finish the setup with the advanced WordPress SEO functions, such as XML sitemaps, SEO meta titles or descriptions, SEO schema markup, and much more.
Generally, both Yoast Seo and All in One SEO have similar features to assist you to boost your site's SEO. However, if we just compare the free version of the 2 plugins, All in One SEO comes with more features than Yoast Seo. Therefore, you should consider trying All in One SEO if you actually need another great solution for Yoast SEO.

The second Yoast Seo Alternative you shouldn't miss is Rank Math SEO. If you have been using WordPress for a long time, it's sure that you have already heard about the battle of Yoast Seo and Rank Math to gain the trust of more plugin users. To be fair, both Yoast Seo and Rank Math have specific strengths that make users love them. However, if you need a detailed comparison between the two plugins, you can visit Yoast SEO VS Rank Math to get more information.
To sum up, in terms of free versions, Rank Math SEO seems to defeat Yoast Seo because Rank Math brings more features for users than Yoast Seo. If we mention to the premium, Rank Math is also a winner since its cost is cheaper than Yoast Seo.

If you are looking for a lightweight Yoast Seo Alternative for your site, the SEO Framework is also a fantastic plugin you should check out. Similar to Yoast Seo, this plugin offers you various functions to help you check for shortcomings in order to improve your SEO ranking effectively. They are SEO title and description modification, XML sitemap setup, global structured data (breadcrumbs and site links search box).
It is recognized that SEO Framework provides you with the free core version with almost features. If you need more extensions for your SEO planning, the premium version with only $84 is available for you to try. Therefore, we can see that both SEO Framework and Yoast Seo have similarities in the free version, but the pro version of SEO Framework is cheaper than the Yoast Seo one a little bit.

The fourth Yoast Seo Alternative we would like to introduce to you in the blog is SEO Plugin by Squirrly SEO. By using this tool, new WordPress users or beginners will feel free since SEO Plugin by Squirrly SEO tries to bring all people the easiest method to start improving SEO performance and boosting ranking on SERP. Although it reaches you and other users by giving a simple way, the SEO analysis and suggestions are based on expert-level SEO. Therefore, there will not be bad problems during your SEO improvement.
However, as this tool uses the cloud, it's necessary for you to register before utilizing it. Some prominent features of this plugin are SEO live assistant, weekly SEO audit report, keyword suggestions, meta title/description customization, and much more.
It can be ensured that SEO Plugin by Squirrly SEO and Yoast Seo is tied in the free version. If you want to use the pro version, you should consider it because the paid package of Yoast Seo is more expensive than SEO Plugin by Squirrly SEO.

Do you need a free Yoast Seo Alternative for a new SEO-improved person? WP Meta SEO is suitable for you. Designed to help beginners get used to SEO, this plugin is promised to give you numerous user-friendly features to make your SEO improvement easier and smoother. The outstanding functions of WP Meta SEO include image SEO optimization, XML and HTML sitemap building, and management, redirect controlling, meta title/description editing, etc.
Although WP Meta SEO adapts to almost the demands of SEO factors, it does not come with the readability as Yoast Seo. However, with the pro version, WP Meta SEO is more affordable than Yoast Seo with only $39 for 6 months ($78/year).

Another Yoast Seo Alternative in this list you should take a look at is SEOPress. This plugin gives you a perfect combination of SEO analysis and SEO setting options to support you to go on top of SERPs easily. In other words, SEOPress comes with meta titles/ descriptions, XML sitemaps, structured data, Google analytics, content analysis, and much more.
Generally, if you just need a simple yet effective plugin with basic SEO features, SEOPress totally meets your requirements. Furthermore, while Yoast Seo provides the pro version for $99, you need to pay only $49 to own SEOPress premium. If you do not care about money, both of them are good for you to try.

The next Yoast Seo Alternative in this collection is Slim SEO. Since this plugin is a new tool on market, it does not bring too many features like Yoast Seo. However, if you hope to get an easy-to-understand plugin to find out more SEO definitions and tasks, Slim SEO is quite reasonable for you to explore. By using this plugin, you can get the automatic generating meta tags and XML sitemap, breadcrumb styling options, a redirection feature, and so on.
Especially, Slim SEO is completely free, so you can feel free to try and use it without losing any cost.

The last Yoast Seo Alternative we would like to show you is Premium SEO Pack. Thanks to this plugin, you are conveniently able to manage, track, and improve all the SEO issues so that your site's performance is better. Especially, this plugin is suitable for those who desire to increase the online store website's ranking since it is compatible with WooCommerce.
Like Slim SEO, Premium SEO Pack is also 100% free. Thus, all you need to do is download, install, activate and start using it.
Wrap Up
In short, we recommended the top outstanding and powerful Yoast Seo Alternatives in the blog today. We believe that each plugin will have different features that are suitable for some different WordPress users. Hence, this list above may give you some ideas to help you get the best plugin that meets your demands. If you think it is useful, don't hesitate to share it with your friends.
Furthermore, in case you are seeking new responsive and free WordPress themes for your websites, don't forget to visit our site to download the best one.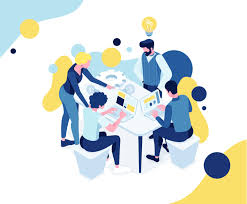 Latest posts by LT Digital Team (Content & Marketing)
(see all)