How to save the crucial data, files, photos, videos, or other content of your WordPress site effectively? Actually, there are many methods to do that. However, we strongly believe that using WordPress Cloud Storage Plugins is the best way to make your data and other files secure. So, let's have a look at the collection of great WordPress Cloud Storage Plugins below.
Why should you use WordPress Cloud Storage Plugins for your site?
These days, storing photos, videos, or files on the Cloud is becoming increasingly popular because it helps you to save your document and protect them from being a risk. For example, when your computer is shut down suddenly, this plugin will help you to upload all files to many types of media libraries. Thanks to that, you won't lose any important documents. Let's take the listing below to have the best solution for your site.
Top Nice WordPress Cloud Storage Plugins

Here is a powerful WordPress Cloud Storage Plugin that you can use to copy videos, documents, photos as well as many other types of media to Google Cloud Storage, DigitalOcean Spaces, Amazon S3 and so on. Moreover, you can also have the ability to upload files to any types of media in a direct way.
Provided features:
Upload existing Media Library
Control offloaded files
Assets Pull addon
WooCommerce integration
Easy Digital Downloads integration
PriorityExpert™ email support
Highlights:
Well organized
Supplemental
Works beautifully

This is a great Google Cloud Storage WordPress Plugin which enables you to supercharge your site performance as well as allows you to change the way that you can work with Media in the WordPress site. You can also use this plugin to exchange the photos, files as well as many other different types of media from your WordPress site into online cloud storage.
Provided features:
Use Google Cloud Vision
Image size manager
Network level multisite support
Advanced image editing
Automatically tag and categorize with amazon recognition
Native support for Google Cloud Storage
Integrate with IMGIX
Highlights:
Brilliant plugin
Works perfectly
Works like a charm

WP-Stateless allows you to upload as well as supply any types of media which are from your Google Cloud Storage. After that, you can get the benefit from Google Cloud's distributed servers very quickly just a few minutes. What's more, you can also divide your site through multiple serves without paralleling media files.
Provided features:
Mask the default GCS URL
Hardcoded media URLs
GCS equivalents in the post editor and meta
Setup assistant makes getting started fast and easy.
Batch image thumbnail regeneration
Synchronization tools for uploading existing files and images
WP-config constants and network setting override
Multiple modes: Backup, CDN, Stateless
All files served in HTTPS mode
Multisite compatible
Highlights:
Very easy to configure
Awesome plugin
Simple and fast

This plugin enables you to upload, optimize, back-up as well as normalize your photos in cloud storage. In addition, thanks to using this plugin, you are able to prevent messing around from photo editors. It also enables you to control and enhace your photos just by using a possible filter.
Provided features:
Image formats
Apply effects & filters
Overlays & Text
Shape alteration
Resize & crop
PDF Processing
Face detection
Rotates & flips
Highlights:

Cool Tag Cloud is an effective WordPress Cloud Storage Plugin that provides you an ability to render a tag cloud through a tagged photo. Furthermore, this plugin is also very compatible and it can render in any types of browsers. It is very user-friendly and you can use it with simple shortcodes.
Provided features:
"Cool Tag Cloud" widget
Renders a tag cloud
Shortcode [cool_tag_cloud]
Render in all browsers
Highlights:
Easy and efficient
Beautiful and simple
Top-notch

This Google Cloud Storage WordPress Plugin helps you to insert great support for Printing WooCommerce Orders. In addition, using this plugin also help you to link the  Google Cloud Print API Account with printing WooCommerce orders in either manual way or automatical way. A number of powerful features are also included in this plugin.
Provided features:
Support Unlimited Google Cloud Printer Locations
Assign Printers to Select WordPress User Roles
Supports Standard Printers Letter/A4
Thermal Receipt Printers
Automatically or Manually Print WooCommerce Orders
Supports a Customer Receipt Template
Order Receipt Template hiding Pricing and Customer Details
Highlights:

Categorized Tag Cloud is a powerful WordPress Cloud Storage Plugin that enables you to create a cloud in a sidebar widget that can include a lot of tags such as tag colors or tag hover color. It is also totally free of charge and you can set up and install it easily.
Provided features:
Tag colors
Tag hover color
Category filters
Number of tags shown
Smallest and biggest font size

Using this plugin, you are able to show tags of your sites through jquery which can rotate the tags in 3D. In addition, this plugin has a ready translation that allows visitors to have a clearer understanding of your products. A lot of new features are also inserted that enables you to use this plugin effectively.
Provided features:
Title of the Tag Cloud.
A number of tags to be displayed.
Text Color.
Font.
Font maximum size.
Font minimum size.
Height and Width of the widget.
Background Color.
Highlights:
Conclusion
To sum up, it's a perfect idea for you to select and use a WordPress Cloud Storage Plugin to save all the vital data of your site conveniently. We will be happy and pleased if you can easily and quickly find the best plugin after reading the blog today. Please share it with your friends or anyone who need WordPress Cloud Storage Plugins to help them achieve their goals quickly.
Moreover, there are a lot of user-friendly and professional free WordPress themes here, don't forget to have a look whenever you need a new theme for your site. Thanks for your visit.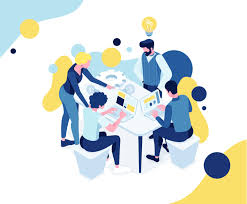 Latest posts by LT Digital Team (Content & Marketing)
(see all)