In fact, you can use several ways to create categories and tags for your content. However, to save valuable time and money, you should use WordPress Tags Plugin. Today, we help you pick up several powerful WordPress Tag Plugins which may be helpful for you.
The reason why you should install WordPress Tag Plugins for your site
As you know, category and tag are great ways that allow you to arrange your content effectively way so that the readers can follow the information of your blog easier. Therefore, you absolutely need a tagging tool to do this task quickly.
Top Best WordPress Tag Plugins

Google Tag Manager for WordPress is a great WordPress Tag Plugin that allows you to control your analytics, code snippets as well as marketing tags effectively just through using an intuitive web UI. Moreover, because this plugin includes GTM container code snippets, you do not have to insert it in a manual way.
Provided features:
Post/page ID
Site search data
Post count on the current page
Logged in status
Weather data
Browser data
Control analytics, code snippets
And more
Highlights:

Cool Tag Cloud is an effective WordPress Tag Plugin that provides you an ability to render a tag cloud through a tagged photo. Furthermore, this plugin is also very compatible and it can render in any types of browsers. It is very user-friendly and you can use it with simple shortcodes.
Provided features:
"Cool Tag Cloud" widget
Renders a tag cloud
Shortcode [cool_tag_cloud]
Render in all browsers
Highlights:
Easy and efficient
Beautiful and simple
Top-notch

Here is a great WordPress Meta Tags Plugin that gives you an ability to extend tag for your WordPress site such as Mass Edit, Auto link term, Ajax Autocompletion, Click Terms and so on. Moreover, this plugin also allows you to control your WP terms in a perfect way for any taxonomy.
Provided features:
Edit mass tags
Auto link tags in post content
Auto tags
Technorati, Flickr and Delicious tags
Type-ahead input tags / Autocompletion Ajax
Click tags
Dynamic Tag Clouds with colors
Possibility to tag pages
Highlights:

Using this plugin enables you to arrange the tags of your WordPress sites in groups. Moreover, thanks to this plugin, you are able to use tag customizable clouds for your posts, pages or any widgets. What's more, it also allows you to insert a parent level into tags and make them be arranged in order of rank.
Provided features:
Bulk-add all tags of a group to a post with one click
Add the same tag to multiple groups
An animated and searchable tag cloud
Prevent authors from creating new tags
Custom permissions who can edit tag groups
A new tag cloud
A Dynamic Post Filter for the frontend
Highlights:

Tag Pages is a user-friendly and lightweight plugin that allows you to insert tags into your pages or posts easily and quickly. In addition, you can use this plugin to insert 'post_tag' taxonomy into any types of your page post. This plugin is also totally compatible with Multisite installations.
Provided features:
Add tags to a Page
Add the 'post_tag' taxonomy
A tags archive page
Change the post_type query parameter
Highlights:
Simple and very helpful
Works fine
Very Handy

This plugin allows you to collect almost your tracking scripts at only one place. Metronet Tag Manager is completely compatible with Google Tag Manager so that you can use it easier. Using this plugin also enables you to insert a lot of dataLayer variables on a page or post according to your need.
Provided features:
Easily add as many dataLayer variables
Six predefined dataLayer variables
Set up separate dataLayer variables for pages
Add an HTML event handler to any content link
Add your own unique ID
Highlights:

Meta Tag Manager is a simple and lightweight wordpress tag plugin that enables you to insert custom meta tags into your site easily. What's more, this plugin also allows you to insert meta tags which will be shown on particular CPTs, front page, Taxonomies and so on.
Provided features:
Useful plugin
Works great
Simple to install

This wordpress tag plugin allows you to ensure that your blogs have a good look at any search sites or social media. Moreover, this plugin is also very easy to use, lightweight and offers you almost information about your webpage content in social media sites such as Twitter, Facebook, LinkedIn and so on.
Provided features:
Complete and accurate meta tag
Provides meta tags and markup for posts, pages
Includes advanced quality assurance features
Optionally customize the Open Graph type "article
Uses images from numerous sources
Image dimension settings for Facebook
Contextual help for every plugin option
Highlights:
Great possibilities

Great Help

Very comprehensive

Here is totally a great wordpress tag plugin that you can use to inset custom meta tag into your site as well as out of your WordPress Admin area in a direct way without needing any external editor. Moreover, this plugin also allows you to insert meta tags to the top section of your site in an automatic way.
Provided features:
Cross-browser compatible
Compatible with all WordPress themes
Lightweight and fast
Secure code with using clear coding standards
Intuitive interface with many settings
RTL compatible
Google+ publisher link
Facebook publisher meta tag
Twitter publisher meta tag
Pinterest verification meta tag
Translation ready
Highlights:

Category Tag Pages is a powerful WordPress Tag Plugin that enables you to insert tags or categories functions into your pages easily. Using it, you can also insert "post_tag" or the 'category' taxonomies. However, you need to remember that this plugin does not allow to insert of any tags into template files.
Provided features:
Add categories and tags functionality
Add the 'post_tag' and the 'category' taxonomies
Work perfectly fine with Multisite installations
Highlights:
Wonderful functionality
Easy to use
Conclusion
All in all, using the WordPress tag plugin is one of the most effective methods to arrange your content logically and effectively. Therefore, it's time for you to try and select the best plugin for your site. If you have any trouble or difficulties, let us know by leaving your comment below, then we will reply to you as soon as possible.
Last but not least, we are providing a lot of responsive and attractive free WordPress themes. Thus, don't hesitate to explore and get the one you like. Hope you enjoy the blog and have a great experience!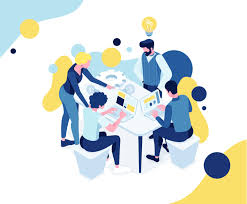 Latest posts by LT Digital Team (Content & Marketing)
(see all)