What is a good solution to associate links between items from eBay and your WooCommerce site effectively? One of the most common answers is using WordPress eBay Plugins to help you do that. Thus, we would like to bring you the list of great plugins that comes with eBay features. Don't miss them!
Why should you use WordPress eBay Plugins for your site?
If you are glancing through a way to incorporate eBay products with your WooCommerce site, or you want to get commission money from an affiliate link, you ought to have useful WordPress eBay Plugins. For what? WordPress eBay Plugins help you adequately import products, depictions, feeds, and links into your site. Quickly and expertly. Avoid eating up your time. Along these lines, why not examine this list of the 7 best WordPress eBay plugins to get one? We have listed it for you, hope you like it. Let's dig in!
Top Best WordPress eBay Plugins

WP-Lister Lite for eBay will interface your eBay items to your WooCommerce. In the wake of building a WooCommerce store, you can pick items from your item page and show them on eBay. Such an easily work on account of WP-Lister Lite for eBay!
Key features:
List an unlimited number of the item
Create listing profiles
Options for national and international shipping
Upload and download listing templates
Verify items and get the fee
And more
Highlights:
Various available languages
Product variations supported

WP eBay Product Feeds is the next plugin we would like to show you in the blog. This plugin lets you show feeds from eBay into your WordPress site in a simple manner. This module is a decent decision for bloggers who need to win cash from partner joins or business proprietors who need to sell their items.
Key features:
Share your latest eBay auctions
Embed feeds into posts, placed as widgets
Embed feeds into themes
Update in real-time
And more
Highlights:
Quickly install and set up
Simple but great
Fast support

Utilizing Auction Nudge, all your item from eBay will be shown on your WooCommerce site continuously. In the wake of the introduction, this module will naturally refresh your latest eBay data and items on your site.
Key features:
Show eBay product list
Filter eBay list to show
Display eBay profile
Display eBay feedback and comments
Add Auction Nudge within your posts, pages, widgets using shortcodes
And more
Highlights:
Easy to install
Good performance

WC Vendors Marketplace allows you to make a commercial center like eBay by making and selling physical, advanced, downloadable items. It is a decent decision to make your own multi-seller advertise and win cash from that.
Key features:
Sellers create their store and URL
Frontend dashboard for sellers
Order reports
Commission split based on the percentage
Set commission rate
100+ payment gateways
And more
Highlights:
Friendly support
Nice plugin

The next plugin we would like to bring you to the list is Dropshipping & Affiliate for eBay and Woocommerce. This plugin comes with many features supporting you with some issues related to eBay effectively.
Key features:
Support to import eBay products to the WooCommerce WordPress store.
Let you import products automatically and a lot of other features.
Help to make eBay dropshipping importer much easier and less complicated.
Highlights:

Finally, let's have a look at Aliexpress, eBay, Amazon, etsy dropshipping by Wooshark. This plugin will support you to import products to your shop directly from eBay without any trouble. Besides, if you use the premium version of the plugin, you can get more features related to eBay. You can see more information about that below.
Provided features:
Bulk import products from eBay
Synchronize stock and price for all products [eBay]
Synchronize stock and price single product [eBay]
Highlights:
Multi-language
Easy to use
Useful
Wrapping up
To sum up, we are happy to share with you the list of outstanding and effective WordPress eBay Plugins. So, we hope that you won't waste too much time finding the most suitable one to meet your requirements. If you have any queries related to the eBay plugin, don't hesitate to leave your comment below. We will reply to you soon.
By the way, if you want a beautiful theme for your business site, visit our free WordPress themes!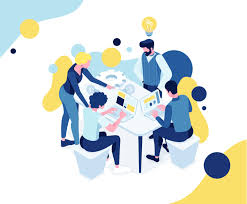 Latest posts by LT Digital Team (Content & Marketing)
(see all)