Are you finding another solution to display your content attractively to increase the WordPress site traffic? If that is all you need, why don't you utilize WordPress FlipBook Plugins to do that? Here is the collection of outstanding, easy-to-use, and free flipbook WordPress plugins. Don't miss them!
The necessity of using the WordPress FlipBook Plugin
As you know, showing your blogs as a flipbook is an intuitive and engaging way that helps you to get more traffic on your site. In this way, your content will have a far more attractive look and it absolutely impresses your customers. For these reasons, installing a WordPress Flipbook Plugin is absolutely an essential task. In this article today, we picked up some powerful WordPress Flipbook plugins that may be helpful for you. Let's start now!
Top Nice WordPress FlipBook Plugins

This plugin enables you to browse flipping books, PDFs, pictures, and HTML easily. Moreover, Unreal FlipBook is also suitable for demonstration books, cards, magazines, booklets, brochures and so on. Thanks to using this kind of WordPress Flipbook Plugin, you can draw more attention as well as impress your customers effectively.
Provided features:
Create volume book
Simulate book opening process
Drag and throw pages together
Customize the shape of flipping pages
Use PDF, images, and HTML as pages
Highlights:
Professional flipbook
Easy to use

Yumpu ePaper publishing plugin gives you an ability to upload any PDF file that you want into your site. After that, this plugin will exchange it into online readable ePapers. Moreover, by using some simple shortcodes, you can add ePapers into your posts and pages.
Provided features:
Upload any PDF to your website
Can be read with Flash or HTML 5
Convert PDF files into an online readable ePaper
Insert ePaper into posts and pages
Highlights:
Nice tool
Great support
Helpful

This WordPress Flipbook Plugin enables you to generate magazine-like pages or brochures in a very easy way. Many built-in themes are also included in this plugin for casual customers. WP Booklet  is also totally compatible with mobile gadgets and you can install it in real-time
Provided features:
Bulk image uploads
Page thumbnails
PDF uploads
Compatibility with mobile devices
Page popups
Bulk importer for WP Booklet 1.x booklets
Full responsiveness
Highlights:
Attractive layout
Work well
Nice and easy

Using flowpaper plugin can help you to embed flipbooks, magazines, brochures, PDF categories into your website in HTML 5 format. What's more, This WordPress Flipbook Plugin also includes clear instructions on how to embed FDF files or a publication so that you can follow easily.
Provided features:
Customizing Theme
Setting Publication Title
Opening in a Lightbox overlay
Setting Header
Highlights:
Nice look
Simple to use
Useful plugin

Here is a great WordPress Flipbook Plugin with thousands of features that can allow you to generate beautiful digital HTML flipbooks. Thanks to using this iPages Flipbook Plugin, you can create your own media books which can empower bloggers as well as publishers so that you can generate more engaging content.
Provided features:
Thumbnails
Portrait & Landscape
3 Render Book Modes
2 Data Sources
Keyboard Navigation
Multilevel Zoom
Share a link with friends
Powerful Interface
Toggle from the normal state to fullscreen and back
PDF download
And more
Highlights:
Beautiful design
Perfect for book and presentation of books
Easy interface

This WordPress Flipbook Plugin is a free but effective tool that allows you to hold your PDF magazines. Moreover, the issuupress plugin also enables you to show a list of all PDF files that your hold on your posts and pages just by using some simple short-code.
Provided features:
Restrict the list by tag
Control the issuu viewer
Host your PDF magazines
Display a list of PDF files on your blog
Highlights:
Simple and easy to use
Nice support
Effective

This plugin allows you to impress your customers by generating realistic and attractive 3D HTML5 Flipbook. In addition, this plugin also allows you to convert your PDF files into flipbooks very easily just needing PDF links. dFlip 3D Flipbook also includes a categories support so that you can show flipbook by categories.
Provided features:
Support for links in the PDF Flipbook
Easy creation with Post Type and shortcode
Custom Hot-spots for Image Flipbook
Deep Linking feature
Realistic 3D Flipbook powered
Full Fledged CSS HTML5 Flipbook
RTL mode for Arabian and RTL mode languages
Categories support
LIGHTBOX MODE
Controls Customization
Highlights:
Amazing support
Realistic 3D view
Easy to use

Eventually, we would like to suggest for you 3D FlipBook – PDF Flipbook Viewer, Flipbook Image Gallery. This WordPress FlipBook Plugin will allow browsing images, PDFs, or HTML as a flipbook. Furthermore, it also comes with many outstanding features you can check out below.
Provided features:
3D FlipBook categories
3D FlipBook shortcode generator
FlipBook thumbnails
Flip sounds
Flipbook deep linking
Default flipbook template option in General Settings
And much more…
Highlights:
Free
Customizable
Responsive
Conclusion
To sum up, we are pleased to share with you the collection of many useful and high-quality WordPress Flipbook Plugins. Therefore, we hope that the blog will give you some great ideas to choose the most reasonable plugins for your WordPress site. Do you have any questions? If yes, don't hesitate to leave your comment below so that we will answer you as soon as possible.
Besides, you can access to free WordPress themes to have a more attractive and responsive design for your websites.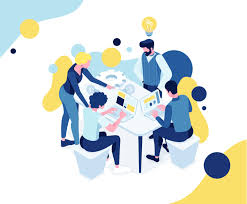 Latest posts by LT Digital Team (Content & Marketing)
(see all)