Are you searching for an easy-to-use yet helpful WordPress Real Estate Plugin to develop your site and enhance your real estate business? If all you need to have, don't miss a good opportunity to achieve your goals with the list of many beneficial WordPress Real Estate Plugin we recommended below.
Why is the WordPress Real Estate Plugin important for your site?
These days, real estate is increasingly popular; therefore, more and more people want to build an effective Real Estate Website on WordPress. In order to do it, you absolutely need a Real Estate Plugin that helps you generate and control real estate sites as well as property listings and so on. Today, in this collection, we provide you with to best WordPress Real Estate Plugins which may be helpful for you. Lat's start now!
Top Best WordPress Real Estate Plugins

Estatik is a WordPress Real Estate Plugin which is ideal for real estate agencies and single agents. It allows you to build a great real estate site easily. Moreover, this plugin also gives you the option of creating as many as custom fields as you want such as number, area, attachments, files, contact fields and so on.
Provided features:
50+ shortcodes
Slideshow widget
Request info widget
Customizable search widget
Unlimited currencies
Customizable property labels
Agents support
Private fields (for Admin, Agents only)
Subscription plans with payments via PayPal
Social sharing
And more
Highlights:
Awesome Plugin
Great Customer Service
Very powerful plugin
We have Free Real Estate WordPress themes that build with this plugin named LT Real Estate, you can take a look for full demo of this plugin.

This plugin allows you to control your property listings, VOW real estate options as well as scalable features. In addition, this plugin also enables you to insert, alter and delete the fields that you don't need to change the database. Many WPL Expansion options are included in this plugin.
Provided features:
Native Custom Brand Mobile App
Demographic Package
Listhub Integration add-on
Have necessary database fields
Cloud Hosting
Option for Multisite Franchise Solution
Highlights:

AgentPress Listings is a powerful Real Estate Plugin that you can use to generate a listings management system. In addition, through a taxonomy creation tool that is included, you can build your own way to arrange listings. You can also use it to search for listings effectively.
Provided features:
Custom post types
Create your own way of classifying listings
Custom taxonomies
Search for listings
Create a listings management system
Highlights:
Look good
Works well
Great plugin

WP Real Estate is totally compatible with any kind of WordPress theme. By using it, you are able to control listing inquiries, Real Estate Agents as well as Real Estate Listings and so on. Moreover, you can show MLS listings with relevant information in an automatical way.
Provided features:
Advanced Search
Smart Maps
Contact Form
Custom Fields
Listing Types
Listing Features
List View or Grid View
SEO Friendly
Developer Friendly
Listing Statuses
IDX/MLS Integration
Highlights:

This is one of the most common WordPress Real Estate plugins these days. You can use this plugin to build real estate sites very easily. Furthermore, it also consists of a lot of professional features that allow you to use it more effectively. This plugin also enables you to show listings in a grid format or a responsive category.
Provided features:
100s of ready to use theme templates
No code necessary
Instantly works with popular themes Genesis
Fully customizable
Works with any Theme or framework.
Easily integrated into any WordPress website
Create websites that present listings
Personalize for your market in seconds
Highlights:
Amazing Support
Ultimate dynamic
Customizable

This is a free but powerful WordPress Real Estate Plugin that enables you to control property listings as well as submit property through the back-end and front-end. Besides, it is also supported with build market, agent management, global payment, and so on.
Provided features:
Favorite Properties
Saved Searches Properties
Compare Properties
Email Listing Alerts
Featured Listings
Related Listing
Google Suggestions
Supported Google Captcha
Print Properties
Nearby Place
Membership Packages
And more
Highlights:
Really Amazing
Great plugin
Incredible but free
Conclusion
All in all, using WordPress Real Estate Plugin is one of the most effective methods to build up a real estate website. Therefore, don't waste time. All you should do now is dig in, try and select the best plugin for your site. If you have any trouble or difficulties, let us know by leaving your comment below, and we will reply to you as soon as possible.
Last but not least, we are providing a lot of responsive and attractive free WordPress themes. Thus, don't hesitate to explore and get the one you like. Hope you enjoy it!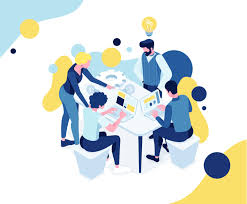 Latest posts by LT Digital Team (Content & Marketing)
(see all)