Introduction
Nowadays, with the significant development of the internet, all businesses, organizations, or even individuals have their own websites. However, not all organizations or individuals are eligible enough to build their own server or personalized data center. For this reason, a wide range of hosting services are growing rapidly and have become one of the trendy business fields.
And during the process of choosing a hosting service for your website, you have surely heard two terms WordPress hosting and Web hosting. If you don't know the differences between these two hosting services or you are struggling to choose between them, don't ignore our blog. In this WordPress hosting vs Web hosting comparison, we will compare both based on features, performance, security, and customer support to help you easily figure out which one is a perfect solution for your website. Now, let's check them out.
WordPress Hosting Vs Web Hosting: Background
WordPress Hosting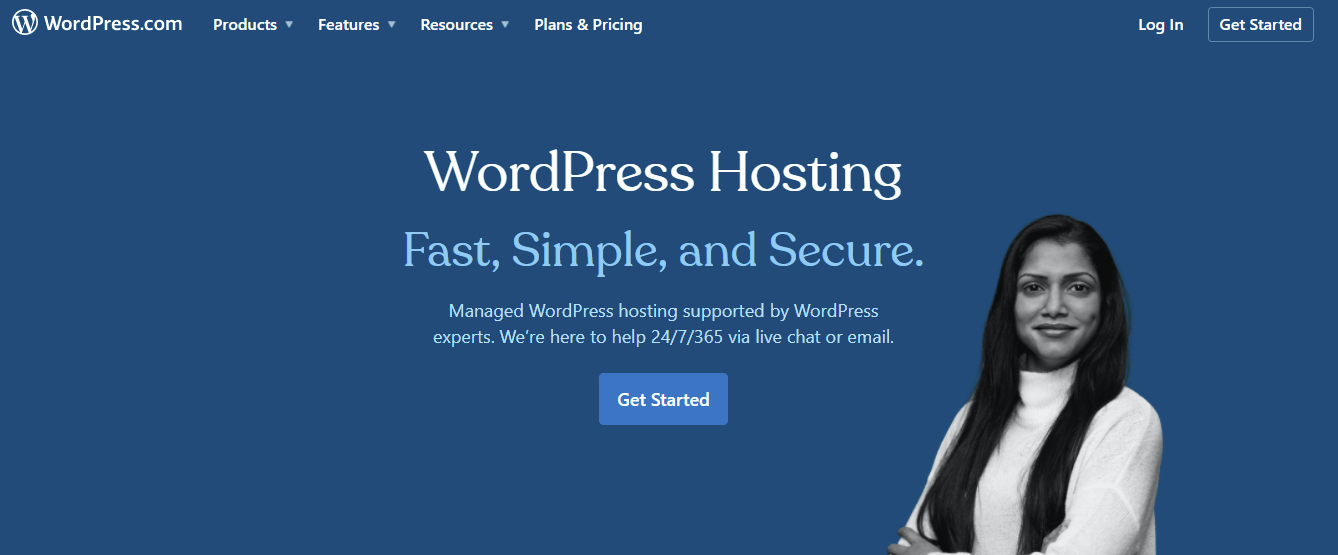 WordPress Hosting is a specific type of hosting service that is optimized to run WordPress sites. When using WordPress Hosting, clients are committed to getting the highest level of security. and having the fastest access speed. One of the advantages is that WordPress host's packages come with a lot of useful features and services that are specially offered for WordPress sites. Some outstanding features such as automatic software updates, one-click-install, and excellent customer service about WordPress problems. If you are goin to build an agency website, you can use WordPress hosting for agencies that are specially designed to help you quickly set up and administer client websites.
Web Hosting
Web hosting is a type of Internet hosting service. Web hosting Providers allow you to rent space on web servers for your website to store and run databases, files, sites, images, libraries, content, and other elements. Your server space is provided by one or more server computers that are responsible for running and serving your web pages to users on the internet. The main types of web hosting include shared hosting, VPS hosting, dedicated server hosting, and cloud hosting.
Main differences
Features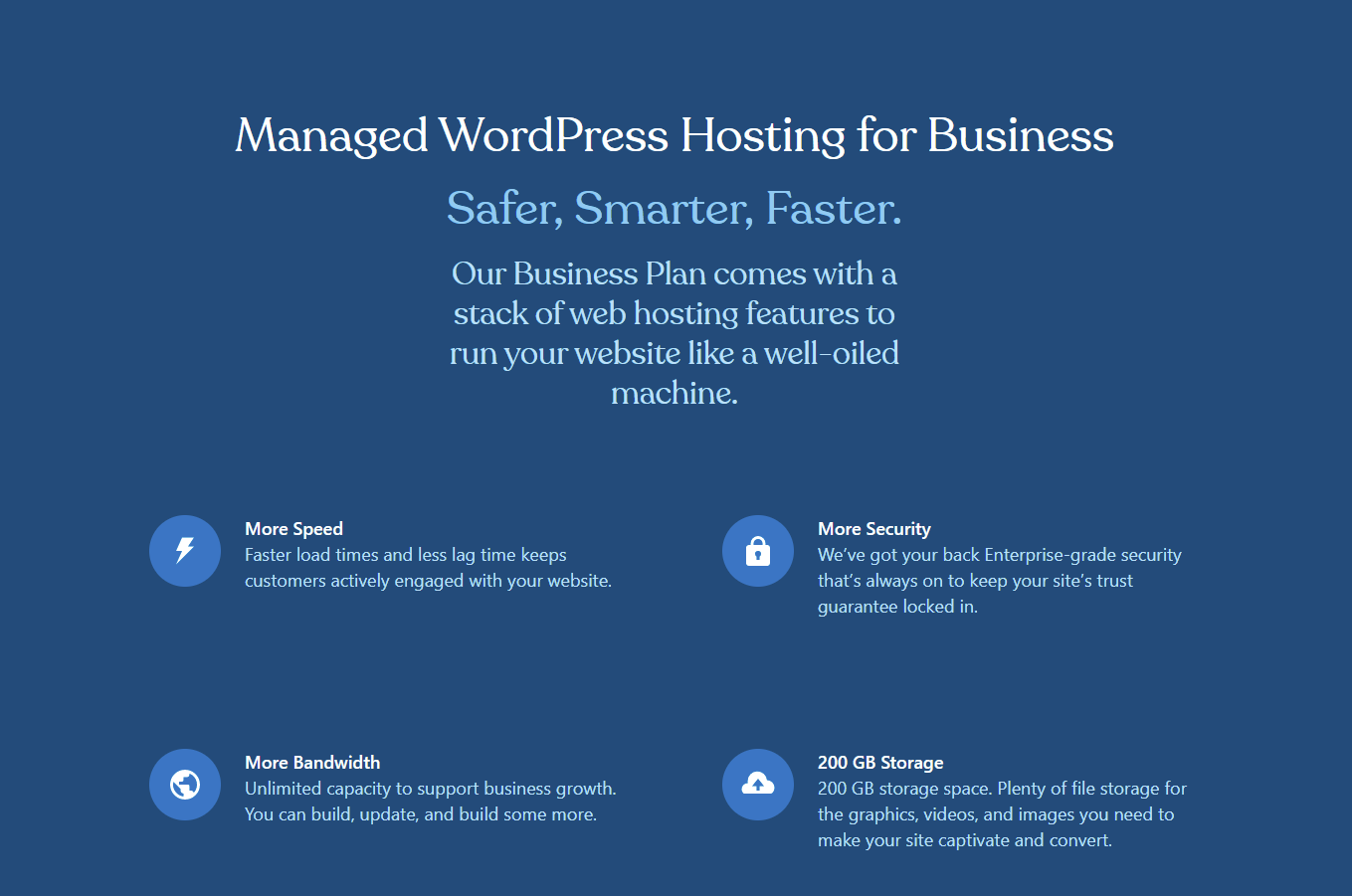 Usually, both WordPress hosting vs Web hosting includes plenty of common features such as free SSL certificates, email accounts, marketing features, a free domain, and e-commerce function.
One of the biggest differences between WP hosting vs Web hosting is that WordPress Hosting only work for websites that are built based on WordPress. It means that if you are using other CMSs to start your website, WordPress hosting is not a solution for your site.
Whereas, most web hosting services are more flexible because it allows you to optionally choose your favorite content management system for your website. In addition, they can easily run all WordPress websites despite having some weaknesses.
In particular, WordPress hosting offers WP software pre-installed on your server. Thereby, the installation process doesn't make you confused and takes a lot of your time compared to other hostings. Plus, when using WordPress Hosting, your website will get automatic updates and upgrade features. This is also one of the most useful WordPress hostings' features if you are not good at technical knowledge and don't want to update all plugins, themes manually. If plugins, themes, cor are automatically updated to the latest versions, your website will get fewer vulnerabilities and unwished threats as well as avoid other security problems.
Similarly, web hosting providers also have some automatic updates features. Nevertheless, you have to upgrade to higher plans to access these features. Further, you can extend the functionality of your website by using third-party integrations. The majority of web hostings offer a bunch of third-party apps, and widgets so that you easily customize your website.
But there is no denying that WordPress hosting completely outweighs web hosting in terms of rich third-party apps. Because WordPress itself has a collection of free plugins, themes, and third-party apps that you easily use to grow your website.
Speed and Performance
Page load speed is one of the key factors that affect user experience and your website ranking a lot. According to many surveys, if your website takes more than 3 seconds to load, users will leave your website immediately. Because the majority of users are not patient enough to wait for the page load time too long.
As we mentioned above, WordPress hosting comes with a lot of advanced, useful plugins, add-ons that help you optimize and speed up your website effectively. In addition, WordPress hosting provides you with a Content Delivery Network (CDN) that automatically charges your website speed quickly. However, this is not a perfect choice for non-WordPress websites.
In contrast, web hosting will have a slower loading speed than WordPress hosting if are planning to use web hosting for WordPress sites. If you use web hosting for non-WordPress sites, then you are able to properly optimize from the beginning to get the fastest loading speed.
Security
One of the outstanding strengths of WordPress hosting is that it is equipped with remarkable cutting-edge technology solutions that help you against the risk of being attacked by hackers and improve your site security. For example, highly secure data security technology, automatic scanning system, malware warning for administrators, and much more.
On the other hand, security is a web hosting's drawback. Since your website will be stored on a server with a stack of other websites, web hosting providers are not responsible for all security updates being updated on all websites. This will lead to many potential security threats to your websites as you can't control the CMS system or the security of any websites.
Customer service
Owning good WordPress Hosting packages will help you get excellent customer support that is provided by many WordPress experts. They are always willing to support you 24/7/365 via live chat or email. Thanks to that, if you get into any trouble at any time, you can easily reach out to support quickly.
On the flip side, the level of customer support when using traditional web hosting will depend on the type of web hosting you purchase. Web owners can get access support via phone, live chat, and email. However, you might take a long time to wait for a response from an expert via email. If you have a rich budget, don't hesitate to try higher web hosting packages, such as VPS, dedicated hosting plans. You will get priority customer support to help you resolve your issue in haste.
Pros and Cons
WordPress Hosting
 Pros
 Cons

Easy to use and install
Many tools and processes are available
Excellent customer support
Beginner-friendliness
WordPress-specific server configuration
Use predictable server
More secure due to increased protection against unwanted threats
Better performance
Automatic updates and backups

 More expensive than web hosting due to diverse support tools
No email hosting
The number of websites is limited
Storage is often limited
Web Hosting
Pros
Cons

It is cheaper than WordPress hosting. Even some web hosting also provides free hosting for user experience
Users can actively choose the right support technology and tool to build their website
Web hosting's plans include a free domain, SSL certificate, a professional email address

Very difficult to use
It requires you have the professional technical knowledge to operate your web hosting effectively
Less WordPress related automated maintenance tasks
No optimized server
WordPress hosting Vs Web Hosting: Who should use them?
To conclude, in this battle, we will not find out which one is better. Because the main difference between WordPress hosting vs Web hosting is the services they offer. Choosing WordPress Hosting or Web hosting will depend on the types of website that you are running and the features you are looking for. So, we will only give you suggestions on which one will be more suitable for your website.
We highly recommend using Web Hosting if you are planning to use another CMS than WordPress, such as Drupal, Magento, Opencart, etc. Besides, Web hosting is also a perfect choice for those who have a limited budget. Because the majority of web hosting plans start at cheap prices. Plus, it is suitable for small-sized websites, since web hosting companies will allow you to upgrade when your website develops.
On the contrary, if you are using WordPress to build your website, then using WordPress Hosting is a great solution to manage medium and large-sized websites, online stores, corporate, community websites, and much more. WordPress hosing's plans will provide you with impressive page load speed and excellent performance.
Especially, WordPress hosting company will strengthen the security of your website content by automatically updating and backup themes, plugins on your website. Therefore, WordPress hosting is the ultimate choice for many website owners whether you are a beginner trying to start or you are a professional website developer.
And are you using WordPress hosting or Web hosting? Let's share with us your experience by leaving a comment in the box below. Finally, we hope that our blog can help you get the differences between WordPress hosting vs Web hosting as well as gain a lot of valuable information.
Further, you are planning to use WordPress hosting, let's refer to a collection of top WordPress hostings to get more options. Last but not least, if you are looking for a stunning, SEO-friendly theme to build your dream website, don't miss a list of wonderful free WordPress Themes on our website.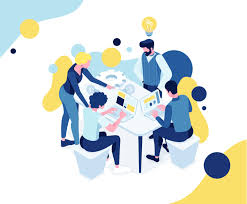 Latest posts by LT Digital Team (Content & Marketing)
(see all)