With the collection we suggested to you below, it's not difficult or complicated for you to have a handy WordPress Knowledge Base Plugin. All you need to do is check out the list to find the most reasonable one for your WordPress site. So, what are you waiting for?
The advantages of using the WordPress Knowledge Base Plugin
For any website, a well-organized knowledge base always plays an important part in your success. A business that sells products and services usually needs a helpful knowledge base or documentation section to allow users to find out the information that they need. If your users can find answers easily directly on your website, you can reduce the support workload effectively. For those reasons, today in this collection, we provide you with top high-quality WordPress Knowledge Base Plugin that can help you choose the best one. Let's start now!
Top Best WordPress Knowledge Base Plugins

This WordPress Knowledge Base Plugin enables you to generate a knowledge base or FAQ section for your WP blog and page. Moreover, Knowledge Base also allows you to customize permalinks as well as draw up the knowledge base automatically via ( kbcategory ) categories.
Provided features:
Customizable permalinks
Automatically draw up the knowledge base
Supports unlimited nested of categories
Inbuilt styles to display the knowledge beautifully
Create a knowledgebase / FAQ section
And more
Highlights:
Fully responsive
Easy to use
Great support

Best Knowledge Base Software for WordPress is one of the most popular WordPress Knowledge Base Plugins that allows you to generate as well as show accordion-style. What's more, you can also use this plugin to categorize information and then show them on your site very easily via some simple shortcode.
Provided features:
Increase customer, partner, vendor or employee satisfaction
Categorize information and display them
Minimize support costs by creating a self-service community
Present consistent information flow
Offer a single source for all content
Highlights:
Effective plugin
Simple yet effective
Work great

WP Knowledgebase gives you the ability to generate an interesting and attractive professional knowledge base for your site. Moreover, you can use this plugin to show comments on your knowledge base article. It also allows you to edit your catalog presentation in an easy way, for example, selecting the theme color, number of articles, or sidebar layout.
Provided features:
Display comments on knowledgebase articles
Works across all major browsers and devices
Customize your catalog presentation easily
Super fast search, with predictive text
A selection of sidebar widgets
Integrated breadcrumb
Editable slug
Highlights:
Excellent plugin
Great and free
Espectacular

This plugin is a great option that allows you to generate Wiki, FAQ, Knowledge Base, Link Portal or Bulletin Board for your site. In addition, Very Simple Knowledge Base also enables you to insert shortcodes on a page as well as use the widget to shoe your list and your posts as well. When you insert a widget or shortcode, you are able to insert some attributes in order to personalize your knowledge base.
Provided features:
Include certain categories
Change label of a post without a title
Exclude certain categories
Display category description
Change the number of posts per category
Display posts in ascending order
Multiple attributes
And more
Highlights:
Simple
Nice and powerful
Straightforward

Knowledge Base for Documents and FAQs is one of the most popular WordPress Knowledge Base Plugin. By using it, you can generate an eye-catching and modern knowledge base section for your site. 500 icons are also included in this plugin and you can also upload your own icons on FAQ based on your need.
Provided features:
Wizard with 26 Predefined themes.
500 icons, with the option to upload your own icons.
Customization of any text on the front-end.
Coded for best SEO results.
Basic, Tabs, and Category Focused Layouts.
Articles with a table of contents (TOC).
A fast search bar with listed results.
Up to five levels of hierarchical documentation.
And more
Highlights:
Strongly recommend

Incredible support

Easy to use

Yada Wiki offers you a wiki post type, an index, custom tags, and a table of content option as well. In addition, this WordPress Knowledge Base Plugin that allows you to connect your wiki pages together just by using the wiki page titles. You can also insert the "Add Wiki Link" button into your page as well.
Provided features:
Link wiki pages together
"Add Wiki Link" Button
Output TOC Page
"Add Wiki Listing" Button
Insert a list of the wiki pages
Sidebar Widgets
A wiki link button, a pop-up opens
Enter text into the "Show" text box
Highlights:
Impressive Plugin
Easy to get started
Work great

BetterDocs enables you to generate a beautiful knowledge base and your documentation page for your site so that you can scale your customer support effectively. What's more, this WordPress Knowledge Base Plugin also helps you to facilitate your customers so that you can make a faster decision. Thanks to this kind of plugin, you can reduce support tickets sent to your website.
Provided features:
Stunning premade template designs
Shortcode & page builder widgets
Integrated with Analytics to track and evaluate the performance
Auto Table of Content or Sticky TOC
In-built advanced live search
Highlights:
Fantastic
Great plugin
A must-have

Here is a great solution for you to generate an eye-catching document for your products. By using this WordPress Knowledge Base Plugin, you can also arrange the documentation of your product beautifully. weDocs is also a perfect choice since you can host your documentation inside your WordPress and catch them from external sites.
Provided features:
Create great-looking documentation for your products
Organize your product documentation in your site
Deliver long and detailed documentation
Host docs inside your WordPress
Highlights:
Intuitive
Functional plugin

HelpPress Knowledge Base is a great WordPress Knowledge Base Plugin that is very easy to use and totally compatible with all WordPress Themes. Using this plugin allows you to arrange knowledge base articles through the tag, category, as well as posts, format easily. A number of powerful features are also included in this plugin so that you can sue it effectively.
Provided features:
Compatible with almost any theme
Work on almost any device
Live Search Results
Customize the URL slugs
Easy Content Organization
Includes a built-in breadcrumb
Override default templates
And more
Highlights:
Simple Knowledgebase
Very pretty
Conclusion
Thanks for reading! We hope that this article about the collection of top powerful WordPress Knowledge Base pluginss can help you to create an effective knowledge base! If you find it useful, don't forget to share it with your friends. If you have any questions, leave a comment below. We will answer it as soon as possible.
Besides, you can access to free WordPress themes to have a more attractive design for your websites.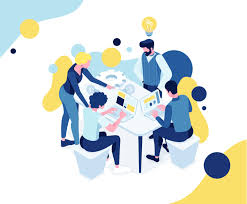 Latest posts by LT Digital Team (Content & Marketing)
(see all)