These days, many plugin developers are generating WordPress Category Plugins to help you build and manage the categories of all pages on your WordPress site effectively. Hence, it's quite hare for you to know which is the most suitable plugin for your site. Don't be stressed about that as we will assist you to save your time by gathering and showcasing the most wonderful WordPress Category Plugins for the WordPress site. You should simply investigate and pick the best one. Now, let's start to discover the collection.
The advantages of using WordPress Category Plugins
Here are 10 category plugins for WordPress that allow you to add Categories to your pages, that will help you organize your website better. All you need to do is to scroll down to get an overview of them and choose the one that impresses you the most!
Top Nice WordPress Category Plugins

List Category Posts is one of the best category plugins for WordPress that you should not ignore if you're looking for a WordPress category plugin for your site! It allows you to list posts by category in a post or a page using the shortcode. You can use the shortcode many times as needed with different arguments on each post/page.
Provided features:
Advanced post selection options
Custom templates of your own design
Output customizations
Specify HTML tags and classes for many elements
Order posts by date
List posts by category in a post or page
And more
Highlights:
Great plugin
Well documented
Supper handy plugin

Say hello to Category Posts Widget – a wonderful WordPress category plugin that you can use to display the most recent posts from a certain category.
Provided features:
Show SVG font-icon for "post formats"
Shortcode
Thumbnail width & height
Support multiple shortcodes in the same post
Mouse hover effects for post thumbnail
Auto-sizing Grid layout
Masonry responsive grid layout
And more.
Highlights:
Awesome support
Useful and works perfectly
Absolutely Wonderful

Introducing Category Order and Taxonomy Terms Order – a wonderful WordPress category plugin which allows you to use Drag and Drop Sortable javascript capability to order categories and all custom taxonomies terms. It will allow you to choose the category need to be sorted if there are multiple taxonomies created for a custom post type.
Provided features:
A Drag and Drop Sortable javascript capability
Chose the one need to be sorted
Have the admin terms interface sorted per your new sort
Highlights:
Handy stuff
Very intuitive and easy to use
Essential plugin

With WP Category Permalink WordPress category plugin, you can easily select the main category for your items from the 'Post Edit' page. The plugin works well with any theme or plugin that creates post types.
Provided features:
Select the main category for your posts
Pick the category of your choice from
Create post types and taxonomies
Highlights:
Awesome plugin
Great support and app

Add Category to Pages – one of the best WordPress category plugins that you can use to add Categories and Tags to your pages on the WordPress website. It's very easy to use, just activate the plugin, it will add category and tag support to WordPress Pages. It also allows you to display a List of Pages based on Categories.
Provided features:
Adds Post Tags to Pages
Lets you display a List of Pages based on Categories
Utilizes the archive.php and tag.php file
Adds Post Categories to Pages
Highlights:
Nice panel
Brilliant plugin

Subscribe to Category provides your customers an option to subscribe or unsubscribe your posts including a certain number of categories. After subscribing, your customers will get an email notification to the actual post.
Provided features:
Number of characters from the content
List of available Custom Post Types
Change e-mail sender from the default
Enable category on/off in Taxonomy Name Selection list
List of available Custom Taxonomies
Turn CSS on/off
Run the Cron job manually so it will fire immediately
And much more
Highlights:
Amazing support
So simple plugin

ReOrder Posts within Categories gives you an ability to register with multiple post types can have its term's posts in each type ranked manually and separately.
Provided features:
Grid-layout and multi-drug interface
ReOrder Post Within Categories
Highlights:
Great Plugin and support
Very satisfied

Woo Tabbed Category Product Listing all that you can use to display your products by categories and you are able to load your products in tabs according to product categories. Besides,
Provided features:
10+ Unique Designs to Choose from
AJAX Category Filters
Display Sales Products Only
Ajax Floating Quick Cart
WooCommerce Catalog Mode
Display Products in Carousel Mode
Limit Number of Products to Show
Scroll or Stacked Category Filter Tabs
And more
Highlights:
Awesome Plugin
Great functionality
Quick support

This WordPress Category Plugin allows you to turn your category archive page as well as tag page into a completely developed landing page easily. Here is definitely a wonderful tool for blogs and it is also compatible with WooCommerce as well.
Provided features:
Category Image Menu Grid
Styling of category graphic menu
Pimp up your archives with a top description area
Add a WordPress editor to the category description area
Assign an image to a category
Highlights:
Worked perfectly
Very handy plugin

WP Media Category Management allows you to make your management of media categories become easier. Moreover, it also supports categories for media and you are able to use current post categories or a dedicated media_category custom taxonomy.
Provided features:
Bulk toggle any media taxonomy assignment
Filter media files in Media Library by your custom taxonomies
Use post categories or dedicated media categories
Use a new or existing shortcode
Control your media categories via admin
Use a default category while uploading
Highlights:
Very useful
Wonderful and simple
Conclusion
In conclusion, what do you think after exploring the list of great WordPress Category Plugins in the blog? We hope that it will give you a few incredible ideas to assist you with realizing which is the best plugin for your site. If you consider this blog helpful, don't hesitate to share it with your companions or other WordPress users.
Besides, we are offering more than 200 free WordPress themes which are fully responsive, customizable, and engaging. So, if you need to have another professional and eye-catching theme for your site, let's visit our site and explore the list. Thanks for your attention.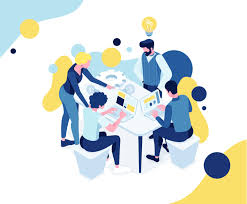 Latest posts by LT Digital Team (Content & Marketing)
(see all)