Organizing all files, documents on your site effectively by using WordPress Library Plugin!
The advantages of installing WordPress Library Plugin for your site
In fact, the number of images, documents, and other files often occupies an amount of huge space on your site. Therefore, it is difficult for you to find the important thing when you need it. However, with the help of the WordPress Library Plugin, you can categorize the images, documents that you upload easily. And later you can determine what you want exactly. For these useful benefits, in today's collection, we collected the top best WordPress Library Plugin based on many excellent ratings and the number of installs. Let's go over the following plugin to choose the best one.
Top Useful WordPress Library Plugin

WordPress Media Library Folders allow you to generate unlimited folders in your WordPress Media Library. Thanks to that, you can make your site easier by organizing your WordPress media library reasonably. Moreover, you are able to move, copy, rename, delete files and folders with a useful drag and drop interface.
Features:
Multi-site supported
Organize your media library folders
Use File Name View Mode
Select and add images to your posts
Add images to a WooCommerce product gallery
Create new MaxGalleria and NextGEN Galleries
Highlights:
Clean UI
Easy to navigate
A huge productivity boost

The first significant Plugin that we would like to introduce is Media Library Assistant. This tool comes with various enhancements for managing the media Library such as the [mla_gallery] shortcode is used in a post, pages to add a gallery of images, the [mla_tag_cloud] is utilized to display the "most used" terms in your Media Library, and much more. Moreover, you are able to organize your file into folders, collections, and galleries. Moreover, it also offers powerful content templates that allow you to compose a value from multiple data sources, mix literal text with data values, and much more.
Features:
Complete control over Post MIME Types, File Upload
Search by attachment ID or Parent ID is supported
Complete support for ALL taxonomies
Displays more attachment information such as parent information, file URL, and image metadata
Allows you to edit the post_parent, the menu_order, and to "unattached" items
Provides additional view filters for MIME types and taxonomies, and features to compose custom views of your own
And much more
Highlights:
Easy to use
Great support
Support for the admin columns plugin
WPMl and Polylang Multilingual support

Relevanssi comes with a load of powerful features and configurable options. Thereby, it is a great idea for you to use this plugin to get better results. This plugin allows you to find documents that match with one search term quickly. In addition, the search results will be sorted in the order of relevance, not by date.
Features:
Fuzzy matching: match partial words, if complete words don't match.
Find documents matching either just one search term (OR query) or require all words to appear (AND query).
Search for phrases with quotes, for example "search phrase".
Create custom excerpts that show where the hit was made, with the search terms highlighted.
Highlight search terms in the documents when user clicks through search results.
Adjust the weighting for titles, tags and comments.
Log queries, show most popular queries and recent queries with no hits.
and much more
Highlights:
Multisite friendly
bbPress support
Gutenberg friendly

Link Library allows you to generate a page on your WordPress site that displays a list of the link categories. In addition, it enables the user to select a subset of categories to be shown or not. Another amazing function is that the plugin provides a mode where only one category is display at a time. By utilizing AJAX or HTML Get queries to load other categories depending on user input.
 Features:
Display a form to accept user submissions
Generate an RSS feed for your link collection
Using AJAX or HTML Get queries to load other categories
Select a sub-set of categories to be displayed or not displayed
Using the filter method to add contents to the pages
Highlights:
Easy to use
Excellent performance
Nice plugin

Media Library Categories allows you to add a lot of useful categories to your WordPress Media Library. After adding, the collection of categories will be displayed in the media library. You can optionally change, add, delete the categories of different items at once with bulk actions. Moreover, the plugin also offers an option to filter your categories.
Features:
Add / edit / remove categories from media items
Change the category of multiple items at once with bulk actions
Category options & management in the Media Library
Filter on categories in the media library
Filter on categories in the gallery shortcode
Taxonomy filter
Support for WordPress 4.0 – 5.7
Highlights:
Nice tool
Have the search box
Great support

Enhanced Media Library is an excellent plugin that comes with a dozen useful features and functionalities to manage all media files on your site effectively. The plugin allows you to add, remove, upload file types, and much more. In addition, it enables you to use the category search to find an infographic or any important file. Moreover, you are able to use some shortcodes and then generate playlists and slideshows.
Features:
Various media categories
Filter media items in WP admin
Order options
Media file types
Export/import plugin settings
Fully compatible with WordPress native short codes
Highlights:
Beautiful display for products
Simply an excellent tool
Great organizational functionality

Media Library Organizer allows you to add a lot of functionalities to media Categories and media library images,…Moreover, you can set the category for images, videos, and other media files. With search and filter attachments by category in all media library views, you can find any important media files quickly.
Features:
Search Media by Category
Works with all Media Library views
Sort Media by Category, Date or Name
Categorize images, video, and other media
Import Categories and Categorization Data
Export Categories and Categorization Data
Highlights:
Produce immediate results
Easy to use

Conclusion
Which is the best WordPress Library Plugin for your site? Don't hesitate to share with us your opinion as well as your queries, we will reply as soon as possible. Moreover, our free WordPress Themes has a wide range of beautiful designs as well as high-quality services for your site. Let's visit and try them to build your desired website. Thanks for your reading.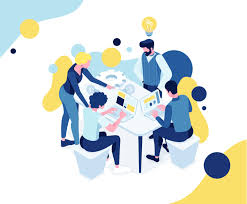 Latest posts by LT Digital Team (Content & Marketing)
(see all)