In fact, the Menu plugin plays a crucial role in navigating your posts and pages. In addition, this plugin also allows you to optionally organize your submenus into rows and columns. Especially, you are able to create content-rich mega menus to insert likely animation effects to your site's navigational areas. As a result, your visitors will be interested in your posts, and it is easy for them to control and follow the content on your website. However, which is the best WordPress WordPress Menu Plugin currently? Let's take a look at the top WordPress Menu Plugin below.
How is the best WordPress Menu Plugin?
The best WordPress Menu Plugin will allow you to add a beautiful Menu to any position on your website. In addition, It also ensures that this plugin offers a variety of menu customization options to edit the styles of the menus according to your desire. Especially, this plugin can help you to display a contact form in your menu area and make it easier for your clients to get in touch through your website. Furthermore, it has to work perfectly on small screen smartphones or desktops. You can refer to each plugin below to understand more.
Top Nice WordPress Menu Plugin

One of the most amazing menu plugins you have to try is Max Mega Menu. It is a powerful, well-supported, feature-rich, and user-friendly menu plugin for WordPress-based websites. Moreover, the plugin also offers a variety of menu customization options and allows you to add various interactive elements to the theme you are using.
Provided Features:
Builds upon the standard WordPress menus system
Supports multiple menu locations
Off-canvas or standard drop-down mobile menu
Organize your submenus into rows and columns
Display WordPress Widgets in your menu
Customize the styling of your menus
Highlights:
Powerful
Supportive
Friendly

The second responsive wordpress menu plugin in our collection is Responsive Menu. This plugin allows you to create full responsive menus for your sites, with mobile development for smartphones and tablets due to its many features. Furthermore, it uses a lightweight and simple interface that is easy to use, even for WordPress beginners.
Provided Features:
Support to change the background, theme color, fonts, etc
Allow customizing the menu animations and menu display size
Ability to add logos, sub-arrow images, import and export options
Set Integrated search
And more
Highlights:
Easy to use
Nice plugin
Great support

The third best free wordpress menu plugin we would like to introduce is QuadMenu. It provides fast integration to help you create various types of menus in the WordPress theme that you use. In addition, it also comes with the option to show or hide defined menu items depending on the visitor's device. Check it out!
Provided Features:
Menu works well on mobile devices
Supports Google Fonts and animation styles
Unlimited number of themes for your website
Allows menu integration to dine either manually or automatically
You can include more than just menus in this plugin.
Dead and Drop panel
Highlights:
Simple & Automatic
Fully responsive menu
Customizable

Another best menu plugin for wordpress you should not ignore is WP Mobile Menu. This wordpress mobile menu plugin offers a fast, simple, and responsive menu that is designed specifically for enhancing your site's experience on mobile devices. Also, it is a great tool for blogs, e-commerce sites, and business websites.
Provided Features:
Multiple supporting features
Free customization styling for menus
Text or logo branding
3 depth menu level
Enhancing your site's experience in mobile devices
Highlights:
Totally free
Nice plugin
Useful

Building a stunning, fully-functioning menu is way easier with the WP Mega Menu plugin. This tool has everything you need to elevate those dull and lifeless default menus of WordPress. Moreover, the plugin comes with a variety of options for customizing the styles of the menus using various drag and drop tools. Check it out!
Provided Features:
Drag and drop menu builder panel
Widgets in the menu
Multiple themes/skins option
Export/import themes
Branding in logo
Social icons
Search bar in the menu
Dashicons and Font Awesome icon support
Highlights:
Fully-functioning
Easy to use
Nice plugin

Next, the Advanced Sidebar Menu able you to create, replace, and manage your parent and child menu while providing a lot of useful options to help you customize the look of your sidebar menus. Plus, it also helps you keep the menu clean and usable. Let's discover and enjoy!
Provided Features:
Page and Category widgets.
Option to display or not display
Option to display the menu
Ability to order pages
Exclude pages or categories
Option to always display child pages or categories
Highlights:
Fully responsive
Great support
Effective

WP Responsive Menu is another must-have in the list. This WordPress Menu Plugin offers a simple menu display that is perfect for minimalist WordPress themes. Furthermore, it is fully responsive and simple that you will like for sure. Besides, it is compatible with all kinds of themes, from the simple to the super sophisticated one.
Provided Features:
Menu icon animation

Two different display options

Hide the unwanted elements

Swipe gesturing menu

Search box and social media icons inside the menu

And more
Highlights:
Simple
Easy to use
Awesome

Another amazing and beautiful WordPress Menu Plugin is ShiftNav. It is an easy-to-use and powerful plugin. What's more, the plugin comes with a variety of significant features waiting for you to discover. Let's start now!
Provided Features:
Native App-Style Menus (Facebook, Gmail, etc.)

Automatic Integration

Light & Dark Skins

Off-canvas slide-out menus

Touch-enabled

CSS3 Transitions
Highlights:
Lightweight
Useful
Nice plugin

Float Menu is a free and attractive WordPress Menu Plugin to create and place a unique floating menu on your website. Moreover, by using it, you can also allow your clients to access the panel functions as well as generate a convenient floating menu very quickly.
Provided Features:
Create unlimited menu
Add and customize labels of the buttons
Edit indents between the menu items
The square shape of the buttons
More than 1400+ Font Awesome 5 icons
Select the color for each icon
Insert any links
Open a link in a new window
Highlights:
Totally free
Supportive
Awesome

The next WordPress Menu Plugin you should not ignore is Groovy Menu. It enables you easily to add an awesome menu on your site and improve website navigation. Furthermore, the plugin is also easy to customize. Check the plugin and enjoy it!
Provided Features:
Mobile menu
RTL Support
WPML Ready
Multi-level menu support
Smooth scroll
GDPR Compliance
And more
Highlights:
Responsive menu
Fullwidth mega menu
Nice plugin

Ultimately, don't miss Iks Menu since it will help you generate WordPress accordion menus effectively. That is to say, this plugin is suitable for you to build and design sidebar menus. It's easy and simple for you to choose custom WordPress menus or any taxonomy for your site. What's more? Let's take a look at its features below.
Provided features:
Support images for all taxonomies and for custom WordPress menus
Offer showing posts for a taxonomy source
Provide various unique settings for your menus
Fast and usable menu editor with instant preview
Customize appearance for multiple states (like Hover, Current and Children)
Highlights:
Support 24/7
Easy to use
Helpful
CONCLUSION
In conclusion, we have already recommended for you a list of the Amazing WordPress Menu Plugin. We hope that this collection will be useful for you and your site.
Moreover, you also can go to Free WordPress Themes to choose the best eye-catching themes to build up your website in an impressive and attractive way. Thanks for reading.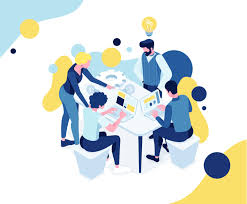 Latest posts by LT Digital Team (Content & Marketing)
(see all)