Understanding and analyzing website traffic are the really popular task that any WordPress website owners need to do. In order to make everything simpler and more convenient, we can use WordPress Visitor Counter Plugin to count and analyze the number of site visitors. So, in the blog today, we would like to show you a collection of many outstanding and easy-to-use WordPress Visitor Counter Plugins. Let's take a look!
How is WordPress Visitor Counter Plugin crucial for your site?
As you know, data analytics always plays an important role in any business. Thanks to it, you can enhance the conversion as well as the visibility of your site. One of the most necessary tools is a visitor counter plugin which enables you to show the number of visitors accessing your site. In this way, you can increase the popularity of your blog effectively.
Top Best WordPress Visitor Counter Plugins

Post Views Counter enables you to show the number of times that visitors take a view to your site. In addition, you can also choose the types of post that you can count the post views. This plugin also consists of 4 methods of gathering posts view data such as Fast AJAX, REST API, PHP, and Javascript.
Provided features:
Excluding users by IPs
Restricting display by user roles
Restricting post views editing to admins
One-click data import from WP-PostViews
Sortable admin column
Dashboard post views stats widget
Capability to query posts according to its views count
Custom REST API endpoints
Option to set counts interval
Multisite compatible
W3 Cache/WP SuperCache compatible
Optional object cache support
Highlights:
Simple
Lightweight
Useful

Live Visitor Counter allows you to design the stunning counters. Moreover, this plugin is extremely easy to set up and very user-friendly. Live Visitor Counter consists of a minimalistic design and it is completely compatible with all types of site styles. Many powerful features are also included in this plugin.
Provided features:
Beautifully designed counters
minimalistic design
Free Forever
Live visitors
Today's visitors
Total visitors
Highlights:
Best live visitor counter
Beautiful way

Awesome Visitor Counter allows you to download and set up very easily and quickly. Thanks to this plugin, you can able to count the number of visitors accessing your site automatically. In addition, it also gives you an ability to track, dissect as well as print for the individual documentation.
Provided features:
Built-in sections outlined
Track, analyze and even print the results
Arbitrary sections
Optional titles
Highlights:
Easy to use
Nice support
Useful

Here is one of the most common WordPress Visitor Counter Plugin that enables you to show the number of visitors having on your site. Besides, it also provides you an ability to insert all available information that you need into the visitor counter. Thanks to the data authentic, you are able to get your site traffic statics effectively.
Provided features:
Users Today
Total Users
Views Last 7 days
Total views
Who's Online
Your IP Address
Views Today
Total no. of views
How many people are currently Online
Your IP Address
And more
Highlights:
Simple to use
Easy to manage
Well support

This is a beautiful Visitor Counter WordPress Plugin that you can use to see the number of people visiting your page and post. By choosing the block coming from Common Blocks menu or taking a search for "Page Views", you are able to insert Page View Count at any places in your content.
Provided features:
Set the Position of the counter
Alignment of the counter Left, Right or Centre
Set the color and size of the counter icon
Add an icon and page views count
Switch ON | OFF hide Page Views Count
Use load by Ajax
Option to Manually set / edit total views
Lightweight – Fontawesome icon
Page Views block
Highlights:
Worked as advertised
Very good
Awesome Plugin
Conclusion
All in all, using WordPress Visitor Counter Plugin is one of the most effective and convenient solutions to count and analyze site traffic. Hence, don't waste time. All you should do now is explore and try the collection, then select the best plugin for your site. If you have any trouble or difficulties, let us know by leaving your comment below, so we will reply to you as soon as possible.
Furthermore, we are providing a lot of responsive and well-designed free WordPress themes. Thus, don't hesitate to discover and get the one you like. Hope you enjoy the blog today and see you again!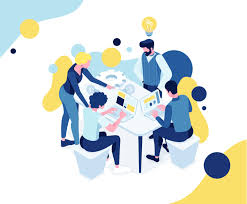 Latest posts by LT Digital Team (Content & Marketing)
(see all)