As we all know, images play a crucial role in attracting customers attraction and boosting your sales effectively. However, they also slow down your site speed in some ways. Therefore, it is so essential for you to read the Collection of 14 Awesome WordPress Optimize Images Plugins In 2021 carefully to find out the best one for speeding up your site. Let's start!
What are the benefits of the WordPress Optimize Images Plugin?
The most obvious advantage of the WordPress Optimize Images Plugin is that it can help you speed up your site by compressing or resizing your images. In this way, your site will load really fast and smoothly without any problems. Similarly, you can display your marketing plans, projects, products, and much more in a visually appealing way with high-quality photos. Sound great? Now, it's time for you to search for the best WordPress Optimize Images Plugin for your site!
Top 14 Powerful WordPress Optimize Images Plugins

At first, Smush is the leading WordPress Optimize Images Plugin with more than five thousand downloads. This plugin is the best solution for you to optimize your images, compress, resize, lazy load, and speed up your Google Page Speed with no touching in your image's visual quality. Besides, this plugin also helps you process and optimize all types of your images files from PNG to JPEG and GIF files. On top of that, you are free to optimize your photos without any request per day, month, and annual caps. Last but not least, Smush also comes with Gutenberg, allowing you to observe the statistics of Smush in any blocks of images.
Features
Lossless Compression
Automated Optimization
Incorrect Size Image Detection
Directory Smush
More and more
Highlights
Super Servers
Multisite Compatible
Preserving image quality

Secondly, EWWW IO provides you with chances to use tools for your image optimizing in your own server. Thanks to the support from this plugin, you can optimize any available images from different plugins. Moreover, you also obtain chances to compress and resize your images, and so on automatically. That means this plugin makes it possible for you to automatically adjust the photos' size to help fit the size of your pages or devices, etc. Plus, you have no limitation in terms of optimizing your files' speed and size.
Features
Pixel-perfect optimization
High Torque
Adaptive Steering
Comprehensive Coverage
And much more
Highlights
Bulk Optimizer
Plugins compatible
Automatic everything

The third WordPress Optimize Images Plugin in this collection is Imagify. By using this plugin, it is so simple for you to make your images lighter with one click of the mouse.  Furthermore, it also supports you to change the WebP as well as make your site load superbly fast without any drop in visual quality. Additionally, this plugin also permits you to use it directly from your WordPress sites for automatically optimized images upload, including thumbnails. And, this plugin also integrates with WooCommerce and Nextgen, helping you to extend the ability of your site efficiently.
Features
No losing quality
Automatically optimize
Support all images files
Bulk Optimizer
And many more
Highlights
Automatic
3 available optimization levels
WebP version

If you are looking for a free but simple to use WordPress Optimize Images Plugin, ShortPixel is the best solution. This plugin supports you to make your images and PDF files optimized, so you can improve the SEO ranking of your websites and customers' satisfaction significantly. On top of that, all of the new images will come with any slider, gallery, and even plugins after automatically resizing, rescaling, and optimizing. What's more? By utilizing this lightweight plugin, you have a chance to optimize any images on your WordPress sites no matter they are available in the Media Library like NetGen or not.
Features
Compress JPG and its variations
 Convert any JPEG, PNG, or GIF
WP Retina 2x compatible
Bulk optimize
And so on
Highlights
 GDPR compliant
No file size limit
CMYK to RGB conversion

Optimole is an ideal choice for those looking for a great image optimizer tool. This plugin comes with various automatic and advanced features, helping users to lighten large images files and bloaty pages at ease. In addition, the Optimole also offers lazy loading with a CDN as well as absolutely sized images to satisfy your own need. By using this plugin, all of your image URLs will be replaced by cloud-based URLs so that they can automatically adjust to match different devices.
Features
Cloud Library support
Image Optimization
Exact Used Size
Smart Cropping
And so on
Highlights
No Content Shifting
Option to downgrade image quality
Smooth And Clean

Thanks to the support from this plugin, it is free for you to resize heavy images uploads in an automatical way. All tasks that you have to do for this process are just choosing the desired images size and quality, and then Imsanity will complete the process of image optimization automatically. In case the size of uploading images is larger than the configured one, this plugin will replace them by rescaling images fitting the configured size. Along with that, this WordPress Optimize Images also integrates with the bulk-resize, helping you resize the existing images in no time. Last but not least, this plugin also assists you to resize the individuals' images as well via the Media Library (List View) support.
Features
Automatically scales large image uploads
Bulk resize feature
Optionally converts BMP and PNG files
Uses WordPress built-in image scaling functions
And so on
Highlights
Translation ready
Width/height and JPG quality
Bulk resize feature

Sirv is the most perfect images optimization and CDN plugin with the ability to automatically compress, resize, and WebP deliver. This plugin helps your images render in high-quality and resolution on any device smoothly. Plus, it also supports lazy load images in order to speed up your website at ease. Besides, with the assistance of automatic backups, this plugin will always protect your images from a wide range of threatens. Also, Sirv gives you chances to clear images meta for optimization easily. Sirv will be automatically optimized images for Media Gallery, Featured images, WooCommerce images, etc.
Features
WooCommerce support
Small files
Fast WordPress CDN plugin
Lazy load
And so on
Highlights
Automatic
Lazy load
WebP delivery

Next, this plugin is a great tool for you to speed up your website by PEG, PNG, and WebP images optimization. By using it, you can reduce much burden when optimizing new images because this process is totally automatic. In addition, TinyJPG and TinyPNG also assist you to optimize the existing individual images from your media library, improve your site speed with advanced background optimization, etc. On top of that, it also comes with an easy-to-use bilk optimization feature, compression of animated PNG, WPML, WooCommerce, and more.
Features 
JPEG encoding
Bulk optimization
API key
WP Retina 2x compatible
And more
Highlights
Bulk optimization.
Convert CMYK to RGB
No file size limits.

Ranking ninth place, Kraken.io. is one of the must-have WordPress Optimize Images Plugin that we want to mention. It lets you both optimize and resize not only new but also existing images uploads in your WordPress sites smoothly. Besides, this plugin also supports the lossless and intelligent lossy optimization modes. Several filetypes can work well with this plugin including JPEG, PNG, and GIF. Plus, thanks to the assistance of API Access, you are able to take full advantage of its libraries and modules
Features
100MB of free testing quota
API Access
Web Interface PRO
URL Paster
Page Cruncher
And more
Highlights
Optimization Stats and History
API Access
Simple to use

reSmush.it Images Optimizer offers numerous images size conversions and supports up to 5 MB for JPG, PNG, and GIF files. Besides, this plugin also has a bulk operation that allows you to optimize any photos with only two mouse clicks. Also, there is no coding required for you to adjust the level of images optimation to make it your own demand. Last but not least, this plugin also empowers you to eliminate several photographs from the optimizer.
Features
Free optimize pictures up to 5MB
Bulk optimization
Clear pictures from the optimizer
Useful
And more
Highlights
Bulk optimization
Simple to use
Popular

The following WordPress Optimize Images that is noteworthy to consider is Robin image optimizer. This is a perfect option for those who want to cut down the weight of their images. The most outstanding highlight of this plugin is that it can maintain the quality of your images when reducing up to 80% of their size. Robin image optimizer assists you in uploads and optimizing your pictures without any limitation. And, with the support from Cron, this plugin will optimize your photos automatically.
Features
5 MB support
Automatic optimization
Manual mass-optimization
Image backup
Various compression modes (normal, regular, high)
And much more
Highlights
Image optimization on boot
Automatic
Detailed statistics

You can use WP Compress to automatically optimize your images size and develop your site loading times significantly. This plugin is useful for both individual websites and industry-leading companies. By using this plugin, you enable to speed up your images without loss of their quality. This plugin is a wonderful combination of local and Live image optimization with features for you to compress your pictures thumbnails and a media library to create additional as well as next-generation image formats.
Features
Live Image Optimization
Lossless, Intelligent & Ultra Compression Modes
Lazy Load Images
Adaptive Images
One-Click Bulk Optimization
And more
Highlights
Easy to use
Great
Live Chat Support

Optimus will automatically cut the weight of uploading media files at ease. It is likely for you to use this plugin to reduce the size of the images up to 70% with maintaining photos quality. This plugin consists of 3 different levels for you to pick up, including Optimus, Optimus HQ, and Optimus HQ Pro. Furthermore, this plugin doesn't require any coding knowledge for the reduction of file size. And, it also comes with bulk optimization that helps you to optimize the existing images effectively.
Features
Progressive JPEGs
Optimization of all preview images
Faster load times
WooCommerce compatible
And so on
Highlights
Useful
Easy to use
Great support

The final WordPress Optimize Images in this collection is Image Optimizer by 10web. This plugin is used to compress, optimize, and resize plenty of media files such as PNG, GIF, and PDF. This plugin also offers Lossless Compression and the Lossless Compression, letting you compress images and resize images with a minimum loss of quality respectively. Plus, it also assists you to optimize the new upload and existing images. This plugin also comes with a bulk optimization that supports you to make photos optimization with one click.
Features
Optimize PDF files
Schedule optimization
Optimize up to 50,000 images every month
Maximum lossy/Extreme compression
And much more
Highlights
Automatic optimized
Great support
Extremely useful
Conclusion
Do you get the best suitable WordPress Optimize Images Plugin for your site? We'll be glad to respond to any feedbacks from you, so feel free to leave comments below.
If you are still looking for other strong but eye-catching WordPress designs to improve your sites' speed, let's visit our site at Free WordPress Themes. Thanks for reading!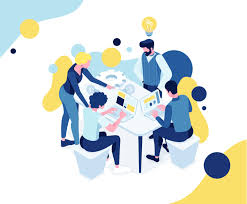 Latest posts by LT Digital Team (Content & Marketing)
(see all)