In the competitive world of e-commerce, offering price comparisons to your website visitors can significantly enhance their shopping experience. That's why we'll take a closer look at some of the top WordPress price comparison plugins that can help you provide your customers with a seamless shopping journey while boosting your sales. Let's get started now!
Why do you need WordPress Price Comparison Plugins for your site?
WordPress Price Comparison Plugins are valuable tools for online store owners and affiliate marketers who want to provide their website visitors with a convenient way to compare prices for products from different retailers. Here's why these plugins are beneficial:
Enhanced Shopping Experience: WordPress Price comparison plugins enhance the shopping experience for your visitors. They allow customers to quickly view and compare prices from various sources without having to navigate away from your website. This convenience can lead to higher customer satisfaction and increased conversions.
Informed Purchasing Decisions: When customers have access to price comparison tables, they can make more informed purchasing decisions. They can easily identify the best deals, discounts, and offers available, helping them choose products that align with their budget and preferences.
Competitive Advantage: Providing price comparison functionality on your website gives you a competitive edge. Customers are more likely to stay on your site if they can easily find the information they need, which can lead to increased engagement and higher chances of completing a purchase.
Streamlined Content Creation: The plugins automate the process of fetching product information, including prices, images, and details, from various sources. This streamlines content creation, saving you time and effort while ensuring accurate and up-to-date information is presented to your visitors.
Recommended themes that work well with WordPress Price comparison plugins
List of the best WordPress Price Comparison Plugins

First of all, Pricing Table – Easy Pricing Table is one of the most recommended WordPress Price Comparison Plugins you should try. That is to say, this plugin is designed to create visually appealing pricing tables for products and services. While not explicitly oriented toward price comparison, the plugin empowers businesses to showcase various pricing plans side by side, highlighting features and benefits.
Provided features:
Build, customize, and publish comparison tables in a few minutes
Six pricing table designs
Pricing toggles are included
Ability to add inline images to pricing tables
Highlights:
Easy to use
Flexible
Fully compatible

The second WordPress Price Comparison Plugin we would like to bring you is YITH WooCommerce Compare. It specializes in enabling customers to effortlessly compare multiple products side by side, aiding them in making informed purchasing decisions. Thanks to the intuitive interface and customizable options, the premium plugin facilitates an enhanced user experience by allowing visitors to evaluate features, prices, and specifications across different products.
Provided features:
Show the comparison on another page
Compare elements by category
Add an image at the head of the table
Compare always the product information
Change style and colors
Show the list of products added to the comparison table
Show a counter of products added to the comparison table
Highlights:
Various options
Useful
Multi-language support

Pricing Table – Price list, Price Table, Easy Pricing Table is the third WordPress Price Comparison Plugin you should try. With the assistance of the plugin, you are effectively able to generate and modify the comparison tables for your site. And then, it's simple and easy for you to show it on any page you want to make an impression on your customers and increase the conversion rate.
Provided features:
Create and publish beautiful pricing tables and comparison tables
Add features to your different plans, select a color, and display your price table anywhere with a simple shortcode
Highlights:
Free
Good documentation
Lightweight

Fourthly, it's a good recommendation for you to try Content Egg. This WordPress Price Comparison Plugin is a versatile affiliate marketing tool that includes a price comparison feature. It lets you fetch product prices from multiple online retailers and display them in a user-friendly comparison table. The plugin supports a wide range of affiliate networks, making it ideal for those who earn commissions through affiliate marketing.
Provided features:
Create auto-updating price comparison lists of actual offers by keyword
Provide Button/Product card with price comparison popup
Include common comparison lists for all modules
Highlights:
Effective
Nice support
Easy to set up and customize

Another WordPress Price Comparison Plugin in this list is Datafeedr Comparison Sets. By using this tool, you can freely build, edit and then showcase the comparison sets on any product you want on your WordPress pages. In case you need to use shortcodes to display comparison, this plugin can meet your requirements without any trouble.
Provided features:
Generate and display price comparison sets for any product in your WooCommerce store
Display comparison sets by using shortcodes
Highlights:
Simple to use and manage
Convenient
Free

Ultimately, why don't you have a look at WRC Pricing Tables – WordPress Responsive CSS3 Pricing Tables? Thanks to this tool, it's time-saving yet effective for you to generate a price comparison table and present it on your site to motivate your clients to choose your products. There will be some customizable options for you to modify the table in your own style.
Provided features:
Enable a side-by-side comparison of the features of each product
Generate as many feature rows and package columns as needed
Highlights:
Lightweight
Easy to use
Convenient
Trendy WordPress themes that you must try, it's FREE!
Closing thoughts
In short, WordPress Price Comparison Plugins provide a valuable service to both website owners and visitors. So, we hope that the collection today will help you easily choose the most suitable plugin for your site. If you need to know more about the topic, please leave your comment below and we will answer you shortly.
Last but not least, whenever you need to renew your site appearance, don't forget to visit our site and get a large number of free WordPress themes.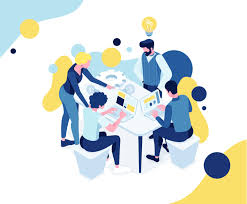 Latest posts by LT Digital Team (Content & Marketing)
(see all)