Here is the list of amazing WordPress pricing table plugins for creating a pricing table that you shouldn't miss. All of them come with provided features as well as highlights to give you a clear overview so that you can easily and simply select the most suitable plugin for your site.
Why do you need to use WordPress Pricing Table Plugins?
Providing a pricing table is essential to help your customers easily choose between plans if your business sells more than one product or service. Thanks to it, your potential customers can conveniently select the most suitable pricing packages without hesitation. Here we've collected some amazing WordPress pricing table plugins that will help you easily create a beautiful pricing table in no time. Furthermore, you can refer to free WordPress themes to create a wonderful WordPress website.
Top must-try WordPress Pricing Table Plugins

One of the ideal WordPress Pricing Table Plugins for you to create a beautiful pricing table is Easy Pricing Tables – a simple Pricing tables WordPress plugin! The plugin works with any WordPress theme, it allows you to set up and publish your pricing table within minutes using a shortcode. With Easy Pricing Tables, building pricing tables has never been easier.
Some of the features of the pricing table plugin:
Fully responsive
WordPress 5.0 and Gutenberg support
Create Unlimited Pricing Table Rows
Custom CSS
Intuitive User Interface
Use Drag & Drop To Reorder WordPress Pricing Tables Columns
And more.
Highlights:
Nice and simple pricing
Awesome support
Just Amazing Useful Plugin

Meet the Pricing Table by Supsystic is an amazing WordPress Pricing Table Plugin. With Pricing Table by Supsystic, you can easily get an amazing pricing table without any programming skills. In addition, you can also easily customize any element of the table according to your requirements.
Some of the plugin features:
Tables export/import
Unlimited pricing tables, columns, and rows
Fully responsive
Button, text, CSS styles for any pricing gird
Drag-and-drop builder
All the Pricing Table Examples
Schedule Column
Switching Toggle
And more.
Highlights:
Great pricing list
Powerful and Simple
Easy to customize

Creating a beautiful pricing table within minutes with Responsive Pricing Table – one of the best pricing table plugins for WordPress. This WordPress Pricing Table Plugin allows you to customize according to your requirements and get the desired pricing table (choose a color or add features to different plans). It's totally free!
Provided features:
Pricing plan equalizer
Change currency sign (€, £, ¥, $…)
Links behavior (current/new window)
Create pricing tables for your website the easy way
Quickly add features to your different plans
Choose a color (as well as many other options)
New designs/layouts
Feature tooltips (info bubbles)
Highlights:
Fantastic Plugin
Smashing price table
Great support

Pricing Table by PickPlugins – an awesome pricing table WordPress plugin that you should not ignore if you want to display a pricing grid on your website. It allows you to display pricing table data by generating a pure HTML and CSS3 grid. It provides a variety of supports for themes, styles, and table items so you can display the pricing table to your liking.
Key features:
Unlimited pricing table anywhere
The slider on mobile.
Tool-tip text anywhere.
Background Image for table area.
Unlimited Column & Row
Easy to use anywhere via short-codes
Price Description text
And more.
Highlights:
Very fast
Simple and Intuitive
Helpful support


Another amazing WordPress Pricing Table Plugin for creating colorful pricing tables and comparison tables on your WordPress website, it's called WRC Pricing Tables. The plugin is designed with css3 and no JavaScript. It allows you to customize according to your needs and get the desired pricing table in no time.
Provided features:
Unlimited Rows & Columns
In-depth customization menus for every single option in your tables.
Implement by Shortcode
CSS3 Tooltips & Ribbons
Sortable Columns & Feature Items
Switch between templates without losing data
Highlight one or more columns as special by enlarging
Highlights:
Easy To Use
Fully responsive
Unlimited Background Colors

WooCommerce Tiered Price Table gives you the ability to set many different prices for your products' quantities. In addition, this plugin also helps you to show your pricing policy in your product pages and then you can drive your sales effectively by providing discounts for bulk.
Provided features:
Customize a certain price for a certain quantity of product and variation
Set percentage discounts
Clickable table rows
Summary table
Display pricing table at the product page
Show table in tooltip near product price
Customization ability (title, colors, positions, etc…)
Import/Export
Highlights:
Solid Support
Perfect plugin
Simple and perfect

WP Table Builder – WordPress Table Plugin is a wonderful plugin that you can use for generating responsive pricing tables as well as plan comparison table very quickly.
Provided features:
Realtime Pricing Table Editor
Template to create Team Showcase
Unlimited color options
Use Drag & Drop To change the order
Ready color schemes
Set Featured Column on pricing table for WordPress
Different Shadow Styles to give a better look
Live Preview for Desktop/Tablet/Mobile Version
Multiple Pricing table templates
And more
Highlights:
Very satisfied
Do perfectly the job
Simply great
Conclusion
To sum up, do you think which is the best plugin for your site after taking a look at WordPress Pricing Table Plugins in the blog? We hope that you can quickly find the best one that meets your requirements. In case you accept this blog is valuable, don't hesitate to share it with your companions or other WordPress users.
Besides, we are designing and providing more than 200 free WordPress themes which are high-quality and completely responsive. Thus, if you need to have another professional and eye-catching theme for your site, let's visit our site and explore the list. Thanks for your attention.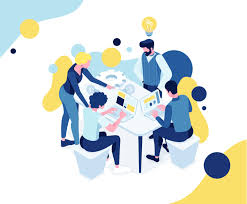 Latest posts by LT Digital Team (Content & Marketing)
(see all)