Want to get a handy WordPress Search Plugin for your site? Everything will become easier and simpler for you to select the most suitable one with the collection we introduce to you today!
Why should you use WordPress Search Plugins?
If your site consists of a lot of documents and information, you will find searching for them quite difficult. In order to do it easily and quickly, you need to have a plugin to help you. For this reason, you should spend a little time reading the whole collection below to compare and have the right choice for your site.
Top Nice WordPress Search Plugins

Ivory Search is WordPress Advanced Search Plugin that enables you to generate a new custom search form. Besides, you are able to generate as many as search forms that you like and configure them. In addition, this WordPress Search Plugin allows you to show the custom search forms on your website.
Provided features:
Create an unlimited number of search forms.
Configure each search forms separately.
Search images, files, and attachments.
Customize search form using customizer.
Search using AJAX search
Integrates with popular plugins
Display Search Forms anywhere on your site.
Highlights:
Fantastic plugin
Extremely useful
Awesome features

Relevanssi is a wonderful WordPress Search Plugin which has a good search engine as well as many features and configurable options. By using this plugin, you are able to generate custom excerpts to display the places that the hit was made. You can also use this plugin to search tags, categories, custom fields or comments.
Provided features:
Search results sorted
Fuzzy matching
Find documents matching
Highlight search terms
Search comments, tags, categories
Multisite friendly
bbPress support
Search for phrases with quotes
Create custom excerpts
Highlights:
Outstanding support
Life Saver
Great tool

This plugin gives you a great experience to search your WordPress sites easily. Moreover, real-time analytics are also included in your SearchIQ account so that you can have a clear understanding of your users' search intent. Thanks to it, you are able to optimize your content strategy in order to help your site grow.
Provided features:
Results optimization
Customizable UI
AI to handle typos, synonyms, fuzzy matches
A passionate, world-wide support staff
Search against custom fields and taxonomies
Highlights:
Awesome plugin
Amazing
Excellent plugin

Search Live is a WordPress Advanced Search Plugin that gives you a smooth interactive experience for the visitors of your site. Moreover, this WordPress Search Plugin also helps you to find what you want effectively in a few minutes without too much effort. You can also have instant live search results with thumbnails.
Provided features:
Instant search results replace
Place a search form at anywhere
Use the Search Live widget in your sidebars
Supports Custom Post Types
Full multilanguage support
Highlights:
Perfect Plugin
Super easy to use
Very customizable

Search in Place is a must-have plugin that enables you to limit the number of elements for the dynamic search results. What's more, this plugin also provides you a navigation option for your WordPress sites as well as suggests search terms according to the information which was typed by users.
Provided features:
Performs real-time search
Use a friendly AJAX technology
Groups search results by post type
Limit the number of elements
Customize the box colors
A different navigation option on the website
Highlights:
Useful
Interesting
Great Support

Highlights search terms enable you to keep your server response as well as page load times low. What's more, this WordPress Search Plugin is very light-weight with many optimations, bbPress support as well as HTML5. You can also define several variables and insert the hilite jQuery extension to your page.
Provided features:
Click through highlights
Character and case insensitive highlighting
BuddyPress / bbPress compatibility
Caching compatibility
Search terms wrapped in double-quotes
Highlights:
Absolutely perfect
Wonderful plugin
Works great

ACF: Better Search enables you to insert an ability of searching by content into your default WordPress search engine. In addition, this WordPress Search Plugin is totally automatical and you can use it very easy without needing any extra code.
Provided features:
Search by content
Advanced Custom Fields
Search for whole phrases
Highlights:
Good plugin
Great support
Handy

Ajax Search Lite is a great WordPress Search Plugin that enables you to enhance the experience of your users. Besides, it also offers you an ajax powered search form which is user-friendly. You can also filter the results by category as well as the post type.  It consists of smooth animations and update regularly.
Provided features:
Automatic search replacement
Custom Filter boxes
WPML and Qtranslate compatible
8 built-in templates
Fully ajax powered
40+ options on the backend
Caches images for faster response time
Performance Options
Category and post exclusions
Frontend search settings boxes
Highlights:
Very powerful
Outstanding
Nice plugin

The last WordPress search plugin we would like to bring you is WP Extended Search. This plugin will allow you to customize the search form in your own way. You can also assisgn many settings to custom search forms.
Provided features:
Search in selected meta keys, categories, tags, or custom taxonomies
Control whether to search in title or content or excerpt or all
Create unlimited search settings to use with custom search forms
Customize the number of posts to display on the search results page
Customize the order of search results
And much more…
Highlights:
Lightweight
Customizable
Easy to use
Conclusion
All in all, using WordPress Search Plugin is a good way to create a useful search form for your visitors to search the information smoothly. In addition, if you want to renew your site with another theme, don't hesitate to visit our free WordPress themes to get many responsive and eye-catching designs.
Hope you enjoy the blog today and see you in the next blogs.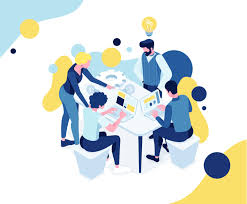 Latest posts by LT Digital Team (Content & Marketing)
(see all)