Do you search for an easy-to-use yet helpful WordPress Sports Plugin to build up your site? If all you need to have, don't miss a good chance to achieve your goals with the list of many beneficial WordPress Sports Plugins we suggested below.
Why should you use WordPress Sports Plugins for your site?
Sport is always a popular topic that draws a lot of attention, thus, there are many people who want to create a sports website to manage their club effectively. That is the reason why sports websites should have powerful assistance from sports plugins. Today, in this collection, we help you pick up several WordPress Sports Plugins with the hope that you can choose the best one. Let's start now!
Top Nice WordPress Sports Plugins

Team Rosters is a WordPress Sports Plugin that you are able to control rosters for many sport teams. Moreover, this plugin also consists of roster tables with built-in formats. It is suitable for college, high school, professional teams and roster format for baseballs as well.
Provided features:
Manage rosters for multiple sports teams
Built-in formats
Several views of rosters
A player gallery
A Teams custom taxonomy
Highlights:
Great plugin
Excellent
Simple and efficient

This WordPress Sports Plugin allows you to generate advanced sports sites easily. What's more, you can exchange your WordPress blogs into a completely configurable club, league site, and team and so on. There are also a lot of powerful features included in this plugin.
Provided features:
Events Calendar
Player Profiles & Statistics
Player Lists
Staff Profiles
Select Current Club and Previous Clubs
Equation Builder
Club Profiles with Player List
Venue Information & Maps
Sport Presets
Season Archives
Venue Information & Maps
Sport Presets
Highlights:

Soccer Info enables you to display upcoming results and fixtures as well as ranking tables of many different soccer leagues for your site. What's more, this plugin is also translated into many other languages so that users can have a clear understanding of its function.
Provided features:
Accessible easily through your posts or pages
Display full or partial data, it's up to you
Get widgets everywhere
A very powerful and user-friendly back-end
Highlights:
Super plugin
Works like a charm
Amazing

This plugin helps you to control your sports clubs effectively in real-time. Thanks o it, you can have full control of all your members as well as matches, competition, and invoices. Moreover, it also allows you to generate many competitions for the members of clubs just by enabling the competition features.
Provided features:
Manage invoices
New competition formats and options
Adding invoices is included, but optional
Typical fields are service, invoice date, due date, etc.
Extend pre-defined fields by defining up to 2 custom fields
Create an invoice for a single member
Display member birthdays
Highlights:
Very Flexible
Excellent Support
Really saved us

This plugin helps you to create and control sports clubs or league site easily and effectively. Moreover, using it, you are able to set-up, control profiles of players, staff, league tables, performance date and so on. It also enables you to keep track of your results, loads and fixtures.
Provided features:
Club profiles with club stats
Fixtures and results
Club or League Mode
Manage multiple teams in your club
Player and staff profiles
Automatically updated league tables
Match statistics and reports
Manage club sponsors
Highlights:
Conclusion
In short, WordPress Sports Plugin is one of the most effective methods to build up and manage sports WordPress websites. So, we hope that this collection we recommended for you today will be useful for you. If you have any trouble, don't hesitate to leave your comments below.
Last but not least, we are providing a lot of high-quality and professional free WordPress themes, thus don't hesitate to visit and choose the best one.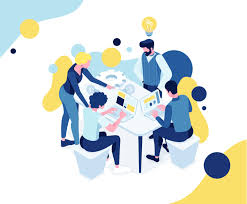 Latest posts by LT Digital Team (Content & Marketing)
(see all)