As you know, WordPress is a popular platform that many people choose to use. Thanks to it, you can easily and quickly build up a website without any trouble. However, if you want to make it more professional, you need the assistance of useful plugins. Therefore, we would like to bring you the collection of Wonderful WordPress Widget Plugin. You can freely try and get the best one.
What are the good points of using WordPress Widget Plugin?
Firstly, this perfect tool allows you to generate as many sidebars as you'd like and use them wherever needed. In addition, it is easy for you to manage and replace sidebars and other widget areas on your site with Custom Sidebars. Moreover, you have the ability to optimize conversion rates, boost on-site SEO, upsell products, and much more.
Top best WordPress Widget Plugin

Image Widget is a simple WordPress Widget Plugin that uses the native WordPress media manager to add image widgets to your site. Firstly, it allows you to add all types of media such as images, pictures, and videos into your WordPress sidebar. Plus, you also make an external link and add the title as well as the description for images in case you want.
Provided Features:
MU Compatible
Handles image resizing and alignment
Link the image
Add title and description
Versatile – all fields are optional
Upload, link to an external image, or select an image from your media collection
Customize the look & feel with filter hooks or theme overrides
Highlights:
Fully responsive
Great support
Easy to use

This is one of the most powerful Widgets in the collection. It allows you to create as many sidebars as you'd like and use them wherever needed. Besides, you can optimize conversion rates, boost on-site SEO, upsell products, and much more by displaying different widget areas on different conditions.
Provided Features:
Posts, Pages & Custom Post Types
Content with Tags, Categories, or Custom Taxonomies
Content written by select Authors
Page Templates
Blog Page & Post Type Archives
Author Archives
Taxonomy Archives
Front Page, Search Results, 404 Not Found Page
Highlights:
Fastest and Most Powerful
Nice plugin
Great support

Widget Context plugin allows you to show and hide widgets based on context. For example, you can hide a widget if a user is viewing a specific page. Moreover, the plugin comes in handy if you don't want to display a widget on certain pages or only want to display it on specific sections.
Provided Features:
Suggest code improvements
Report bugs and suggestions
Auto-translation
Match all posts in the widgets category
Capture URL with all query arguments
Highlights:
Supportive
Great plugin
Nice

Black Studio TinyMCE Widget is an amazing WordPress Widget Plugin coming with a variety of outstanding features. With it, you enable to add easily text content, media, or any functions you need for your page. Furthermore, if you are a developer you may still switch back and forth from Visual to HTML mode.
Provided Features:
Add rich text widgets to your sidebars
Switch between Visual mode and HTML mode
Insert images, videos, and other media from WordPress Media Library
Insert links to existing WordPress pages
Support for shortcodes, smilies and embed in widget text
Compatible with multi-site
Highlights:
Easy to use
Fully responsive
Simple

Adding Recent Posts Widget with Thumbnails provides a boost to the standard text listing by creating a visually appealing list of posts based on a variety of criteria. Advanced options like setting the order, excerpt length, honoring sticky posts, and thumbnail sizing allow you to customize things to your liking.
Provided Features:
Open post links in new windows
Random order of posts
Hide current post in the list
Keep sticky posts on top of the list
Show posts of selected categories
And more
Highlights:
Lightweight
Simple
Effective

SiteOrigin Widgets Bundle is a popular WordPress Widget plugin because of its multifunction. It gives you a collection of widgets that you can use and customize. Furthermore, all the widgets are built on our powerful framework. Let's discover and use it.
Provided Features:
Google Maps Widget that's going places
Button Widget that you'll love to click
Image Widget that'll let you add images everywhere
Slider Widget that slides images and HTML5 videos
Price Table Widget that'll help you sell more
Post Carousel Widget that displays your posts as a carousel
Highlights:
Great plugin
Awesome
Nice

This is a flexible Widget tool for you to manage your site. You can manage and replace sidebars and other widget areas on your site with Custom Sidebars. In addition, you also can choose what widgets display on each page or post of your site. Check it out!
Provided Features:
Unlimited custom widget configurations
Set individual widget visibility
Seamless integration
Clone and sync widget settings
Author-specific sidebars
And more
Highlights:
Work perfectly
Easy to make
Time-saving

Category Posts Widget is a light WordPress Widget Plugin designed to display the most recent posts from a certain category. Moreover, it has an auto-sizing Grid layout and Shortcode support. Besides, there are various outstanding features waiting for you to discover. Let's discover it!
Provided Features:
Arrange the post details.
Font-icon support
Filter by post status
Add UI buttons in the editor toolbar
Option show post author, comment's count, post date
Highlights:
Fantastic support
A helpful plugin
Nice

This is an amazing WordPress Widget Plugin to create sticky widgets that stay in the visible screen area when the page is scrolled up or down. What's more, it especially useful for ads or other items that visitors want to interact with. As a result, the plugin is really simple to use and fast that you will like for sure!
Provided Features:
Optimized client-side performance
Improve compatibility
Script load method support
Add Disable Width options
And more
Highlights:
Easy to use
Simple
Amazing plugin

You'll have a perfect map with a thumbnail & lightbox in minutes with this plugin. It is fully responsive and simple to use. Additionally, it possesses a wide range of significant features waiting for you to discover. Let's start now!
Provided Features:
Custom Google map size
Available any google map type
Support color schemes
Custom map pin icon
Multi-language
And more
Highlights:
Supportive
Responsive
Wonderful plugin
CONCLUSION
In conclusion, we have already recommended for you a list of WordPress Widget plugins. We hope that this collection will be useful for you and your site.
Moreover. you also can go to Free WordPress Themes to choose the best eye-catching themes to build up your website in an impressive and attractive way. Thanks for reading.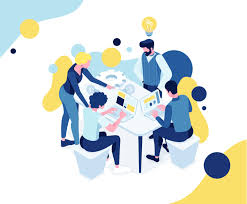 Latest posts by LT Digital Team (Content & Marketing)
(see all)