Are you struggling to select between Yoast SEO vs Rank Math? Fortunately, this article supplies you with a lot of differences between them to help you make the precise decision.
Why should you install WordPress SEO Plugins?
If you are trying to create rich and valuable content for your site day by day, but your website has never had a high ranking on the search engine result pages. Then right now it is necessary for you to optimize SEO for your website. First of all, you need to understand what is SEO term? SEO ( Search Engine Optimization) is the process of improving your website to enhance its visibility once people search for products or services related to your website in search engines such as Google, Bing, and much more. The more your pages are displayed in search engine results, the more you draw prospective customers to your business.
However, optimizing SEO for your website is not an easy task. It is a reason why you need to use the support of WordPress SEO plugins. These tools will bring you a wide range of benefits including optimizing any post, page, or product with the best keywords, generating a clean XML sitemap,  meta descriptions, URLs, Page Titles, and much more. So how to choose the most effective tool among a ton of SEO plugins on the internet?
In today's blog, we picked up the two most prominent plugins to compare based on the number of active installations and 5-stars ratings. They are Yoast SEO vs Rank Math. Although both plugins come with loads of useful features to help your website rank higher on search engine results, it is hard for you to realize which one is better. Hence, we are going to compare 4 aspects consisting of main features, user interface, pricing plans, pros, and cons. Now, let's go over the following sections.
Yoast SEO VS Rank Math: Background
Yoast SEO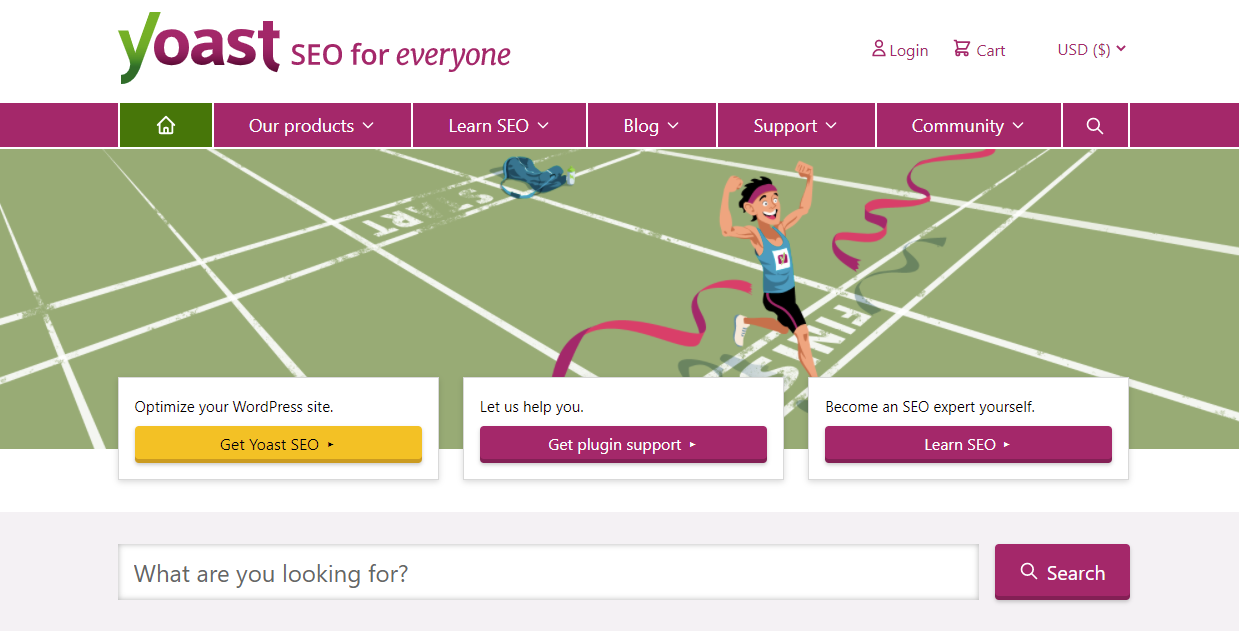 The first outstanding tool that would like to compare is Yoast SEO. This is one of the most powerful and effective WordPress SEO plugins in the market nowadays. Yoast SEO has been developed since 2008. This tool has assisted millions of websites worldwide to get a better ranking on search engine results pages. So far, Yoast SEO has recorded over 5 million active installations and gotten 25, 764 5-stars ratings. This figure shows that it has been trusted and used by tons of customers.
In addition, it comes with a wide range of powerful features and functionality. Therefore, you can take advantage of these useful features to beat the competition. Additionally, it integrates with a wide range of themes and useful plugins such as Advanced Custom Field, ACF Content Analysis for Yoast SEO, ZApier, Elementor, and much more.
Rank Math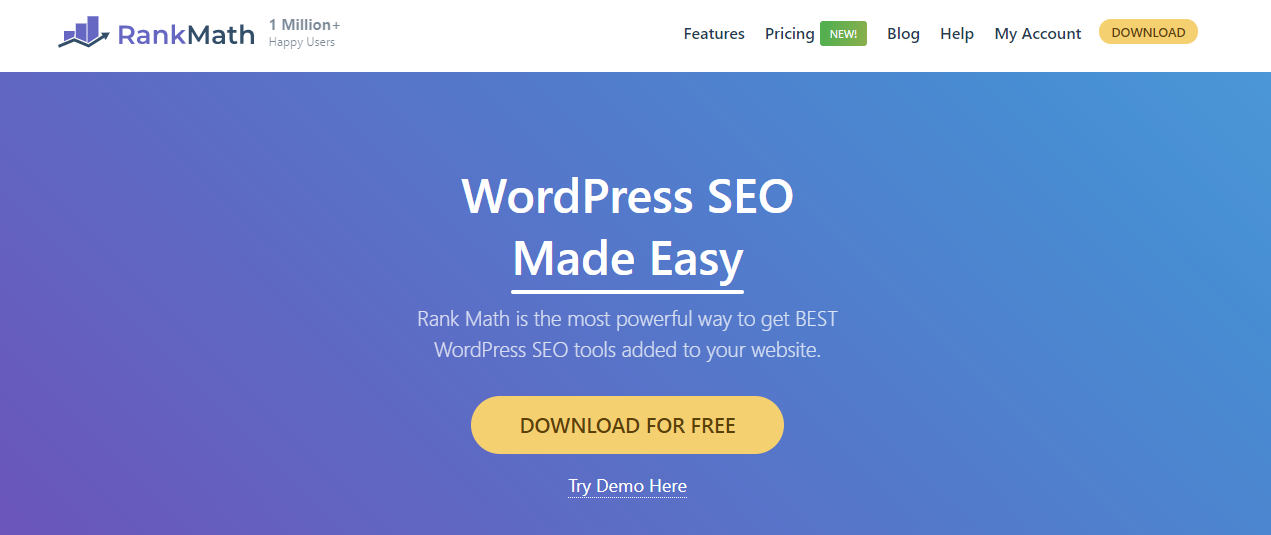 Rank Math is a new WordPress SEO plugin that has been introduced at the end of 2018. However, it has had over 1 million active installations around the world. This plugin is regarded as a formidable opponent of Yoast SEO in the market. Rank Math is an intelligent tool to help you optimize SEO for your content effectively. Besides, it also gives you loads of powerful features to increase traffic for your site.
What's more, it is specially designed with a user-friendly interface. It also works well with plenty of prevalent and useful third-party plugins including Elementor, Divi, bbPress, Woocommerce, BuddyPress, and much more.
Main features
| | | |
| --- | --- | --- |
|  Features |  Yoast SEO(Free) |  Rank Math(Free) |
|  Meta descriptions and titles |  .✔️ |  ✔️ |
|  Focus keyword analysis |  ✔️ |  ✔️ |
|  XML sitemap |  ✔️ |  ✔️ |
|  Structured data/schema |  ✔️ |  ✔️ |
|  Search console |  ✔️ |  ✔️ |
|  Knowledge graph and local SEO |  Pro |  ✔️ |
|  Image SEO | ❌ |  ✔️ |
|  Internal link suggestions & blocks |  Pro |  ✔️ |
|  Breadcrumbs |  ✔️ |  ✔️ |
|  Link counter |  ❌ |  ✔️ |
|  Redirects |  Pro |  ✔️ |
| 404 monitor | Pro | ✔️ |
| Google Analytics | ❌ | ✔️ |
| Basic WooCommerce SEO | Pro | ✔️ |
| Readability analysis | ✔️ | ❌ |
Have a look at the table comparison, you can see a big difference between Yoast SEO vs Rank Math. While Rank Math comes with a wide range of useful features that are completely free for users. In contrast, you can only experience these features when upgrading features. For example:
Optimize Unlimited Keywords
The free version of Yoast SEO only allows you to enter a single keyword for each content. Whether you want to optimize for 5 keywords, it is necessary for you to purchase the paid version. Moreover, this plugin also does not include a keyword suggestion feature that is available in Rank Math
On the other hand, Rank Math enables you to enter up to 5 keywords per content. You can add more keywords and get keyword suggestions, you need to generate a free account on Rank Math.
Both plugins include this feature and however, Yoast SEO does not provide an intuitive interface to help you view Seach Console report directly. Whereas, Rank Math enables you to integrate with Search Console during the configuration process to create a clear page with full website reports displayed on your site.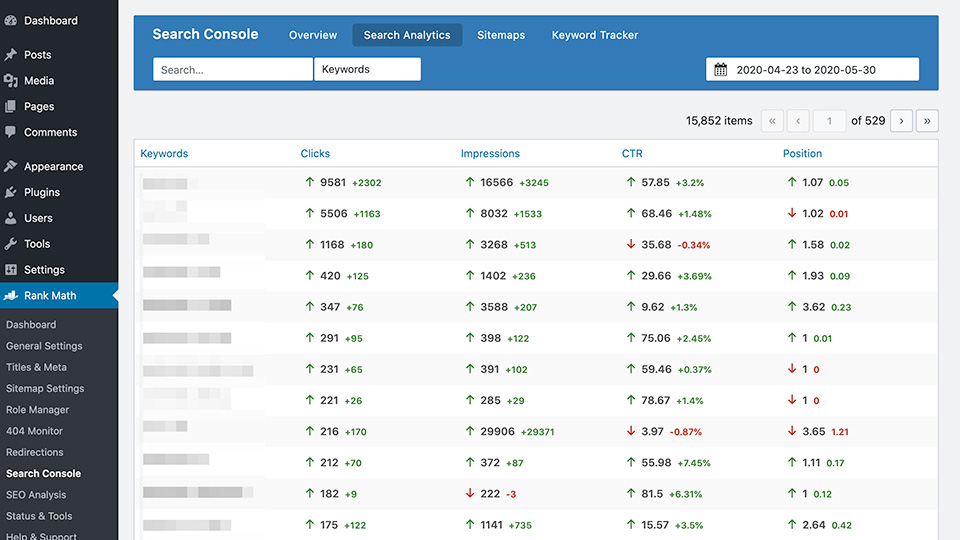 As you can see, in this section, Rank Math certainly overshadows Yoast SEO in terms of rich features.
User interface
Yoast SEO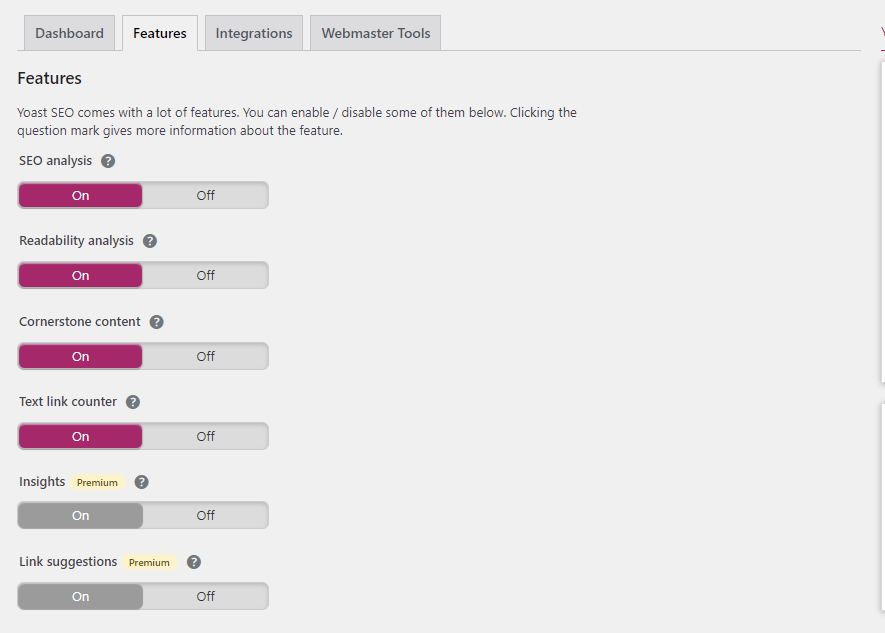 All options in Yoast SEO are arranged in a neat, well-structured way, so you can easily configure all settings. However, this plugin seems to focus only on features, so Yoast SEO's user interface is not very attractive and quite tedious.
Rank Math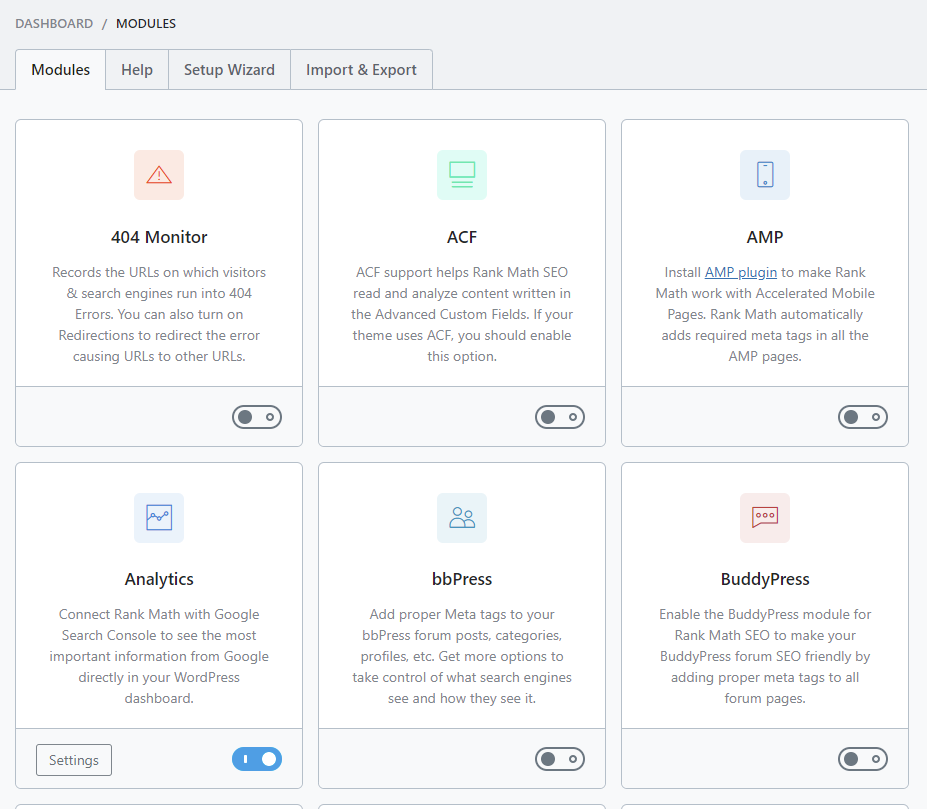 While Rank Math provides a lot of features that are displayed in a clean and intuitive interface. Hence, it is easy for users to distinguish between all the functions that are available in this plugin. In addition, each Rank Math feature is housed in a separate box with a clear explanation. This is really a simple and easy-to-see dashboard.
Moreover, if you are using the Classic editor, you can easily discover the Search engine optimization analytic area displayed at the bottom of the page.
Pricing Plans
Yoast SEO
| | | |
| --- | --- | --- |
|  Sites |  Old price |  Price in USD |
|  1 site | |  $89 |
|  2 sites |  $178 |  $169.10 |
|  3 sites |  $267 |  $253.65 |
|  4 sites |  $356 |  $338.20 |
|  5 sites |  $445 |  $400.50 |
|  10 sites |  $890 |  $756.50 |
Yoast SEO currently offers you a free version but it still has many limitations. If you want to enhance the functionality of your site, you can purchase the paid version. The premium version starts at $89/year and supports 1 site. And the price will automatically increase in proportion to the number of websites you are using.
Rank Math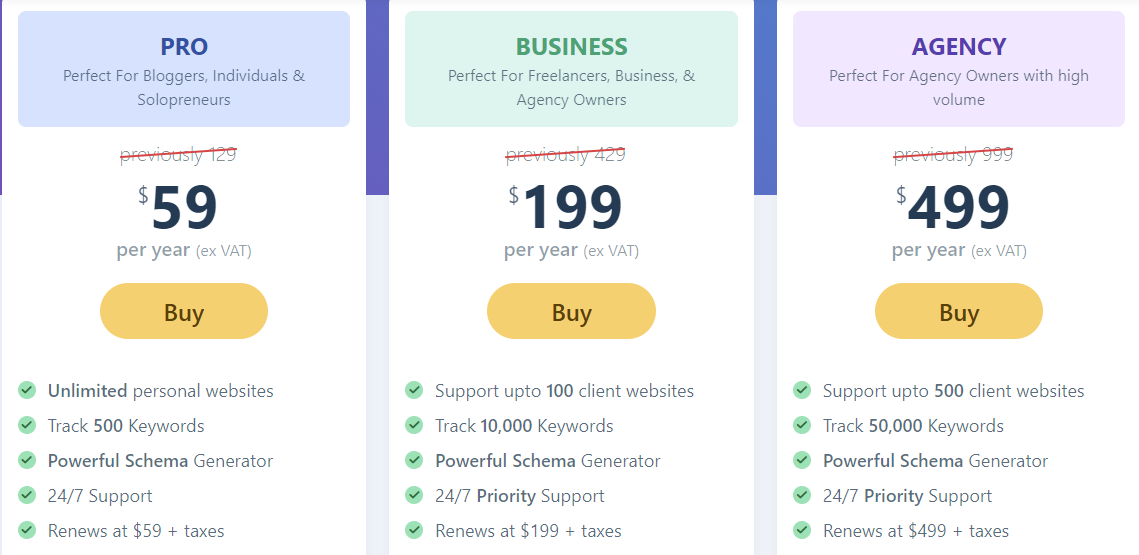 In addition to the free version with tons of essential features, Rank Math also provides you with a premium version with more advanced and powerful features. This plugin supplies you with three flexible plans including Pro, Business, and Agency. The first one will set you back $59/year and can be used for unlimited individual websites. In addition, when purchasing this package, you are able to track approximately 500 keyword phrases.
The second one is a perfect plan for freelancers, businesses, or agency owners. The cost of this package is $199/year and can track as much as 10,000 key phrases. And the third one is best all agency owers with high volume and rich budget.
Pros and Cons
Yoast SEO
 Pros
 Cons

Easy to use
A bunch of powerful features
Intuitive interface
Useful readability checker
Offer useful insights and analytics
Compatible with a lot of themes and plugins
Great support

It seems noticeably slower than other plugins.
The suggestions shown by the plugin are not applicable all the time
More expensive than other plugins
Not compatible with Divi
Rank Math
 Pros
 Cons

Intuitive user interface
Quick SEO setup
Tons of unique features
The Premium features of Yoast SEO are available and free in Rank Math
Excellent support
Multiple target keywords
No more Google AdSense

 AMP SEO isn't as extensive
Conflicts with other WP plugins
It is a new plugin so it is less reputable than Yoast SEO
Yoast SEO Vs Rank Math: The Final Verdict
Overall, both Yoast SEO and Rank Math have their own strengths and weaknesses. If we consider in terms of diverse features and cost-saving, Rank Math completely beats Yoast SEO up. However, Rank Math is still a fairly new plugin, so the compatibility and reliability are unknowns for many users. Although Rank Math is really a potential plugin, we highly suggest considering it carefully before installing it.
In fact, it is difficult for us to choose exactly which one is better for your site. Because it also depends on your website requirements and status. If your website has used Yoast SEO for a long time, you should not migrate to Rank Math. Since it can cause some unexpected effects to your website ranking. In contrast, you are running a new website, you can install Rank Math to experience a ton of powerful and cool features.
And what is your opinion? Do you prefer to use Yoast SEO or use Rank Math? Feel free to show your point of view by leaving a comment below. Or in case that you have any questions, don't hesitate to mention them.
Moreover, you can access WordPress SEO plugins to get other useful options. Last but not least, you can visit Free WordPress Themes to explore a wide range of stunning, responsive, SEO-friendly themes. Let's try one to build your unique site within minutes.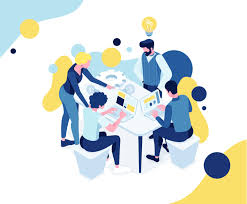 Latest posts by LT Digital Team (Content & Marketing)
(see all)