Curated lists are an elegant way to build and organize helpful information in one convenient place. Having a curated lists manager saves time, improves SEO, and is a great way to manage content on your WordPress site. Having a curated list management plugin is ideal for content marketing websites!
Take a look at the list we've compiled for you:
1.  Curated List Manager Plugin


This screenshot is taken from: https://en-gb.wordpress.org/plugins/cm-curated-list-manager/
The curated list manager plugin lets users create and manage a curated list of links and information all in one convenient place. The admin works with multiple lists with any number of links, which can include featured images.
This plugin is accessible and very easily customizable, super user-friendly, and works with all major themes!
One feature of this curated lists WordPress plugin is that its lists are arranged by categories, making this plugin an excellent content marketing tool. Each curated list can be shown on any post or page using a simple shortcode as well, and there is also a sidebar widget that can display a single category will all curated links.
2. MyCurator

The screenshot is taken from: https://en-gb.wordpress.org/plugins/mycurator/
The MyCurator plugin is in a lot of ways meant to be a time-saver by pre-filling a post with the image and link. This content creation software offers helpful content curation tools and is available for $15 a month or $30 a month, depending on personal or business use. MyCuration allows content curation for one topic and provides access to cloud service.
Additionally, you can sign up for the Free Individual Plan, which costs nothing and is allowed for one site only.
It is also important to remember that they are offering a 30 Day Free Trial with No Credit Card Needed so that you can test out their services appropriately.
This plugin's exciting features include bulk curation tools, processing hundreds of articles a day by multiple writers, and using non-English websites. The plugin is highly rated and has excellent reviews, and can be used on up to 6 sites at a time.
3. KBucket Topic Curation

The screenshot is taken from: https://en-gb.wordpress.org/plugins/kbucket/
The Kbucket topic curation plugin creates a standalone page on your WordPress site to display and organize hundreds of curated content links. Also, a digital content library is designed to be viewed or filtered on the same page.
This plugin is a place for curators to share their own editorialized research in context. Each KBucket page (K stands for Knowledge) can store and share hundreds of easily navigable links through the topic, author, and publisher tags.
One unique feature of this plugin is its Google Chrome web browser extension, called the Kurator extension. Topic tags make it simple to navigate through the search on the standalone page. Besides, this plugin is a good option for social media content curators and others looking to build inbound marketing.
They also offer a powerful extension for Firefox browsers (only works for versions up to version 57).
4. Curation Suite

The screenshot is taken from: https://curationsuite.com/
Curation Suite is a well-developed content curation solution for WordPress. Its focus is to promote the video and social media content of a WordPress website. Curation Suite includes a helpful YouTube video search and visual image selection.
The plugin has been designed to solve the three major issues facing content curators, such as finding content, building posts, and promoting the curated lists online. Curation Suite is somewhat customizable and works with any WordPress theme. There is a user-friendly post box due to the ability to put links, images, videos, and more in any post.
Their monthly subscription plan starts at $25, and their additional, quick-start package, starting at $997, includes professional set-up and One-on-One Consultations along with the subscription.
5. Simple Link Directory

The screenshot is taken from: https://wordpress.org/plugins/simple-link-directory/Simple Link Directory is an ideal content curation solution because it is an advanced content directory. Users can easily and quickly develop link directories on standalone pages, and they can embed the links to curated lists, which helps improve backlinks.
This plugin lets you create a unique, responsive, one-page link directory that you can show on any page, anywhere with shortcodes. It is an advanced Link Manager. Simple Link Directory can also use it to create nice-looking partners, associates, affiliates, or business directories for your company if you want.
One unique feature of this plugin is its use of company intranet or companies using curated list management to access their employees frequently. This top-rated plugin is available for free as a lite version from WordPress, and the plugin is also compatible with any theme. A pro version of SLD is available with more advanced features to run a portal website.
Conclusion
Managing curated lists and curated content is crucial with the increasing numbers of websites and content available online. You can rest assured that the curated list management plugins included in this list are all top-quality plugins with various exciting features to improve content curation.
We hope that our list has provided you with some helpful information and suggestions that you can use to enhance your WordPress curated content further. While you are at it, why don't you take a look at our Free WordPress Themes?
And if you are looking to get set up with a web hosting service, please look at these Cloud SSD WordPress Hosting plans!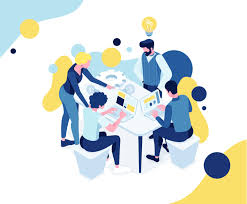 Latest posts by LT Digital Team (Content & Marketing)
(see all)