The designer's job is not at all simple. Whenever you are working on a new design, you need all the focus in the world. Great designs demand a great knowledge of the target audience, the tools used in the process, as well as loads of creativity.
Clients will have some guidelines for you, but most of the work is yours to do. You need to take care of all the design elements from the colors to the fonts to the visuals.
When it comes to design, font is king. Fonts can have a tremendous impact on the emotions, decisions, as well as impressions of customers and users. With that in mind, let's go through the best 8 tips for choosing a font package for your new design.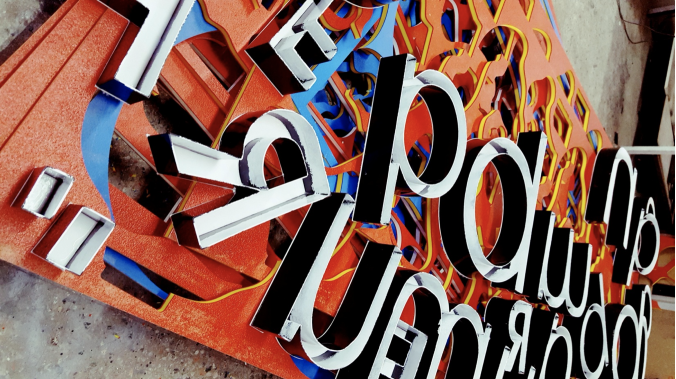 1. Find Ready Font Packs to Save Time
The easiest and probably most effective ways to find the right font combinations is by using a good tool that provides fancy script fonts. Tools like MasterBundles will save you tons of time spent on checking how different fonts work with each other, as well as give you the option to customize your design and see the results almost instantly.
You can view such tools as an endless pool of inspiration. It is up to you which combination you'll choose for the design in question, but you'll get plenty of good ideas to get inspired from.
2. Focus on the Brand's Identity
Did you know that there are half a million different fonts available today? There's no bad font, there's just a wrong font for your brand. And keep in mind that font can influence your branding, your startup results, you marketing campaigns, etc. One font can be good for your design, but bad for that of another company. That being said, your decision should be primarily based on who you are designing for.
Are you designing for an authoritative, highly serious business such as a law office or a consultant? Then you need the professional-looking Serif typeface fonts. If you are designing for a trendy fashion company or a design brand, a Script typeface font is a better fit for you.
3. Work on the Typographic Hierarchy
There's a certain hierarchy in typography that tells you how to display letterforms to draw the viewer's attention to the most important elements of your design. If you decided to go with a font package instead of a single font, make sure to create a hierarchy between them.
Take those fonts that you decided to combine and test different hierarchies to see how they look together. You want the most important information to instantly attract the attention and the less important things not to distract the user. A typographic visual hierarchy means that your headers will complement your subheaders, and your titles and headers will be different from the body text.
4. Make It Legible and Easy on the Eye
People don't like designs that bother their eyes too much. Simple is always better when you are designing, and this also refers to fonts. It is best to choose a typeface that fits your brand's image, but is also clear, legible, and easy to read.
If people have to spend more time to understand what your design says, chances are you will lose them before they give your brand a second look.
So, how do you make a design more legible?
For starters, avoid using fancy fonts. Stay away from uppercase text in big amounts and large bodies of text. This forces strain on the eye of the reader. Of course, make your font big enough not to bother the reader. It can be tempting to add more information in your design, but less is better with the right font size.
5. Make Sure It Fits in Different Screens
You'll probably be designing on a single screen, but before you use the design you have, make sure to check it on the phone, desktop, tablet, and basically all the screen sizes you can find. Make a research and learn the last web design trends and how it should be implemented on custom web development, for example WordPress. Not all fonts look good on screens of different sizes. They could be legible on big screens, but look terrible on small ones.
For example, cursive fonts are beautiful when they are seen on a big screen, but they can be very difficult to read when seen on a small mobile screen.
6. Decide on the Font Family First
Instead of looking through all the fonts available and trying to see what grabs your attention, decide on the font family first. The nature of the brand should tell you whether you should use Serif, Sans, or Script.
Once you make the decision, go from there. Your options will be fewer once you choose one of the three categories, so your decision will be easier.
Serif typefaces, for example, look highly professional and are very easy to read. Sans fonts are more modern and trendy. Script fonts are more cursive, more unique, and more creative.
In the end, it all comes down to the designer's preference.
However, once you choose a font family, you'll have fewer fonts to consider. It's smart to combine only fonts from a single family, since picking one from each will make your design really messy. Fonts from the same family are similar, yet have some differences, so they complement each other perfectly.
7. Limit the Number of Fonts You'll Be Using
Using just one font can seem dull and not at all creative. It might work if you are designing a logo or a similarly small visual element. However, if you are designing entire websites, you should definitely consider using font packages.
Even so, this doesn't mean that you should use dozens of fonts in your design. The more you use, the messier it gets. Limit your choices to 2 to 3 fonts. You can always play with different font sizes and colors to make the design more creative.
8. Use Decisive Contrast in Your Fonts
While you shouldn't choose fonts that are too different, you should avoid using too similar fonts, too. What is the purpose of combining fonts if people cannot tell the difference?
Similar fonts can clash, so make sure the typefaces you choose have substantial differences in contrast. The ideal combination of fonts in a pack is not too different or too similar, but creates harmony in your design.
Let us give you a useful tip for this – find two fonts that have a thing in common, but are otherwise different. Some people choose to combine Serif with Sans Serif as long as their choices have some similarities.
Wrapping Up
The choice you make in terms of fonts will determine the entire design of the brand. Most brands use the same font packs for everything, so don't make this decision lightly. Consider your options, brainstorm ideas, and only then choose the winning font combination.