Custom WordPress Functions are the best assistance which can help you customize as well as manage your site effectively.
As you know, website customizations is a necessary part of site's owners. However, It is difficult for them to edit and modify their website over and over again without any help. Therefore, we would like to give you a gift to assist you do that smoothly. So, now, let's have great experience with Adding Custom WordPress Functions With 10 Free Editor Plugins.

Firstly, Enlighter is a wonderful tool you should use to edit your site. In other words, it provides for you Full Classic Editor Integration as well as Full Gutenberg Editor Integration. In addition, Theme Customizer is included in this plugin. Moreover, it has other custom WordPress functions you need. So now, don't hesitate to try it right now!
Provided features:
Support for all common used languages
Inline Syntax Highlighting
Automatic transformations for classic editor posts
Editor formats to highlight existing code
Transform legacy codeblocks to Enlighter Gutenberg Blocks
And more…
Highlights:
Easy and simple to use
Free
Great support

The second WordPress Editor Plugin you should explore is Admin Menu Editor. That is to say, you can customize the Dashboard menu manually and arrange the menu, show or hide particular items, alter permissions and more.
Provided features:
Alter menu names, URLs, icons, CSS classes and so on.
Arrange menu objects via drag & drop.
Alter menu licence by setting the necessary capacities or role.
Move a menu object to another sub menu.
Make new custom menus that indicate any part of the Dashboard or an outer URL.
Hide or show any menu or menu item. A concealed menu is hidden to all clients, including administrators.
Highlights
Works flawlessly
Hide unwanted menu items
Clean up a site in a matter of minutes

Thirdly, we will go on this blog with Classic Editor. Above all, this plugin is an official plugin which is maintained by the WordPress team. Thus, you can use it to expand screen, insert old-style meta boxes, or otherwise depend on the last editor.
Provided features:
Choose the default editor for all clients.
Enable clients to change their default editor.
Allow users to choose which editor to use for each post.
Every post opens in the previous editor used regardless of who edited it last
Consist of some filters that let other plugins control the settings
Highlights
Incredible frustrating
Work with any plugin and short-code
Life saver

Fourthly, why don't you owning Visual CSS Style Editor. Above all, this plugin help you edit the website design in a real-time and customize any page without coding as well. Besides, it brings you a large number of advanced elements you need. For instance, they are visual resizing, drag & drop, measuring tool, background patterns, google fonts and much more.
Provided features:
 Any page and element customization
WordPress login page customization
Auto CSS Selectors
Visual Drag & Drop
Visual Margin & Padding visual editing
Live feature resizer
Changing management
Live Preview
Highlights
A handy tool
Able to adjust the page widths
Intuitive
Nice user interface

The fifth plugin you shouldn't miss is User Role Editor. That is to say, it lets you alter user roles and capacities easily. Besides, you can insert roles and customize its capacities regarding your demand, from mark of a copy of other genuine role. If it has no users whose role is allocated, then self-made role which is unnecessary can be removed. Furthermore, you can add new capacities and change inessential capacities which could be left from uninstalled plugins.
Provided features:
Block chosen admin menu items for role.
Hide chosen front-end menu items for no logged-in visitors, logged-in clients, roles.
Block chosen gadgets under "Appearance" menu for role.
Show gadget at front-end for chosen roles.
Highlights
Excellent tool
Frequently updated and stable plugins
Amazing support

Another suggestion for your site is using Gutenberg Block Library & Toolkit – Editor Plus. The first plus point of it is editting Gutenberg blocks visually without code. In addition, you can also insert background, adjust size, apply spacing and more.
Provided features:
Allow you to write your custom CSS code as well
Provide useful blocks that are missing in the core
Create animation effects by just a few clicks
Adjust font properties visually using the "Typography" panel available for content blocks
Add icons anywhere
Insert and customize SVG shape dividers
And more
Highlights:
Useful
Easy and simple to use
Good support

Another WordPress Editor Plugin we would like to introduce for you is WPFront User Role Editor. Above all, thanks to this plugin, you can organize WordPress user roles within tour site easily. Moreover, it permits you to generate, edit or remove user roles and manage role capacities.
Provided features:
Insert and delete capacities
Create new roles.
Edit or rename existing roles.
Copy existing roles.
Control capacities.
Enable to insert role capacities.
Alter default user role.
Restore role.
Assign multiple roles.
Highlights
A freelance project without realizing
An intuitive clean interface.
Straightforward to create custom roles

Checkout Field Editor for WooCommerce is another WordPress Editor Plugin for people who wonder how to insert custom field in WooCommerce checkout page. That is to say, it lets users customize your fields displayed on WooCommerce checkout page easily.
Provided features:
Add new custom field(s)
Edit field(s).
Display in Order Details page and Email
Remove field(s)
Enable/Disable field(s)
Change checkout fields order
Reset to default field set.
Highlights
Manage conditional fields
Fast, and accurate support
Easy to handle customization on checkout form

If you want to edit theme files, make new folder or upload files in themes, then Theme Editor is for you. Furthermore, you can customize your themes and plugins in a direct way.
Provided features:
Edit theme and plugin files
Code Editors – Supports PHP, HTML, CSS and JavaScript
Fancy Box
Code Mirror
Create and delete folder and files in themes and plugins
Upload and download whole files in themes and plugins
Create New Child Theme
And more
Highlights
Advanced functionality and great UI
Quickly minor changes
Nice looking and superior facilities

Finally, a nice plugin you shouldn't miss is Advanced Editor Tools. Likewise other plugins above, it allows you to continue to use the familiar TinyMCE editor for most tasks. Moreover, this plugin gives you full access to all blocks and new features in the block editor.
Provided features:
"Classic Paragraph" block that can be used instead of or together with the standard Paragraph block.
Supports converting of most default blocks to classic paragraphs
More options when inserting lists in the Classic blocks and the classic editor.
Ability to set Font Family and Font Sizes in the Classic blocks and the classic editor.
Highlights:
Effective
Amazing support
Easy to install and use
Wind-up
In conclusion, we have brough for you some information about Adding Custom WordPress Functions With 10 Free Editor Plugins. So, with the help of them, we trust that  you can customize your site easily and quickly. Besides that, don't forget to visit our site and get more Free WordPress Themes here.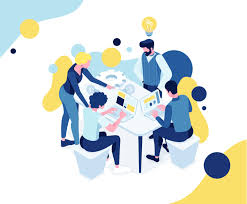 Latest posts by LT Digital Team (Content & Marketing)
(see all)