Creating a professional Joomla Ecommerce website can be an effective way to establish your online presence and generate revenue. Joomla is a popular and powerful content management system that offers a wide range of features and plugins specifically designed for e-commerce websites. Additionally, in times of a pandemic like this, individuals are spending increased amounts of time at home and using the internet. This presents an ideal opportunity for you to create a Joomla Ecommerce website.
However, building an Ecommerce business and selling your product online is not an easy task if you are a beginner. In this blog post, we will discuss the reasons why you should consider creating a professional Joomla Ecommerce website and provide some tips on how to get started easily. Now, let's check them out.
Why should you create a Joomla E-commerce website at this time?
We wholeheartedly believe that the ultimate objective for any business is to maximize product sales. In order to accomplish this, it is crucial for potential customers to have the means to become aware of your brand and the products you offer. However, businesses that exclusively operate physical stores confine themselves and miss out on the opportunity for potential customers to recognize their brand and merchandise.
Due to the dramatic development of technology, customers' shopping behaviour is undergoing changes, leading to the increasing popularity of online shopping. Additionally, the COVID-19 pandemic has compelled people to stay at home, resulting in a complete shift towards online shopping for all their needs. If you fail to initiate your eCommerce business at this moment, you will be overlooking a significant market opportunity.
We would like to inform you of four crucial reasons, out of numerous others, for the necessity of owning your own eCommerce website.
People are spending more money online
According to Digital Commerce 360, American consumers spent $602 billion in 2019, prior to the outbreak of COVID-19. Following the onset of the pandemic, eCommerce sales experienced a significant increase of 49% in the first month. Failing to establish an online presence will result in missing out on a share of these profits.
An eCommerce website is more cost-effective than a storefront
In order to operate a brick-and-mortar store, you need to cover a lot of factors including:
Renting cost
Furniture and decorations
Staff salaries
Maintenance cost
Licensing
and much more
On the other hand, running an online business is significantly more budget-friendly and straightforward to organize and oversee. There are still a few costs to factor in, like web hosting and marketing, but these are minimal compared to operating a physical store.
Going online will help your products reach more people
As technology advancements continue, more and more individuals are opting for online shopping rather than the conventional form. According to a Kenshoo survey, a significant 85% of people rely on Google to explore products and make purchases. If you do not have an eCommerce website, you will miss out on the opportunity for potential customers to discover and access your offerings online. Because the internet allows you to reach customers from around the world and break down geographical barriers.
A huge potential market for mobile users
Targeting mobile users is a crucial aspect of any successful online e-commerce strategy. Mobile devices, such as smartphones and tablets, have become an integral part of people's lives, and leveraging this trend can greatly enhance your chances of reaching and engaging with more customers.
As you can see, mobile devices are popular means to help customers quickly purchase products at the moment instead of having to go to a physical store. Thus, you should take advantage of these huge potential customers to increase sales for your stores.
Things to consider to create a Joomla eCommerce website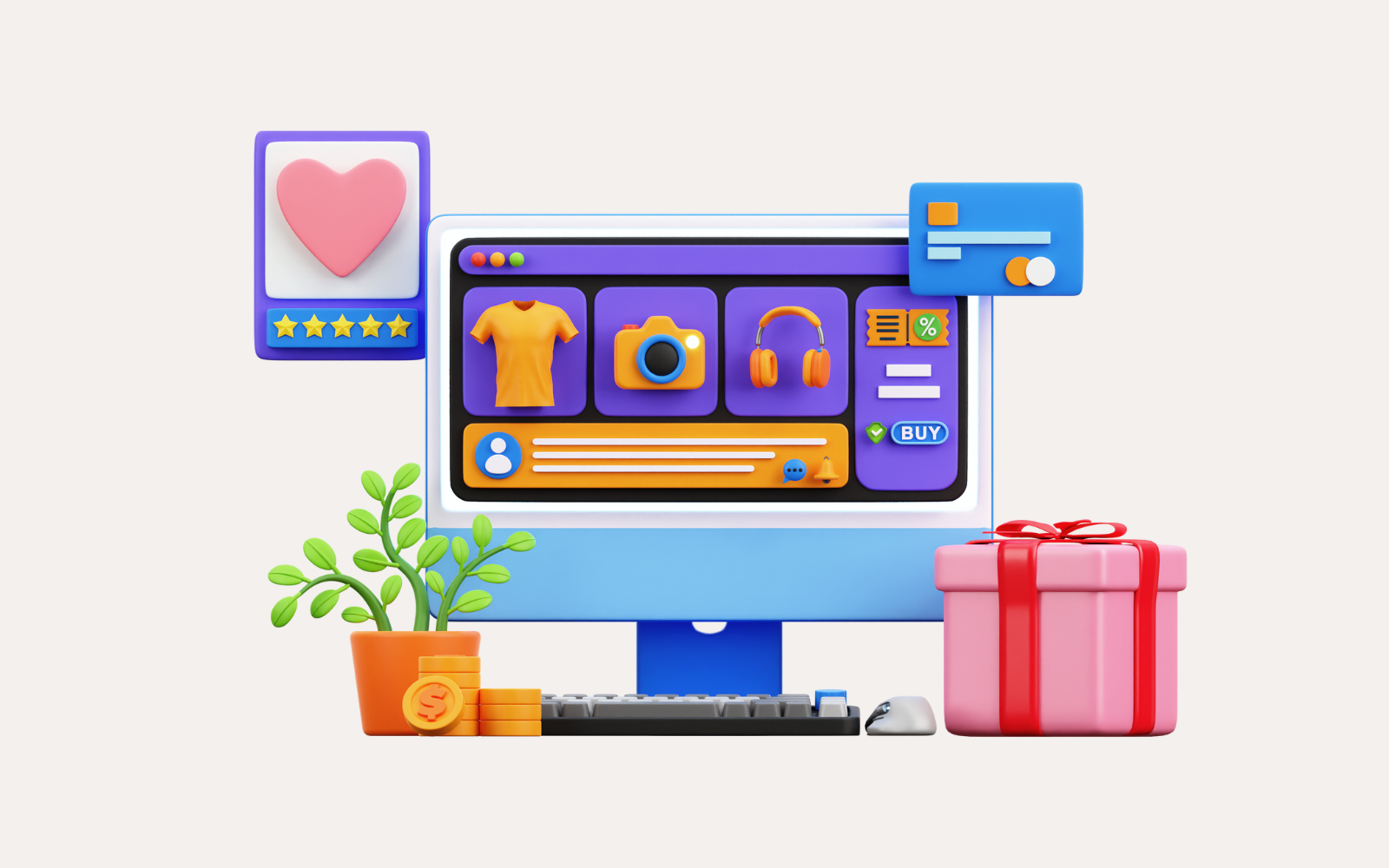 Currently, we have expressed our viewpoint on the significance of having an eCommerce website for your company. Now, let's delve into the considerations you should remember when creating your personal Joomla online store.
In contrast to a typical website or blog, in addition to the necessary web hosting and domain name, it is essential to take into consideration the platforms, tools, and systems required for handling payments, as well as the process of creating and manufacturing your products.
Below, we will demonstrate the 5 essential aspects you must prioritize when developing your eCommerce website.
An SEO plan that runs along
We want to emphasize that SEO is extremely vital for every eCommerce website. It is essential for your products to have a higher ranking than your competitors, and by having a well-presented display, you can ensure that potential customers will discover the products they are looking for in the search engine results pages (SERPs) and opt to visit your online store.
If you implement SEO properly, your strategies for optimizing your eCommerce store will result in a high ranking and effective solutions to users' search queries. By optimizing your eCommerce site, you can attract a constant stream of organic traffic that is more likely to convert into sales, without any cost.
This might indicate that you won't need to allocate a significant amount of your budget towards paid advertising, which can be advantageous for any e-commerce venture.
Here, you can find some helpful suggestions for optimizing your eCommerce website to be more search engine friendly here.
Choosing an optimal web hosting
Before you finalize your domain name, it is important to focus on selecting the right online hosting for your Joomla online store. Since a high-quality hosting provider will ensure fast loading times and high uptime. In addition, it also guarantees the security of sensitive customer data through SSL certificates and regular updates. Another benefit is that web hosting provider comes with a lot of scalability options to help accommodate your business growth without disruption.
In the course of our experience with website development, we have extensively tried out various hosting providers based on the aforementioned standards. After numerous attempts and few notable options, we have identified what we consider to be the top Joomla hosting providers that we confidently endorse.
Inmotion Hosting – well-optimized Joomla hosting
HostGator – lots of freebies
Hostinger – cheapest Joomla hosting so far
InterServer – offers a fixed price point
Namecheap – a powerful Joomla VPS hosting
A2 Hosting – lightning-fast and stable hosting
Selecting a domain name
There are online entrepreneurs who do not prioritize selecting an appropriate domain name for their websites. However, this approach is not advisable if you aim for your business to thrive in the future.
The name of your website signifies your brand identity on the internet, and ideally, it should be identical to your brand name.
In my opinion, it is advisable to choose a domain that contains plenty of relevant keywords. This strategy will enhance your visibility on search engines, leading to a higher influx of visitors to your website and ultimately boosting conversions.
Furthermore, acquiring a brandable domain name will prove to be a valuable asset in the future. It would be unwise to alter your brand's name after having already invested time and effort into implementing your strategy.
There are several factors to take into account when choosing your domain name.
A name that is connected to your brand or product
A short name will make it more memorable
Having a domain name that contains relevant keywords will be advantageous for long-term search engine optimization (SEO) advantage.
Keep it unique
Avoid unwanted characters
Choosing the suitable extension for your business
Your Joomla online store cannot be fully functional without an appropriate shopping cart extension. Having a shopping cart extension that is compatible with your store will assist your customers in expediting their decision-making process.
Here are the top five significant Shopping Cart extensions for your Joomla eCommerce website:
VirtueMart is completely free and is recognized as the original eCommerce extension for Joomla. Despite taking some time to embrace newer technologies, it has gained the admiration of numerous Joomla developers for ten years thanks to its ability to be modified, reliable interface, and exceptional performance. You can visit our blog to check the list of 10 best extensions for Joomla eCommerce website.
HikaShop is a robust and user-friendly e-commerce solution that offers endless opportunities. While it may not have the same range of features as other extensions, its primary advantages lie in its adaptability and user-friendly design.
J2Store is a Joomla eCommerce extension available for free and offers a wide range of features. It enables users to easily customize and modify their website design even without having knowledge of HTML and CSS.
Using J2Store, you have the ability to utilize articles as products, establish various product options, establish tax regulations based on zones, and much more. J2Store allows you to easily set up all the necessary features for your Joomla online store.
The EShop is a dynamic and adaptable Joomla Shopping Cart extension developed by Ossolution. It has been constructed using the Joomla Model View Controller (MVC) framework and offers a plethora of impressive features. Moreover, it is incredibly user-friendly and can be customized with ease.
redSHOP is a Joomla! CMS extension that enables users to create a highly advanced and seamlessly integrated webshop. It serves as the top e-commerce solution, offering a built-in template system that allows for easy customization to meet individual styling preferences.
If you need a more detailed review and to have a better decision on which Joomla shopping cart extension to go for, you can have a go at this blog. We believe that you will find the most appropriate extension for your e-commerce store.
Optimizing your eCommerce site's loading speed
Fast loading speed is essential for all types of websites, including eCommerce ones. If your webpage takes too long to load, you will lose potential customers to competitors who have faster websites. According to Google's study on mobile page speed, the longer it takes for a page to load, the higher the bounce rate will be for that site.
While it may be easier and cost-effective to create a Joomla online store, it still demands initial investment and dedication. Having a carefully planned budget and strategy is crucial for achieving success in your online business.
Ways to make your eCommerce website stand out from the rest
We have discussed the fundamental steps to build your own eCommerce website using Joomla. Now, let's delve into more advanced techniques. We will provide you with valuable insights that can enhance customer interaction and improve your business's growth rate.
Including a landing page to convert your visitors
Landing pages are essential for both websites and marketing efforts because they serve as the initial point of contact between your website and visitors.
The initial step in establishing a positive connection between your business and prospective clients is to convert website visitors into potential leads. This process presents a significant opportunity for business growth and increasing brand recognition.
Choosing templates that suitable for your Joomla online shop
Choosing templates that are suitable for your Joomla online shop is essential for creating a visually appealing, user-friendly, and functional e-commerce website. The right template can greatly influence your customers' experience and overall success.
Additionally, templates designed specifically for e-commerce often come with pre-built features such as product catalogues, shopping carts, and checkout pages. This streamlines the setup process and saves time compared to building these elements from scratch.
Luckily, we have a collection of beautiful e-commerce Joomla templates that is completely suitable for your Joomla online shop. Hence, you can choose the best one to enhance your brand's image and streamline the setup process of your website.
Creating a mobile-friendly layout for your Joomla online store
Nowadays, an increasing number of individuals are opting to shop online using their mobile devices such as phones and tablets. If your online store does not have the capability to adapt to different devices, you will be losing a significant portion of potential customers.
We understand that building a layout that is compatible with mobile devices can be tricky sometimes. However, we use SP page builder, so this will help you simplify the process of creating a mobile-friendly layout.
The bottom line
It is expected that by the time you reach this point, you have gained a clearer comprehension of the essential factors to consider when establishing your own eCommerce enterprise.
We understand that it will require a significant amount of effort, but considering the continuous growth of the eCommerce market, you will realize that all the hard work put into it will be worthwhile once your business achieves long-term success.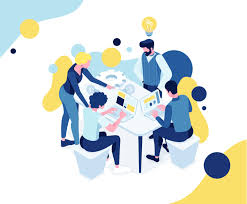 Latest posts by LT Digital Team (Content & Marketing)
(see all)