In today's topic, we will discuss about the best way to the ranking of your website on the google search results. And we collected top best WordPress Optimization Plugin based on much positive feedback of users.
Why should you install WordPress Optimization Plugin?
Website speed is one of the biggest concerns of almost all website developers. If your site loads fast, you can enhance your visitor conversion rate as well as improve the website's ranking effectively. Therefore, finding a plugin to help you speed up your site is a necessary task. Let's choose the best choice from the listing below.
Top Effective WordPress Optimization Plugin

WP-Optimize allows you to clean your database, speed up your site and enable GZIP compression as well. Although this plugin is simple and free, it works really effectively. Thanks to this plugin, you can keep your site run fast and thoroughly optimized. You can also use this plugin to delete all unnessary data that you want.
Provided features:
Removes all unnecessary data
Carries out automatic weekly clean-ups
Automatically trigger a pre-optimized backup
Show database statistics and potential savings
Bulk compression
'Restore Originals' function
Retains a set number of weeks' data during clean-ups
And more
Highlights:
Work like a charm
Awesome
Truly effective

W3 Total Cache is one of the most popular WordPress Optimization Plugin which has more than one million users. This plugin allows you to decrease 0.62s for the loading time of your site. Thanks to it, you can improve the speed of your site by 20.64%. It is also a great tool for you to improve the SEO and user experience of your website.
Provided features:
Accelerated Mobile Pages support
Various security features
Extension framework for customization
Reverse proxy integration
Minification of inline
JavaScript grouping by template
Non-blocking JavaScript embedding
Import post attachments directly
Mobile support
And more
Highlights:
Great cache plugin
Helpful support
A functional choice

WP Fastest Cache plugin helps to reduce your loading time by 0.5 seconds, thanks to it, you can get an improvement of 15.74% in Pingdom and 15.3% in GTmetrix. What's more, You can install this plugin very easily without having to modify the .htacces file.
Provided features:
Preload Cache
Exclude pages and user-agents
Cache Timeout
Cache Timeout for specific pages
Enable/Disable cache option
Delete all cached files
Delete minified CSS and js files
Block cache for specific page
Cloudflare support
SSL support
And more
Highlights:
Great support
Helpful plugin
Amazing and outstanding

WP Super Cache is a wonderful WordPress Speed Optimization Plugin that helps you to reduce the loading time of your website by 0.94s. Thanks to it, you are able to increase the speed by 28.34%. This plugin also enable you to generate static HTML files that are from your dynamic WP blog.
Provided features:
One cached file can be served
Score the same on Google PageSpeed Insights
Decrease load times
Generates static HTML files
Serve cached files in 3 ways
Highlights:
Very fast cache
Good plugin
Perfect

WP Super Minify is a must-have WordPress Optimization Plugin that enables you to speed up the loading time of your website. Moreover, after activating this plugin, you can realize that the source of HTML, CSS as well as inline JavaScript will be compressed. Therefore, your page load speed and google page speed will be improved.
Provided features:
Speed up page loads
Improve google page speed
Highlights:
Effective
Good Plugin
Works perfectly

Here is a great option for you to optimize your site effectively. By using it, you are able to compress, resize and enhance the Google Page Speed. What's more, just through one click, you are able to optimize more than 50 photos and 5MB in size forever. Many other powerful features are also consisted of in this plugin.
Provided features:
Lazy Load
Bulk Smush
Image Resizing
Incorrect Size Image Detection
Multisite Compatible
Process All Your Files
Super Servers
Directory Smush
Automated Optimization
Gutenberg Block Integration
Highlights:

CAOS is an effective WordPress Optimization Plugin that allows you to make your site load faster. In addition, you can have the ability to track always or only when a specific cookie exists. This plugin also enables you to delete script which is from WordPress cron, therefore you are able to insert it in a manual way to your Crontab.
Provided features:
Remove script from wp-cron
Change enqueue order
Force disabling display features functionalities
Anonymize IP addresses
Track logged in Administrators
Capture outbound links
Load the tracking snippet Asynchronous or Default
Highlights:
Incredible
Amazing support
Conclusion
We hope that this collection of top best WordPress Optimization Plugin is essential for you to speed up your site. If you have any questions, don't hesitate to leave a comment below. And if you find it useful, don't forget to share it with your friends!
Moreover, you can refer to free WordPress themes to have a more beautiful design for your websites.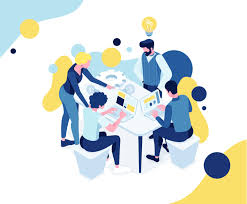 Latest posts by LT Digital Team (Content & Marketing)
(see all)