Are you building a WordPress website? However, you don't have much technical or coding knowledge. So, it's quite hard for you to do some tasks related to EU Cookie Law for your WordPress site. Don't worry about that. Let us show you the list of dominant EU Cookie Law WordPress Plugins. What are you waiting for? All you need to do now is take a look at the following collection.
Which is the best EU Cookie Law WordPress Plugin?
Honestly, it is difficult to find out the perfect tool, because each plugin will have both advantages and disadvantages. Therefore, you can base on the provided features to choose a suitable solution for your site.
Top Nice EU Cookie Law WordPress Plugins

Comply with ever changing cookie consent regulations with the help of Cookie Consent by SECURITI.ai. It helps websites easily meet global compliance requirements, such as GDPR, CCPA, LGPD, ePrivacy and more. SECURITI.ai also helps developers meet privacy compliance with Data Subject Rights, Privacy Policy Management and Universal Consent.
The SECURITI.ai Cookie Consent Plugin ensures every website visitor gets the best experience out of your website by displaying a customized banner and presenting the proper compliance behavior depending on the visitor geolocation. This accompanied with zero-code auto-blocking and rapid deployment makes this one of the best plugins on the market.
 Features:
Periodically scan website for cookies

Turnkey deployment of consent collection

Configurable preference center

Auto blocking of cookies

Consent records and reporting
Highlights:
Easy to use

Lightweight

User friendly support

Fully responsive

Flexible and easily customized

Fast and simple

Full of features

A FREE EU Cookie Law WordPress Plugin which we would like to recommend you to use for your WordPress website. It's the GDPR Cookie Consent plugin by Cookie Law Info, a simple solution for Cookie Law Compliance. It will show a notice with Accept and Reject options. The cookie value will be set to "Null" by default. And admin can add cookie details from the backend. You can use a shortcode to display the list of cookies on your policy page.
Provided Features:
Fully customizable
Easy to use interface
qTranslate support
WPML compatible
Amazingly responsive
Put the cookie bar in either the header or the footer
And more.
Highlights:
Well structured
Simple and effective
User-friendly

Here is a perfect WordPress Plugin which supports DSGVO, PIPEDA, GDPR with conditional Cookie Notice. Thanks to using this plugin, you are able to configure the cookie Notice for your particular region such as the United States, United Kingdom, European Union, and so on.
Provided features:
Cookie Consent and Conditional Cookie Notice
Banner Templates CA/US also include
Proof of Consent
Cookie Banners and Legal Documents conform
Integration with the WP Consent API
Detected Cookie Data
Integrated with WordPress Privacy features
Gutenberg Blocks enabled
And more
Highlights:
Awesome, simple
Powerful
Very comprehensive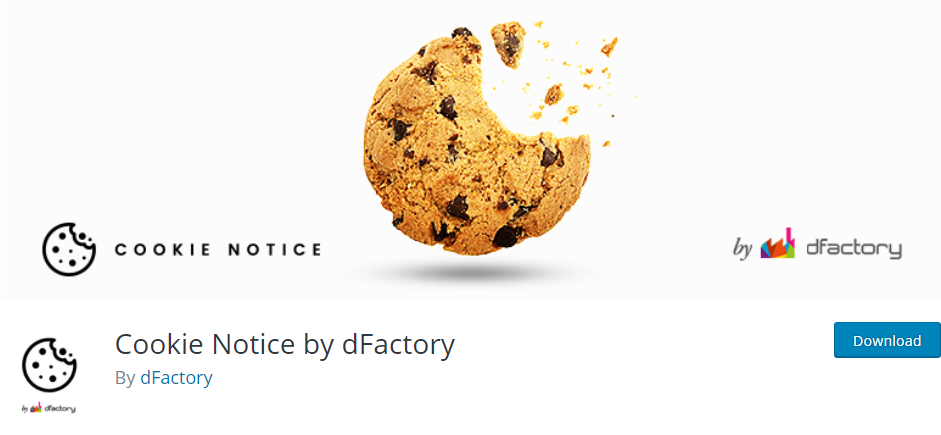 Cookie Notice by factory – one of best EU Cookie Law WordPress Plugins which allows you to inform users that your WordPress website uses cookies and to comply with the EU cookie law regulations. Using this plugin, you can get an option for customizing messages as well as redirect your users to a specific page and get more information.
Main features:
Customize the cookie message
Set cookie expiry
Redirects users to the specified page for more information
Multiple cookie expiry options
Option to accept cookies on scroll
SEO friendly
Link to more info page
And more.
Highlights:
Easy and fast
Works as promised
Outstanding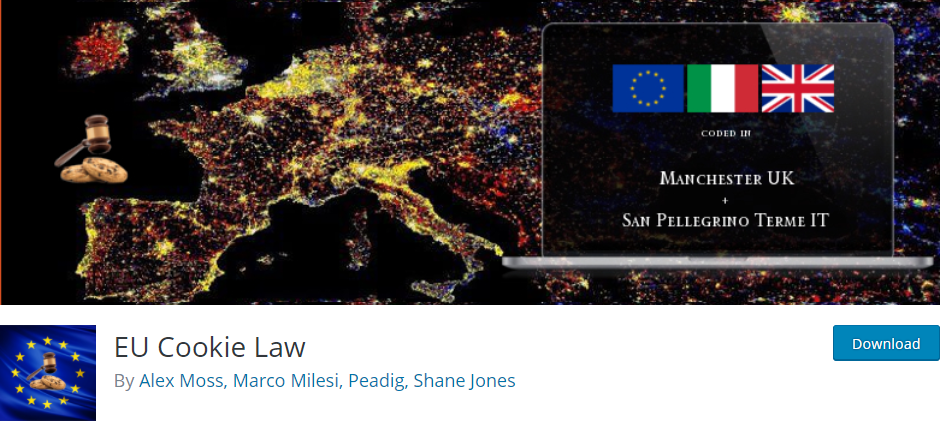 EU Cookie Law is a powerful plugin which allows you to inform users that your WordPress website has cookies, to comply the european cookie law. It allows you to customize the style to fit your website. It also comes with many excellent features.
Remarkable features:
Customizable banner (color, position, strings)
Certified for WPML and compatible with various multilanguage
Fully responsive
Shortcode to show a list of cookies
Consent by Clicking, Scrolling, and Navigation
Certified for WPML
Shortcode to revoke cookie consent
And more
Highlights:
Perfect plugin
Simple and fast
Clean and easy

Cookie Consent – ideal EU Cookie Law WordPress Plugin you should know! This plugin is very easy to use, just install and activate the plugin to automatically add the cookie consent notification bar. If you're using the default settings, it will be got up and running within seconds.
Provided features:
Translation support
Inherits your theme styles where possible
Option to show the notification on the first page only
Choice of dismissal element
Inherits your theme styles where possible
Set the cookie version
Show the notification on the first page only
Highlights:
Simple and Effective
Excellent tool
Simple to use

WF Cookie Consent is also one of the best EU Cookie Law WordPress Plugins that you can add to your WordPress website to inform the users that your website uses cookies. Use this plugin to show how your website complies with the EU Cookie Law.
Provided features:
Display the user a clear message that the site uses cookies
Support multi-language installations
A wide array of settings for controlling the style and contents included
Display how your website complies with the EU Cookie Law
Highlights:
Simple and easy to use
Clever multilingual plugin
Effective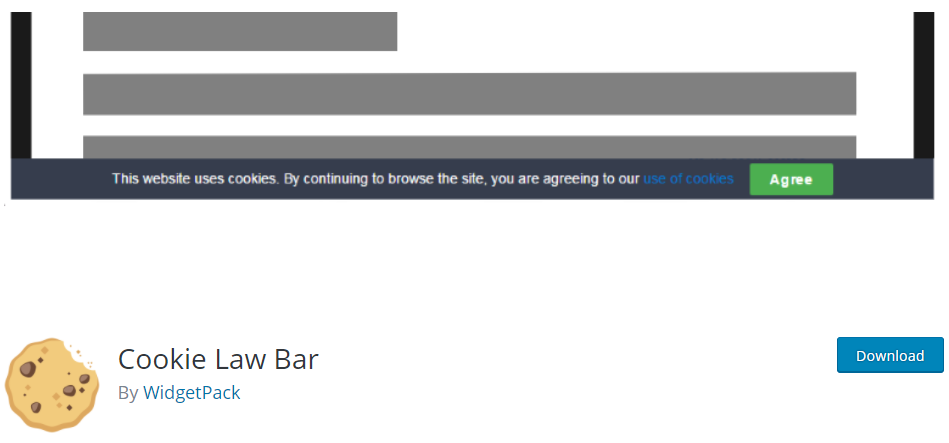 Introducing Cookie Law Bar – a simple EU Cookie law plugin for WordPress that is perfect for the implementation of EU cookie law! It will help you show the visitors that your WordPress website uses cookies. It's totally FREE to download!
Provided features:
Adaptive design
Changeable: position, message, color, button text
Zero load time
Smooth slide bottom or top bar
Highlights:
Simple and lightweight
Works like a charm
Great

GDPR Cookie Compliance gives you the ability to prepare your website for cookie compliance which is relevant to CCPA, PIPEDA, consent notice requirement, and so on. Through this plugin, you can also get a full control over your cookies which are stored on your computers consisiting of ability for users who need to revoke their consent.
Provided features:
Consent expiration settings
Includes link to Privacy Policy page
CDN Base URL supported
Supports all major caching servers and plugins
Available in 11 languages
Simple, beautiful & intuitive user interface
Choose from two unique layouts
Sleek animations to enhance the user experience
And more
Highlights:
Works exactly as described
Perfect
Good support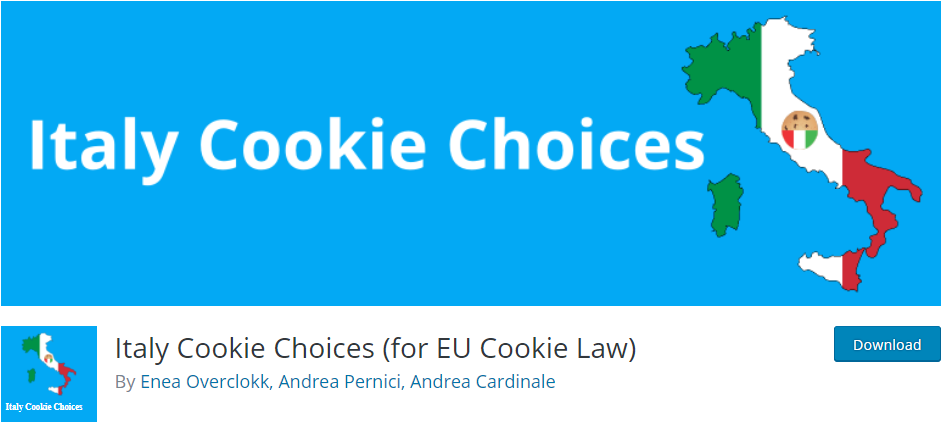 Italy Cookie Choices (for EU Cookie Law) will help you show a notice to the user that your website uses cookies. It allows you to easily comply with the European cookie law. You can display banners in the front-end: three templates, three-position or custom style, or customizable URL and buttons, and more.
Provided features:
Content banner customizable with HTML tags
Show banner in front-end
URL and buttons text customizable
Acceptance on mouse scroll
Block third-party script on the page
Insert custom script to block
Acceptance of the second view
Highlights:
Conclusion
To sum up, we hope that the blog will help you find the best EU Cookie Law WordPress Plugin for your WordPress website! If you have any queries or trouble related to this post, don't hesitate to leave a comment below. And don't forget to share it with your friends if you believe it is useful!
Besides, you can also get a more beautiful and responsive design for your website by taking a look at your list of Free WordPress themes.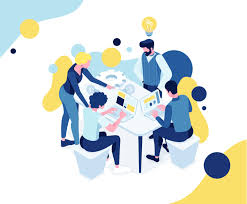 Latest posts by LT Digital Team (Content & Marketing)
(see all)