It's time to create new or re-design your websites to bring it to the next level.
Download 100+ Free Joomla! templates Download 100+ Free WordPress themes
Step 1: Log into your Joomla Dashboard
Step 2: In the top menu, hover over Components and click HikaShop then go to Hikashop Configuration screen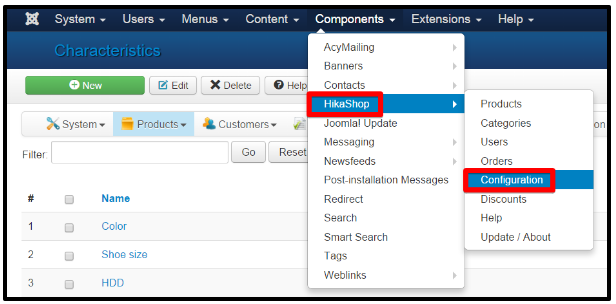 Step 3: Go the Display menu, and click on Filters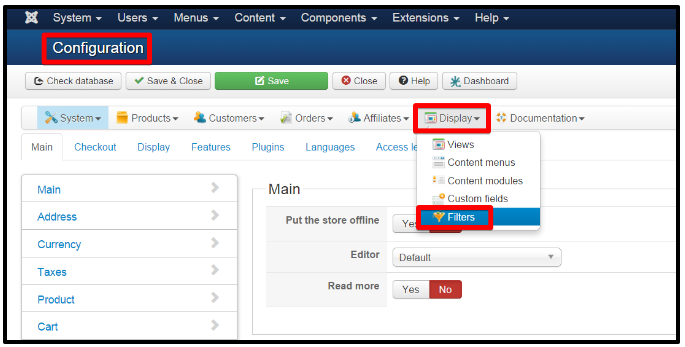 Step 4: Create a new filter, so click on New.

Step 5: Here, you have to do several things:
-Give a name to your new filter.
-Choose your type of filter. Here, you want to choose "radio button".
-Choose to apply your filter on "Characteristics"
-And select your characteristic, here for example: "coloricon".
-Finally, in "Extra information", switch on "yes" the "Submit on click" option
And Save.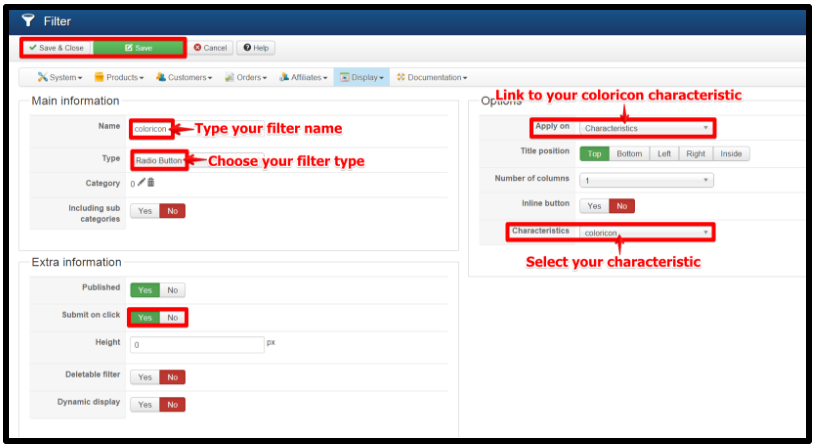 The filter should then appear on the products listing and later, you will be able to edit it, unpublish or delete it.

Right now, on the products listing pages, customers will see all the characteristic color icons and when they will pick a color, the product(s) available with this color (or variants) will be listed.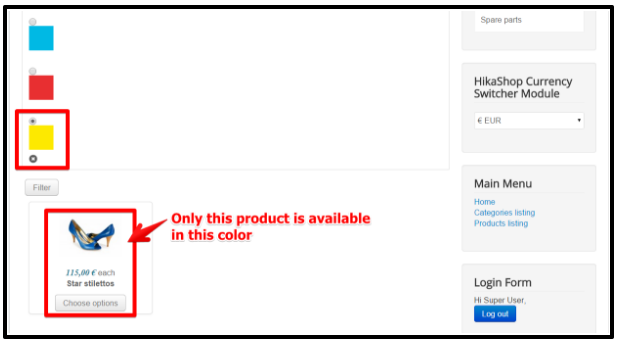 Looking for a free Landing Pages template to start creating your stunning website?
90+ Landing Styles (Onepage) for Joomla! 80+ Landing Styles (Onepage) for WordPress