After configuring your products in VirtueMart, you'll want to look into setting up Payment Methods. Payment Methods are quite literally the methods your customers can use to pay for your products at checkout time. There are several Payment Methods available by default within VirtueMart, and one of them is PayPal. In this tutorial, we'll walk you through the steps for setting up your VirtueMart store to accept PayPal payments.
To configure VirtueMart to accept PayPal payments:
Step 1: Log into your Joomla Admin Dashboard
Step 2: In the top menu, hover over Components and click VirtueMart
Step 3: In the left menu, click Shop and then click Payment Methods
Step 4: In the top right menu, click New.
Step 5: Under the Payment Method Information tab (which will be shown by default), fill in the required fields. We've listed below the values we used: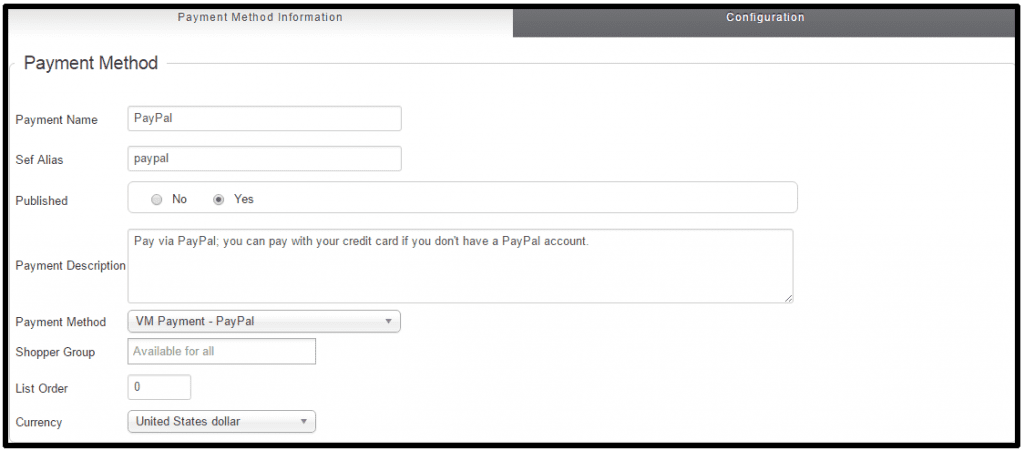 After filling out these details, click the Save button in the top right menu.
Step 6: Click the Configuration tab and fill out the details that are listed under that tab. The changes we made are listed below: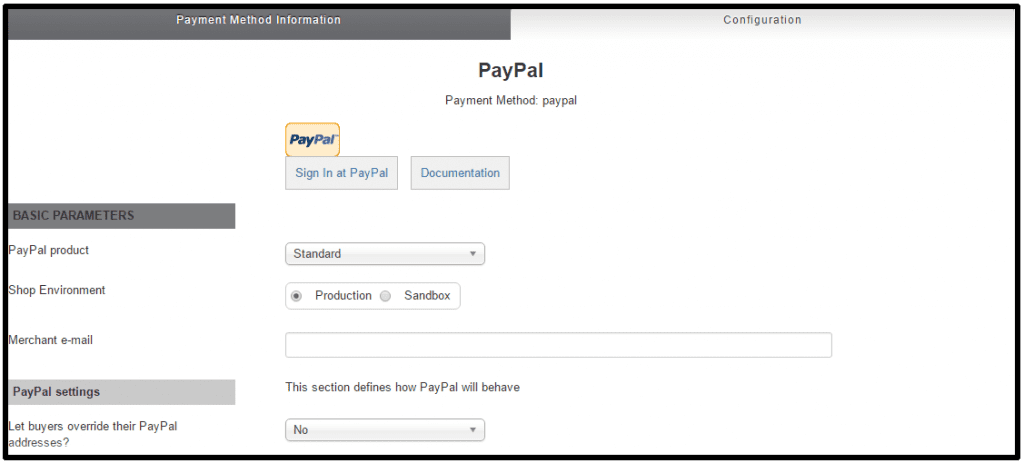 After filling in the details, click Save in the top right menu.
Step 7: When visiting your VirtueMart store and testing the checkout feature, you will now see a PayPal option listed for payment!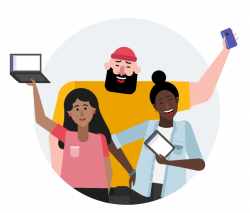 Latest posts by Document Team
(see all)