Hello Joomla fans,
If you are having a problem with Google Font in Helix template settings after updating your site to Joomla version 3.9, which looks like the picture below: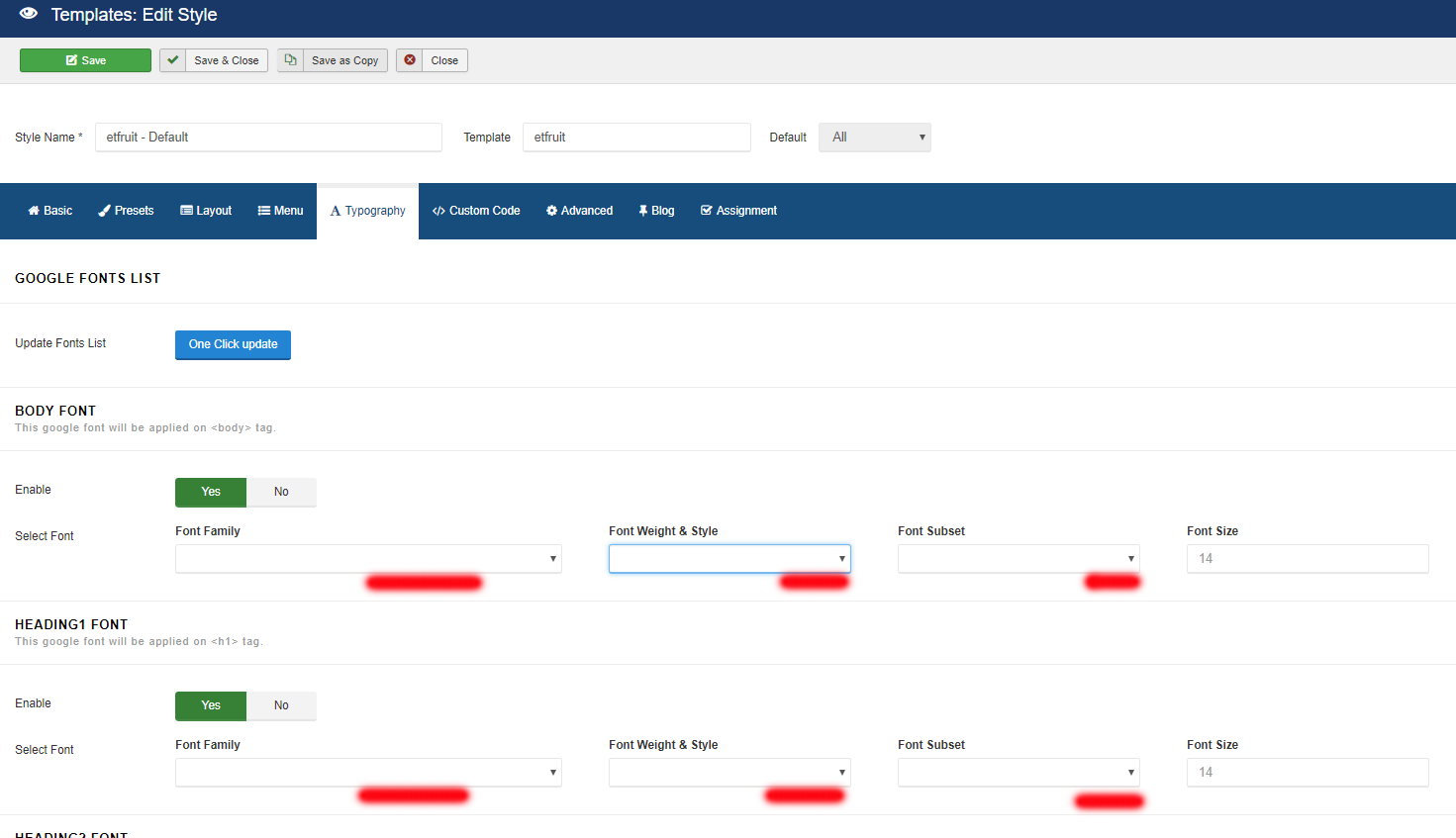 First of all, we need to know that this problem is not because of the version of Joomla 3.9 or Helix since we have checked and realized that all versions of Joomla and Helix lead to this issue, when you click One Click update blue button to update Google Font.
To fix it, please go to the template folder, find folder named "webfont", rename it to "_webfont", or just delete it.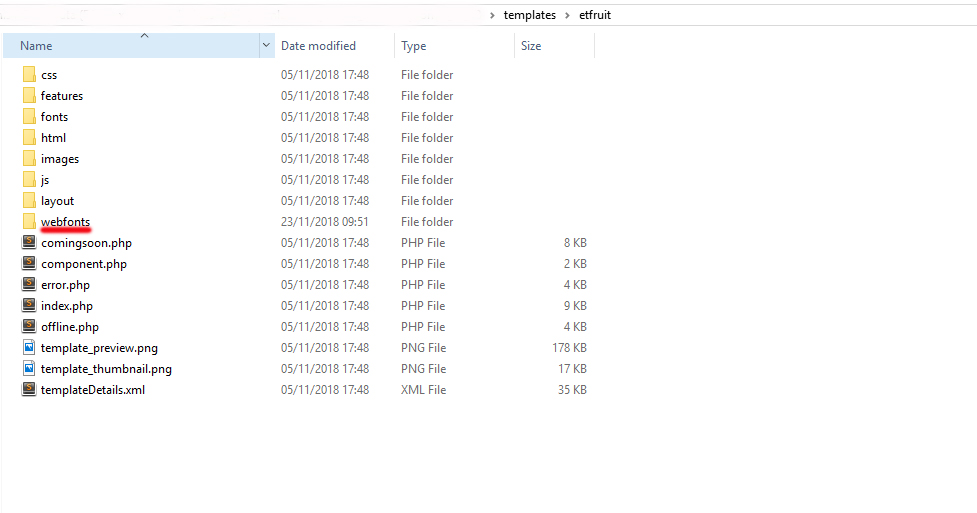 The problem is now solved. However, this solution is just contemporary, we should wait for a new fix update version from Helix, therefore, please notice that, after fixing the problem, you should NOT click One Click update blue button again to avoid the issue happening again.
Thank you so much for reading! If you have any question or relating problem, please feel free to let us know by leaving a comment below, we will reply as soon as possible!
Latest posts by Product Team
(see all)