If you are in two minds to choose between SiteGround vs Bluehost, don't ignore this blog. In today's blog, we will discuss the difference between these two remarkable web hosting services to make it easy for you to choose the best one for your website. Now, let's go over our detailed comparison.
Why do you need a powerful web hosting service for your WordPress site?
It is really important to decide to find out a suitable hosting company that gives you a web hosting space on the server. Because your Web hosting will store all your key documents, databases, files from your website. In addition, hosting servers play a significant role in ensuring your website work anytime, anywhere so that users can access the content on your website.
Whenever users search the domain name in the address bar of the browser, the hosting will automatically transfer all essential files and data from the server to that browser. Moreover, the hosting provider is also responsible for running the server continuously as well as protecting your website from malicious code so that your website is always accessible.
However, which is the best hosting server in the market nowadays? It is sure that you have heard the Siteground hosting. This company has grown and hosted over a million domain names around the world. And Bluehost is another serious competitor of SiteGround. Both hosting servers are quite prevalent and remarkable. But who is the winner in the web hosting industry?
In today's blog, we will compare both hosting servers based on 5 criteria including main features, user interface, speed, customer support, pricing plans. That will help easily make the right decision for your website. Now don't waste your time, let's dive into the following sections.
Siteground Vs Bluehost: Background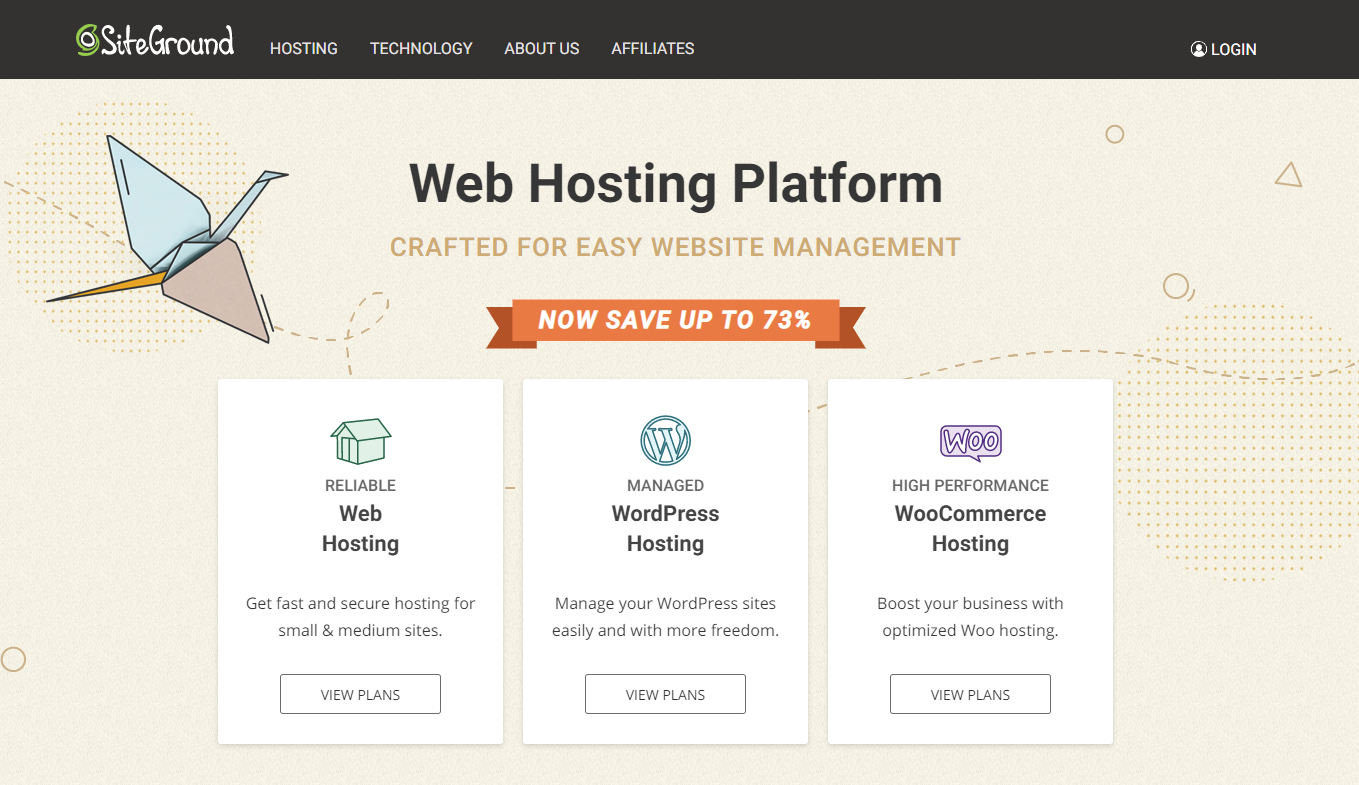 SiteGround was established in 2004 by university students. Until now, it has over 500 employees and hosts more than 2M domain names. Additionally, Siteground has an enthusiastic tech support team that is available 24/7 every day of the year. This web hosting promises to bring your website plenty of benefits.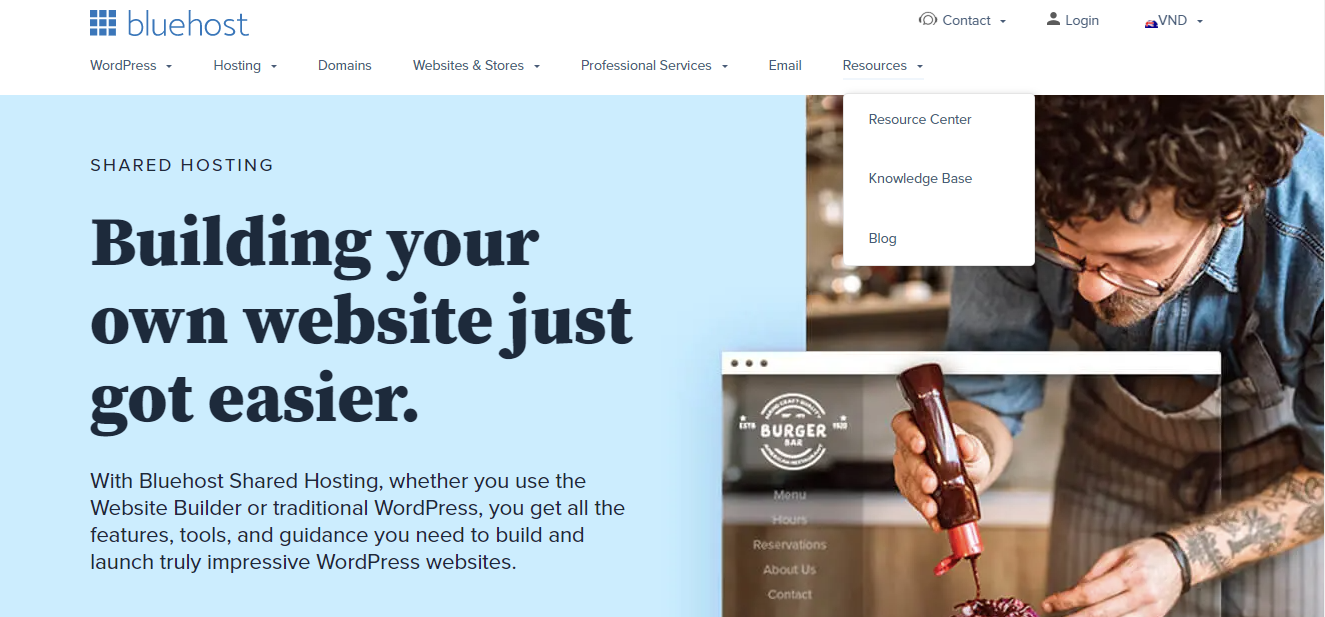 Bluehost was introduced in 2003 in Utah. Currently, Bluehost has had more than 2M websites and 750 employees. This web hosting is part of a lot of corporations Endurance International Group(EIG) which has tons of web hosting providers (such as HostGator or iPage) as well as a colossal market share.
Main features
| | | |
| --- | --- | --- |
|  Hosting features |  SiteGround |  Bluehost |
| Types of hosting services |  Shared web hosting, WordPress hosting, WooCommerce hosting, and cloud hosting |  Shared web hosting, WordPress hosting, WooCommerce hosting, VPS hosting, and Dedicated hosting |
| Free domain name |  No |  Yes(only the first year) |
| Subdomains & Parked Domains |  Yes |  Yes(except for the entry-level plan) |
| Email Accounts |  Yes(unlimited email accounts) |  Yes(limits the entry-level plan (Basic) to 5 email accounts and 100MB of storage |
| Free Cloudflare CDN |  Yes |  Yes |
| Bandwidth limitations |  No |  No |
| Free WordPress Installation | Yes | Yes |
| Free website builder | Yes(have Weebly) | Yes |
| FTP & SFTP accounts | Yes | Yes |
User interface
SiteGround
In general, SiteGround has an easy-going and intuitive interface. You can easily access any of its pages or subpages. In addition, the web hosting is managed through their own visual interface that allows you to customize to adapt it to your demands. Moreover, it comes with a cutting-edge, attractive appearance.
Bluehost
The process of registering the Bluehost is quite challenging for beginners. In addition, their form is also not intuitive and regularly appears additional ads that make users very annoying. Although their backend is an easy-to-use cPanel customized version, we are not pleased with their constant upsell proposal, banners, popups, and sneaky links.
Performance
This is one of the key factors that affect users' experience on your website. Because users will usually leave your website if it takes more than 2 seconds to load.
Let's take a look at a speed comparison table between Siteground vs Bluehost.
| | | |
| --- | --- | --- |
| Test |  SiteGround |  Bluehost |
| Pingdom test 1 (New York) |  0.895 s |  5.02 s |
| Pingdom test 2 (San Jose, CA) | 1.22 s | 5.51 s |
| Pingdom test 3 (Stockholm, Sweden) | 2.10 s | 2.10 s |
| GT Metrix test 1 (Dallas) |  1.5 s |  4.5 s |
| GT Metrix test 2 (London, UK) |  1.6 s |  4.1 s |
| GT Metrix test 3 (Vancouver, Canada) |  1.1 s |  5.1 s |
| Webtest page 1 (Phoenix, AZ) | 2.214 s | 7.501 s |
| Webtest page 2 (Los Angeles, CA) | 1.691 s | 5.274 s |
| Webtest page 3 (Orlando, FL) | 1.653 s | 4.958 s |
As you can see in the table, we tested the speed of both SiteGround vs Bluehost on various performance and speed testing tools. The result shows that SiteGround doesn't make users be disappointed. Siteground's average load time is only 1.3 seconds. Whereas Bluehost takes about 2.3 seconds on average to finish loading your website. Siteground completely overshadows Bluehost in this round.
Customer support
Customer support is also an essential aspect that you need to consider carefully before choosing a hosting provider.
SiteGround
Siteground provides you with excellent support via phone, email, and live chat to help you handle your problems timely. Moreover, SiteGround has over 4,500 up-to-date blogs that help you get the most out of your hosting plan. There are a lot of available tutorial blogs and free eBooks on the site's SiteGround that make it great for beginners.

Bluehost
Regardless of your hosting plan, Bluehost also offers a team of support via live chat, phone, email whenever you need an assistant. Further, Bluehost has a great base of knowledge that can assist you to easily perform the setup, configuration, and troubleshooting steps. However, in our point of view, the customer support of Bluehost is a bit lower than Siteground. Plus, they tend to push up sales which can annoy you.
Pricing plans
Siteground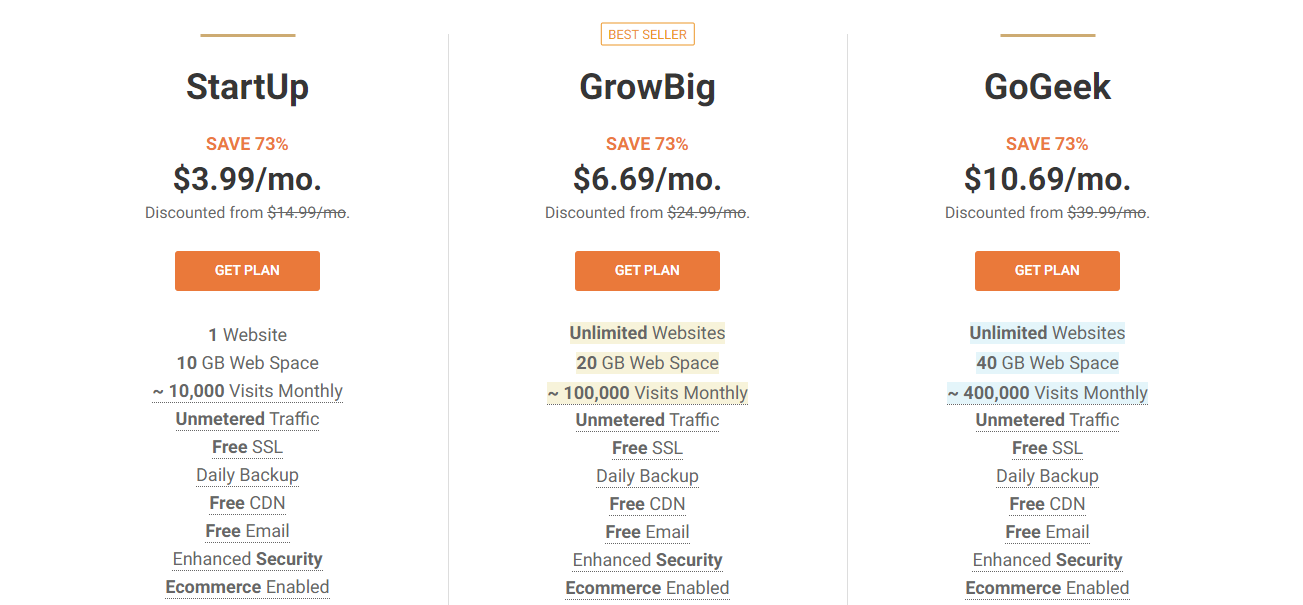 Siteground offers three flexible shared hosting plans including Startup, GrowBig, and GoGeek. The basic plan starts at $3.99 per month. With 10GB storage, 10 thousand visits per month, daily backups, and advanced storage included, the starter plan from SiteGround offers plenty of features for a low price.
StartUp: This package is suitable for users that have a small or medium-sized website and need less than 10 GB of space.
GrowBig: You can purchase this plan if you have large-sized websites. Because it has the ability to store unlimited sites and 20 GB of space. In addition, you can access the staging tool and their on-demand backup system.
GoGeeK: the last plan offers you up to 40 GB of space and permits you to host unlimited sites. Especially, it provides you with excellent performing servers and pre-installed Git repositories.
Bluehost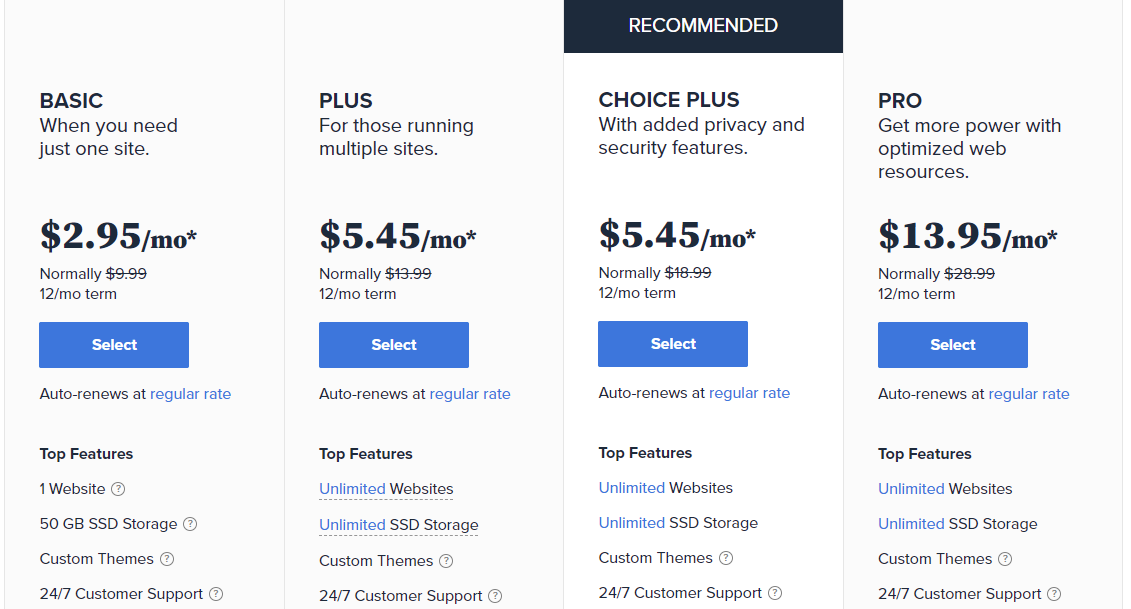 On the other hand, Bluehost only starts at $2.95 per month. The Basic package includes 50GB of storage, unlimited bandwidth, and a free domain name. Besides, Bluehost also uses WordPress as the chosen CMS.
Basic Plan: this is a perfect plan for users who only have a single website and need 50 GB of storage for their projects.
Plus plan: If you are having many websites, this plan is a great idea. Because its storage is unmetered. Besides, it comes with unlimited email accounts.
Choice plus: If you purchase this package, you are able to access all the Plus features, plus free domain privacy and better backup offers (for 1 year)
Pro plan: This package is suitable for those who are seeking higher performances. By using this web hosting, you can host maximum files from 200.000 to 300.000. Further, this plan also has permanent professional backup options.
Pros and cons
Siteground
 Pros
 Cons

High-speed web hosting
Easy and intuitive to use
Excellent support and assistance
Server location: you can choose between servers in America, Asia, Australia, and Europe
Many advanced features: For example, staging, own caching, or Git repositories.
Unlimited traffic
Great Collaborators

It is not the cheapest hosting server in the market
It supports you to migrate your website, however, you will be requested to pay $30
Each SiteGround plan comes with a maximum size for each database of 1 GB
Bluehost
 Pros
 Cons

It is pretty cheaper than other hosting servers
Solid uptime
Generous storage
Unmetered bandwidth

Their system comes with upsell pitches, which get annoying.
Speed is lower than competitors
Bluehost only has a US server, so you only have the option to host your site in the US
Poor backup options
The cheap plans come with many limitations in the sites
SiteGround Vs Bluehost: Who is the winner?
Through the 6 mentioned sections above, we have to admit that SiteGround definitely defeat Bluehost to become the best web hosting. Since its shared hosting plans come with plenty of basic and advanced hosting features as well as higher performance overall. Besides that, SiteGround is also better than Bluehost due to its safety and excellent speed. We highly recommend using SiteGround if you need powerful web hosting with the best performance, friendly support, and a lot of backup options.
In contrast, if you don't have a rich budget and are looking for web hosting that has loads of storage, using Bluehost is a great choice. However, when using this web hosting, you have to be willing to be patient with their support.
And do you prefer using SiteGround rather than using Bluehost? Let's share with us your opinion by leaving a comment below. Hopefully, our blog will give you useful information so that you can choose the suitable web hosting for your website.
Moreover, there are many other excellent options, you visit a collection of WordPress Hosting to check them out. By the way, you can access our free WordPress Themes to discover plenty of professional designs that will help you achieve a successful website.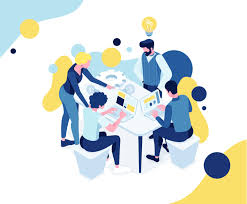 Latest posts by LT Digital Team (Content & Marketing)
(see all)