If you find it difficult to choose between Siteground vs Dreamhost, don't ignore this blog. We will help you find out which is better. What're you looking for? Let's discover right now.
The benefit of using a powerful web hosting
As you know, a Web host is the service of leasing space on a server to store and process your web data on the Internet. The hosting provider will have its own IP and transmission line with high configuration so that your website is always stable and secure. In addition, it also plays a vital role in boosting your page load speed. As a result, faster websites will definitely have better rankings on search engines, lower bounce rates, and higher conversion rates.
However, there is now a wide range of web hosting services in the market. Each web host has its own advantages and disadvantages. And Siteground vs Dreamhost is the two most prevalent web hostings that have gotten a lot of positive feedback for their good quality. But which one is better for your website. In today's blog, we give you an insight comparison based on various aspects to help you make the right decision. Now, let's dig into the following sections.
SiteGround Vs DreamHost: Background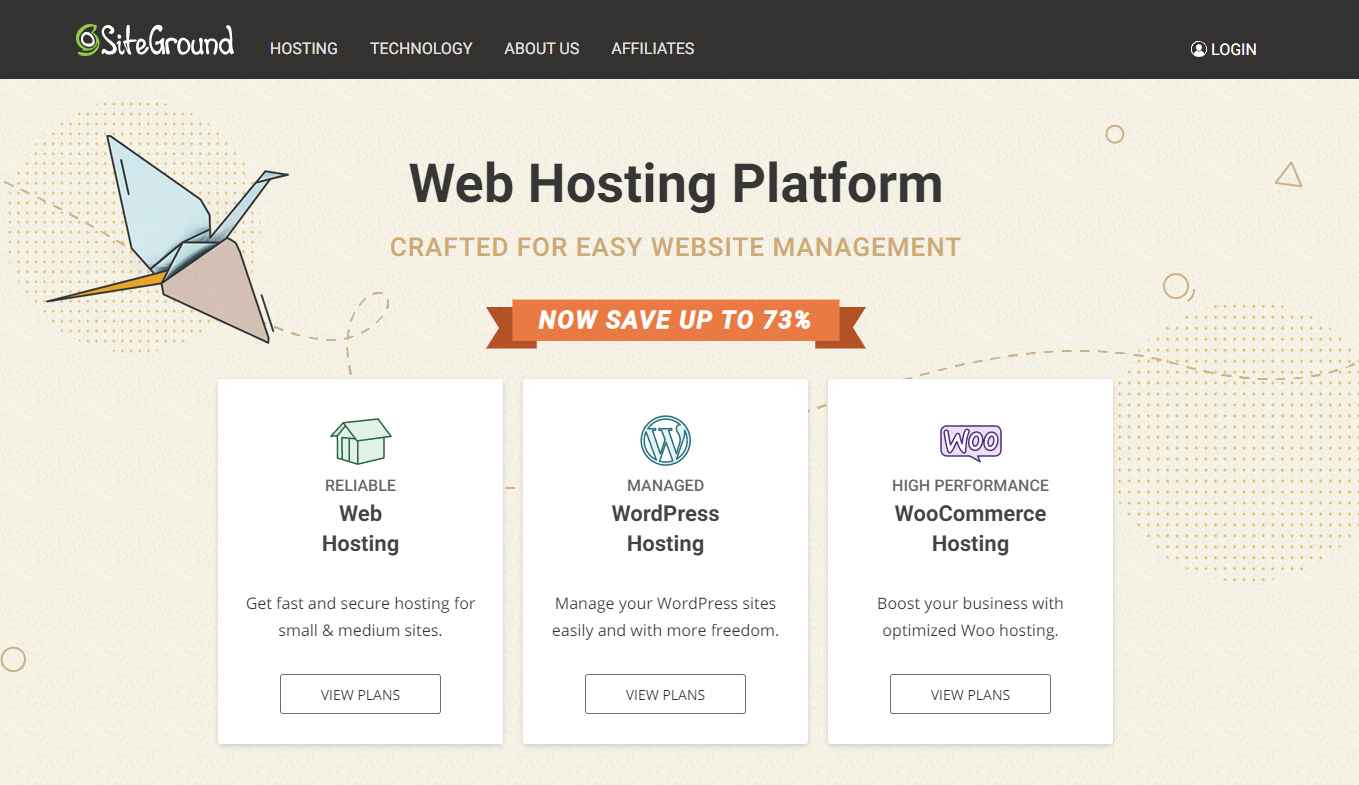 The first web hosting we would like to introduce is Siteground. This is one of the remarkable WordPress web hosting providers launched in 2004 by university students. Until now, this web host has had over 500 employees and 2 million domains.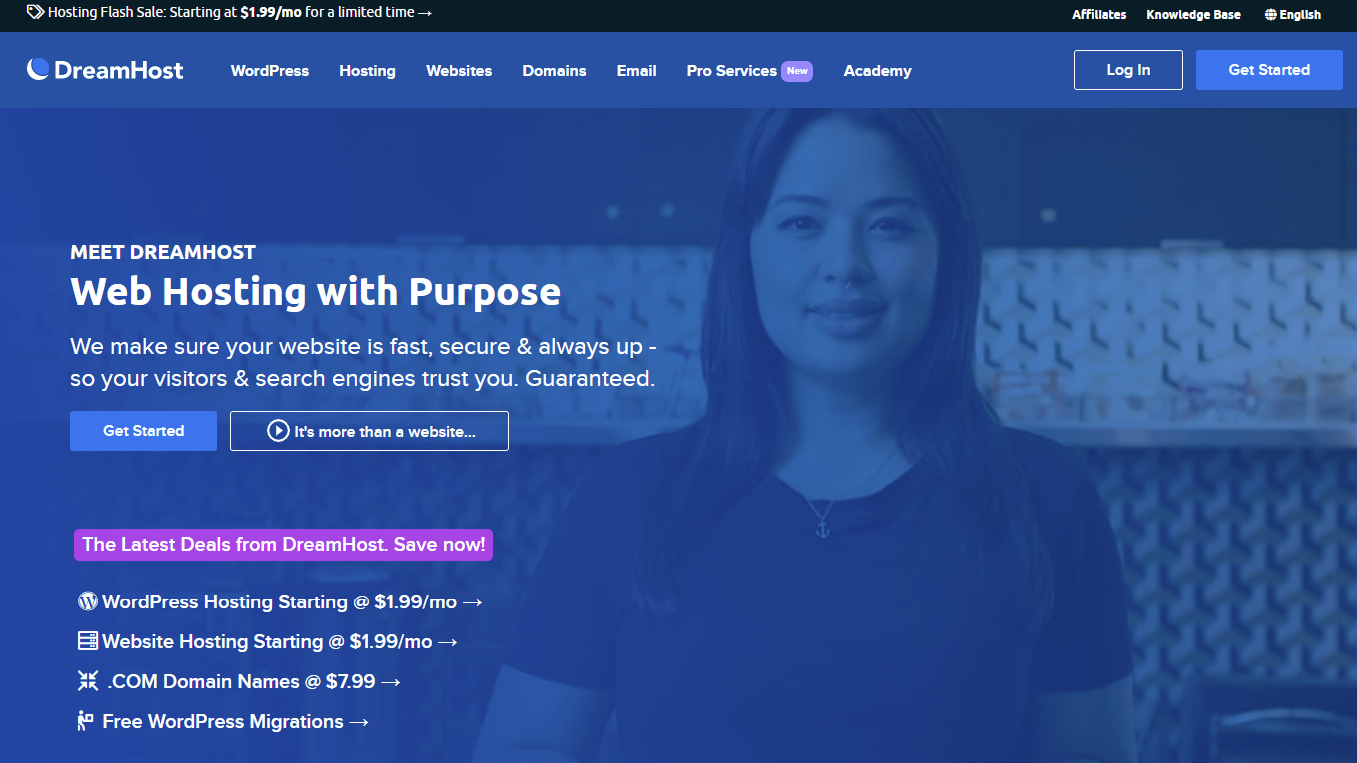 Another significant rival of SiteGround is DreamHost. This web host may not be as prevalent as SiteGround but it is a prestigious website for the majority of developers, designers, and digital marketers. DreamHost was introduced in 1996, it has grown to host more than 1.5 million websites and over 400,000 customers.
Main Features
Both hosting servers offer a wide range of powerful features, each provider also has its own reasonable and flexible packages. However, the key differences between higher plans are advanced caching, numbers of websites, on-demand backups. So we only compare the main features in the basic plan of both providers.
SiteGround
The basic plan of SiteGround comes with the following features:
Free SSL certificate via let's encrypt
Pre-installed WordPress and access to a setup wizard
Automated daily updates
10-40 GB website storage
Free automated backup and restore up to 30days
Integration with the CDN
Built-in static caching
Free PCI compliance that is useful for Ecommerce
WP-CLI pre-installed on all accounts
Unlimited email accounts featuring your site's domain
DreamHost
Likewise, DreamHost also has powerful features in its basic plan including:
Automatic daily updates
Free website migration
Offer up to 50 GB of storage
Pre-installed WordPress
Free SSL
Unlimited email accounts for your domain
Over 200 starter templates
WP-CLI free
PCI compliance
WordPress website builder
Speed and performance
This is one of the vital criteria that directly affect your website ranking, so you can consider it thoughtfully before choosing. Both Siteground and DreamHost are proud of their fast server performance and high availability. Therefore, to find out which hosting provider is faster regarding speed, we will conduct the test from various places on Pingdom tools to help you realize this aspect.
| | | |
| --- | --- | --- |
| Area | SiteGround | DreamHost |
| USA(Seattle) | 1.35s | 0.73s |
| Canada | 1.13s | 0.99s |
| Germany | 0.73s | 2.06s |
| Australia(Sydney) | 2.19s | 1.80s |
As you can see from the result on the table, DreamHost completely has a faster response time and better loading time than SiteGround. Thereby, DreamHost is really a perfect choice to speed up your site effectively and improve SEO Google ranking pages on search results.
Ease of use
SiteGround
In general, the dashboard and back-end of SiteGround are intuitive and easy to navigate. They are specially designed with efficiency in mind. From the custom control panel, you can easily access key tools such as Email, Domain, Statistics. If you are running more than one site, each site will have its own unique admin panel. So, you can control all tasks without effort.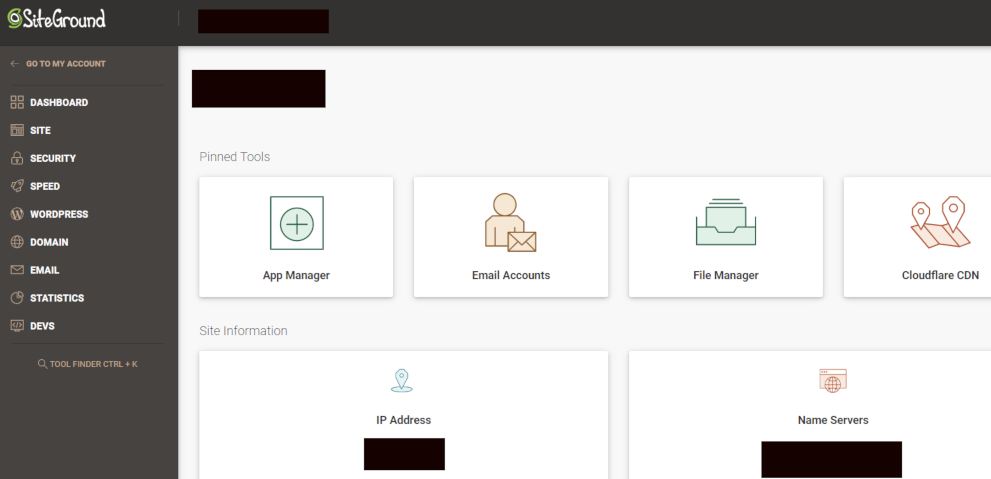 Besides, there are a lot of additional features such as website staging, adding collaborators in your control panel. If you purchase the GoGeek plan, you are able to generate a while-label control panel and add clients to your account. To sum up, you will not spend too much time learning to use this dashboard competently.
DreamHost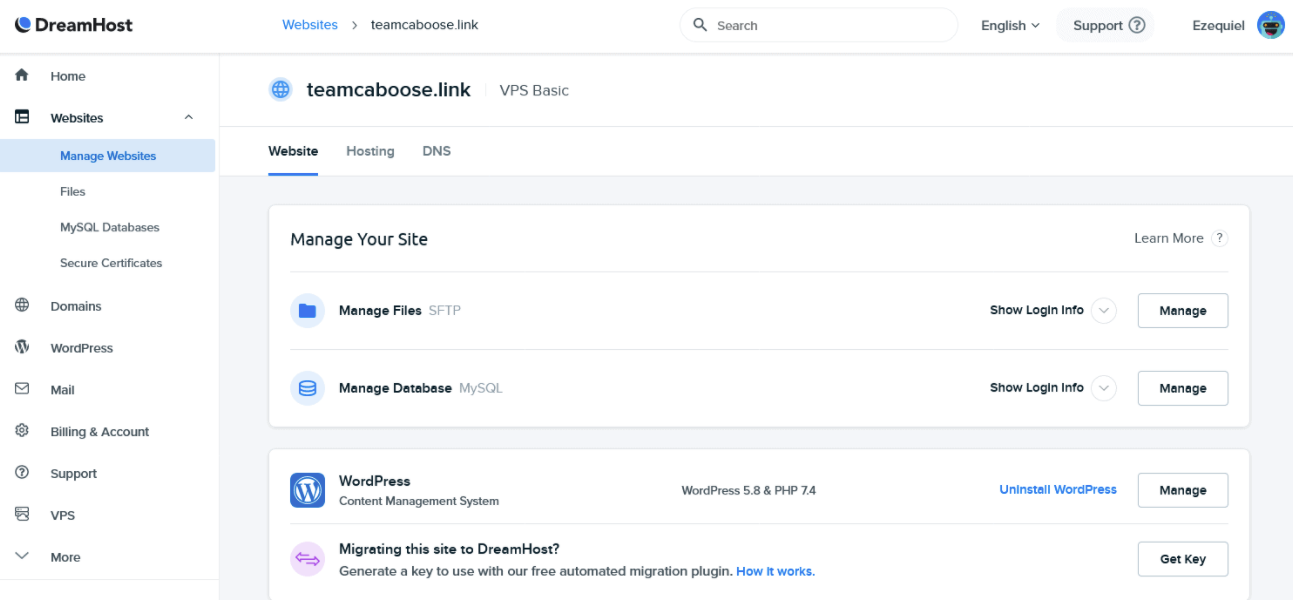 Similarly, Dreamhost also has a simple and easy-to-use interface. This software is designed with navigation trees that keep the dashboard always looking clear with icons. Moreover, you will find it not confusing to find whatever you are looking for. Because all tools are visual in your dashboard including accounting settings, integrations, domains, mail, and much more.
Plus, the process of installing Dreamhost is pretty simple, it takes you a few clicks to install and start managing your website effectively. What's more, the dashboard of Dreamhost has removed unnecessary and complicated additions, so this doesn't make it bewildering for you to choose.
Support and documentation
SiteGround
Siteground provides you with excellent 24/7 customer support via live chat, email, phone. In addition, this hosting provider also has available documentation that assists users in easily implementing all aspects of building a professional website with SiteGround.
DreamHost
In contrast, DreamHost doesn't offer live chat support 24 hours a day, the Chat customer support of DreamHost is only available from 5.30 AM to 10 PM Pacific time. And its phone support is not free. In addition, outside those hours you can use ticket customer support, and however, it is significantly slower.
Pricing plans
SiteGround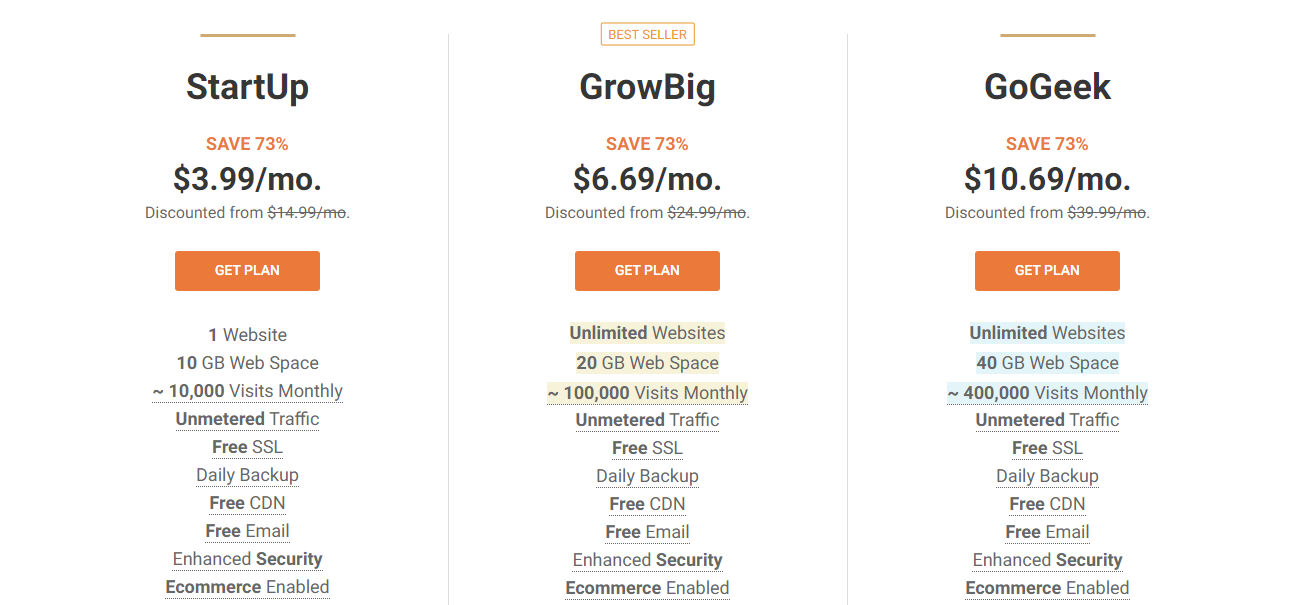 Siteground provides you with three flexible shared hosting plans including Startup, GrowBig, and GoGeek.
StartUp: From $3.99 for each site. This package is suitable for users that have a small or medium-sized website and need less than 10 GB of space.
GrowBig: From $6.69 for unlimited websites. You can purchase this plan if you have large-sized websites. Because it has the ability to store unlimited sites and 20 GB of space. Plus, you can use the staging tool and their on-demand backup system.
GoGeeK: the last plan supplies you up to 40 GB of space and permits you to host unlimited sites. Especially, it offers you great performing servers and pre-installed Git repositories.
DreamHost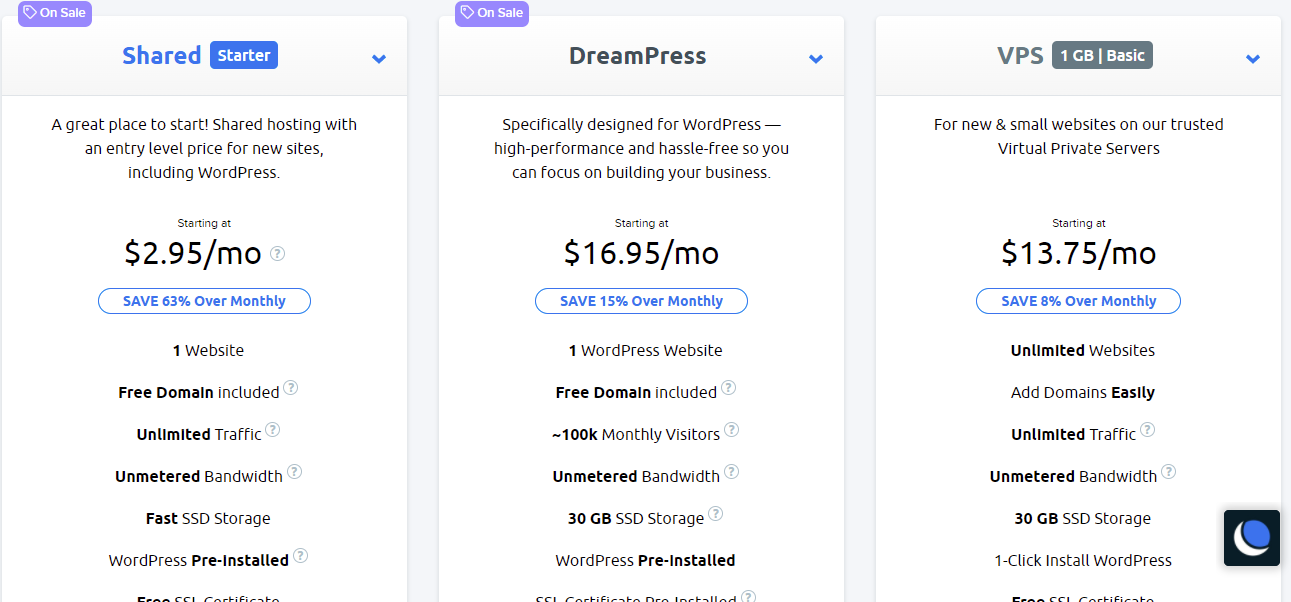 While the basic plan of Dreamhost only starts at $2.95/month. It also comes with three shared hosting plans for you to choose from:
Shared Starter: From $2.95/month for one website and 50 GB of storage.
DreamPress: From $16.95/month for one WordPress site and 30 GB SSD Storage. This package is great for online stores.
VPS: From $13.75/month, this is a high-performance hosting if you have professional technical skills.
The similarity of the three plans is that you will get a free domain and its privacy, SSL, content delivery network, and daily backups. One of the outstanding advantages is that DreamHost has a 97-day money-back guarantee, so it can beat all its competitors in terms of refund policy.
Pros and cons
SiteGround
Pros
Cons

High-speed web hosting
Easy and intuitive to use
Excellent customer support and assistance
Server location: you can choose between servers in America, Asia, Australia, and Europe
Many advanced features: For example, staging, own caching, or Git repositories.
Unlimited traffic
Great Collaborators
Automated daily backup

More expensive than other hosting servers in the market
It supports you to migrate your website, however, you will be requested to pay $30
Each SiteGround plan comes with a maximum size for each database of 1 GB
DreamHost
Pros
Cons

Unlimited Bandwidth
Unlimited MySQL databases
Unlimited Subdomains
Easy to use
Unlimited Data Storage
Host Unlimited Sites
100% Uptime Guarantee
Livechat is available
97 Day Money Back Guarantee
Remixer Website Builder

Premium plans require additional costs
Many features in the Dreamhost Dashboard cost extra
Live chat is not 24/7
Malware removal tool is paid
SiteGround Vs DreamHost: Final Results
Siteground vs Dreamhost are often compared since both offer similar services. The majority of users are pleased with their features and offers but SiteGround comes with a lot of reliable services, more advanced features such as an in-house WordPress caching and optimization plugins, a website staging tool. Especially, Siteground has the best technical support team so that clients can contact them whenever they need support.
On the other hand, DreamHost has the best performance tests, it reaches the best site speed so it's worth the money pay. Even if you are running a heavyweight theme or building a complicated website, your site will absolutely load smoothly and fast with DreamHost. Moreover, DreamHost's packages have a reasonable price, it will be easy for you to choose if you have a limited budget.
To sum up, if you don't mind spending a lot of money owning a valuable hosting provider, we highly recommend using SiteGround for your website. Plus, SiteGround also has a 30-day money-back guarantee for all shared hosting plans and 14 days money-back guarantee for cloud hosting plans. So, you can feel peace of mind to experience their services.
And what is your point of view? Are you interested in using SiteGround or DreamHost? Let's share your opinion by leaving a comment below. You may want to check our Siteground vs Bluehost comparison to get a more useful article.
Moreover, don't ignore a collection of stunning, well-designed, SEO-friendly free WordPress Themes and templates on our website.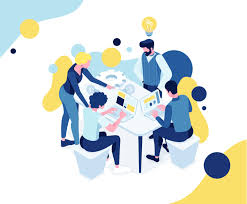 Latest posts by LT Digital Team (Content & Marketing)
(see all)