Honestly, every day, you have to download many files. It is hard for you to control as well as manage them efficiently. For this reason, we offered the top WordPress Download Manager Plugin to help you handle your files clearly.
The importance of utilizing WordPress Manager Plugin for your site
Download manager plugin always plays an important role in any website. Thanks to this, you can control and track your file downloads easily as well as arrange them in a clear way so that you can find out the files that you want easier the next time.
Top Nice WordPress Manager Plugin

Here is a great WordPress Download Manager Plugin that enables you to control and track the download files of your WordPress site. In addition, you can also manage the download speed and your file access via putting the limitation on block bots, download count per user r spammers.
Provided features:
Google Drive support to store your files
DropBox support to store your files
Control who can access to download
Custom download link icon
File type icon support
Full-Featured User Dashboard
Custom oEmbed template
Responsive DataTable support
Searching and Sorting Option
Custom link label
Download speed control
CAPTCHA protection
Highlights:
Awesome plugin
Fantastic
Powerful and lots of features

CM Download Manager provides you an ability to upload. control, support and track your files or documents in a directory listing structure. Moreover, using this plugin, you can also arrange the content in a directory listing structure so that other vistitor are able to comment and use it directly.
Provided features:
Includes download categories.
Administrators can manage downloads.
Built-in support forum for each download.
A template can be customized in several ways
Receive email notifications
Image preview for each download.
Filter downloads with an internal search engine.
Define the types of file extensions supported.
Track his or her downloads from their user profile.
Highlights:
Really useful plugin
Nice work
Feature-rich

Lana Downloads Manager is a simple but powerful Download Manager Plugin WordPress that gives you an ability to manage the remote files as well as local files effectively. Besides, this plugin also consists of a counter system and log system.
Provided features:
Manage local files
Manage remote files
Counter system
Log system
Highlights:
Simple and functional
Perfect

This plugin enables you to insert a few particular additions into the WPDR base plugin. Moreover, Simple Download Manager for WP Document Revisions offers you a new and automatic tool with a custom post type solution in order to replace the old and unsupported download counter one.
Provided features:
Simple, basic download counter
Use "Downloads" wording
2 additional taxonomies
3 additional Widgets:
Own plugin settings page.
Help tabs included.
Fully internationalized!
Highlights:
Work great
Nicely done
Great plugin

Here is a list of blocks that you can use for many download manager features. Thanks to this, you can embed list or package into your page or post. What's more, you can also use this plugin to display the list of a chosen download manager in the UI blocks with various styles.
Provided features:
A block to show a download/file/package
Query download managers items
A block to list downloads
Shows selected download manager categories
Add sign up form with custom signup role selection option

This Download Manager Plugin WordPress enables you to upload, edit, control as well as delete your download files effectively. Moreover, it also enables you to add the download links into your pages and posts. You can also log in the download as well as sell the download easily.
Provided features:
Add, edit and remove downloads
Sell your downloads
100% Gutenberg compatible
Quick-add panel
Add multiple file versions
Define alternative links
Categorize, tag, or add other meta
Display download links on the frontend
And more
Highlights:
Nice
Simple and useful
Work perfect

Simple Download Monitor enables you to control and monitor your digital download as well as your files and documents effectively. Moreover, using this plugin, you can track and manage your file download count in a real-time. It also provides you an ability to display an ajax file tree browser, thanks to this, your users can browse all your download files.
Provided features:
Rich text editor
Display a download now button
Show trackable download now buttons
Create a direct download link for a file
Download counter for each file
Set a download count offset for each file
Track IP addresses
Track date and time of each file downloads
Option to setup secure downloads for your files
Highlights:
wonderful plugin and support
Simple to use
Hot plugin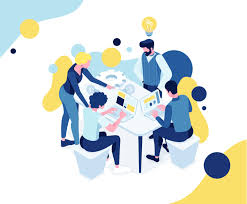 Latest posts by LT Digital Team (Content & Marketing)
(see all)