Are you struggling to choose between UsersWP vs Ultimate Member? This article will provide you the differences and reviews in-depth to help you easily make the right choice.
Why should you use WordPress User Registration Plugin for your site?
Although WordPress gives you a built-in functionality to help you monitor and manage user registrations manually. However, there are some restrictions, so it will not bring the users the best experience on your website. Fortunately, web developers have designed a lot of WordPress users registration plugins so that you can create custom registration forms, assign user roles, generate stunning registration pages, and much more.
In addition, these plugins have the ability to prevent your website from spam accounts by offering Captcha or admin approval of new users.
What more's, they offer a wide range of features to boost your marketing strategies. For example, you can give discounts, bonuses, and offers, etc… to the registered users,
That being said, WordPress User Registration Plugin plays an important role in your website. Nevertheless, choosing the best plugin from countless ones on the internet is not an easy task. Therefore, in today's article, we picked out the two most prominent plugins to compare. They are UsersWP vs Ultimate Member.
Both plugins provide you a wide array of features and functionality. But we are sure that you have not realized the differences between these plugins. For this reason, we will compare UsersWP vs Ultimate Member based on 3 aspects including main features, user interface, and price. Now let's dive into the following section.
UsersWP vs Ultimate Member: Overview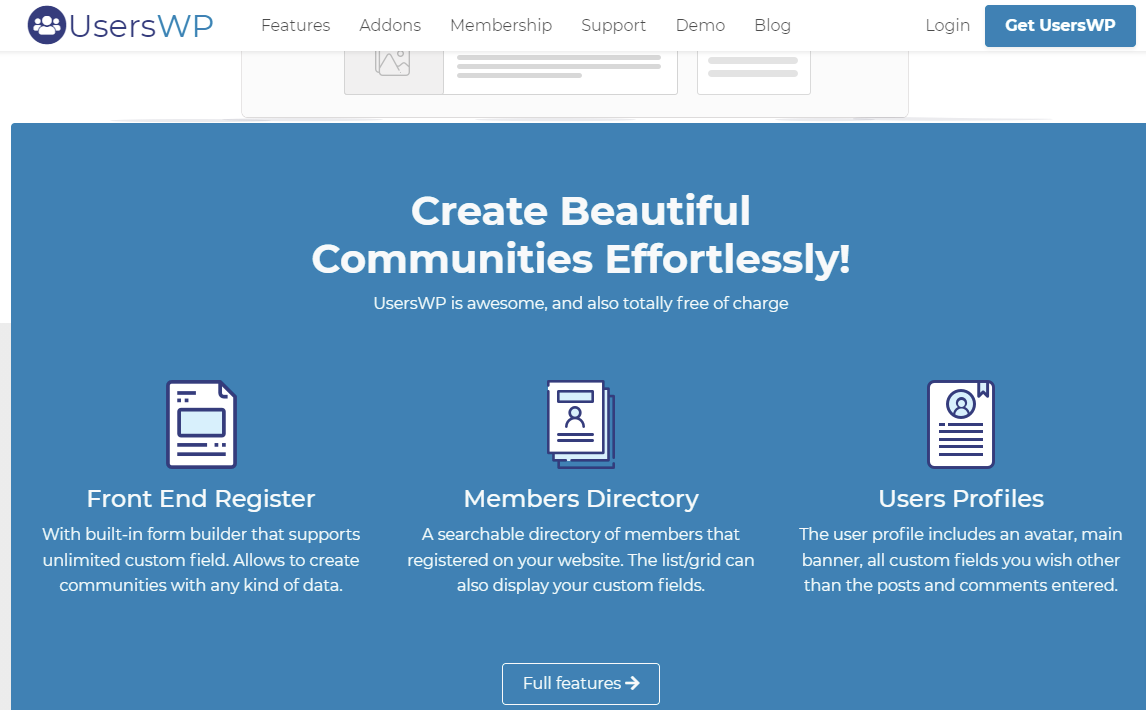 The first amazing plugin we would like to introduce is UsersWP. This plugin has recorded over 10.000 Active installations on WordPress. It comes with a drag and drop form builder, so you easily include any custom fields for your users' profiles. UsersWP is considered the simplest solution to help you manage users on WordPress.
Moreover, this plugin is extremely easy to use and customize, so you can customize the appearance of both the Users Directory and the User Profile templates by using page builder. With the support of a built-in form builder, you can generate users' profiles includes an avatar, main banner, and much more.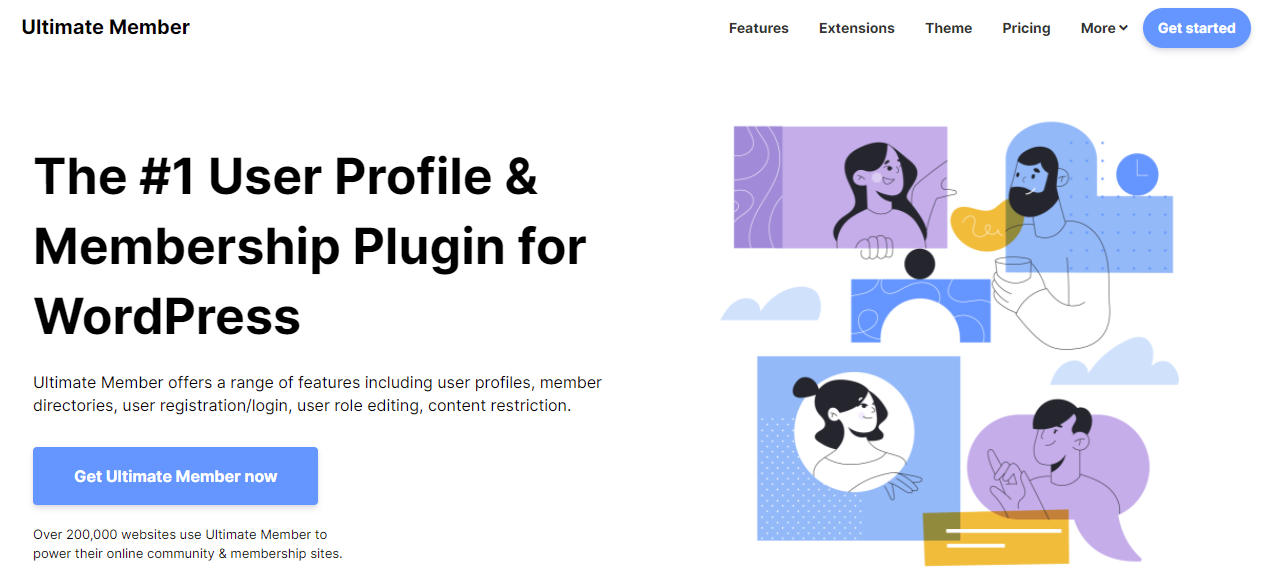 Another serious opponent of the UsersWP is Ultimate Member. This is one of the most popular user registration plugins that help you both generate customize registration forms and allows users to manage their profiles from the front end of your site. In order to create your custom registration form, you just use a drag and drop feature. Thanks to that, you can easily add custom fields according to your requirements.
Moreover, you have the ability to assign people who use the form to a specific WordPress role. And then, you can add your form to any position on your site by using shortcode. When upgrading to the premium version, it offers you some social networking types features.
Main features
| | | |
| --- | --- | --- |
|  Features |  UsersWP |  Ultimate Member |
|  User registration |  .  ✔️ |  ✔️ |
|  User profile |  ✔️ |  ✔️ |
|  Members directory |  ✔️ |  ✔️ |
|  User login |  ✔️ |  ✔️ |
|  Access control |  ❌. | ✔️ |
|  User account |  ✔️ | ✔️ |
|  Email |  ❌. |  ✔️ |
| Nav Menu Visibility | ❌. | ✔️ |
| Social login (free add-on) | ✔️ | ❌. |
| Recaptcha (free add-on) | ✔️ | ✔️ |
| JobsboardWP (free extension) | ❌ | ✔️ |
| ForumWP(free extension) | ❌ | ✔️ |
In general, both plugins offer plenty of necessary features to help you can easily create multiple user forms as well as manage users effectively. However, as you can see on the table, Ultimate Member seems to offer diverse features and functionality compared to the UsersWP.
For example, Ultimate Member provides the Access Control feature. This function allows you to restrict the users to access your site both globally and on a per/page post basis. While the UsersWP doesn't offer any such a feature.
In addition, the Ultimate Member offers some unique features such as email, JobsboardWP, ForumWP. For each email, this plugin provides customizable email templates that can be sent to users after happening a certain event or trigger. Besides that, it offers extra flexibility by enabling you to activate or deactivate each email type from being sent to the users.
User interface
UsersWP
After installing and activating the plugin, you switcher to UsersWP>Form Builder. At here, it offers 3 three tabs including Account, Register, and various profiles tabs, so you can easily create multiple forms by using the drag and drop form builder. You can optionally choose from a lot of fields to add to your forms. Moreover, it offers you a wide range of customization options for each selected field.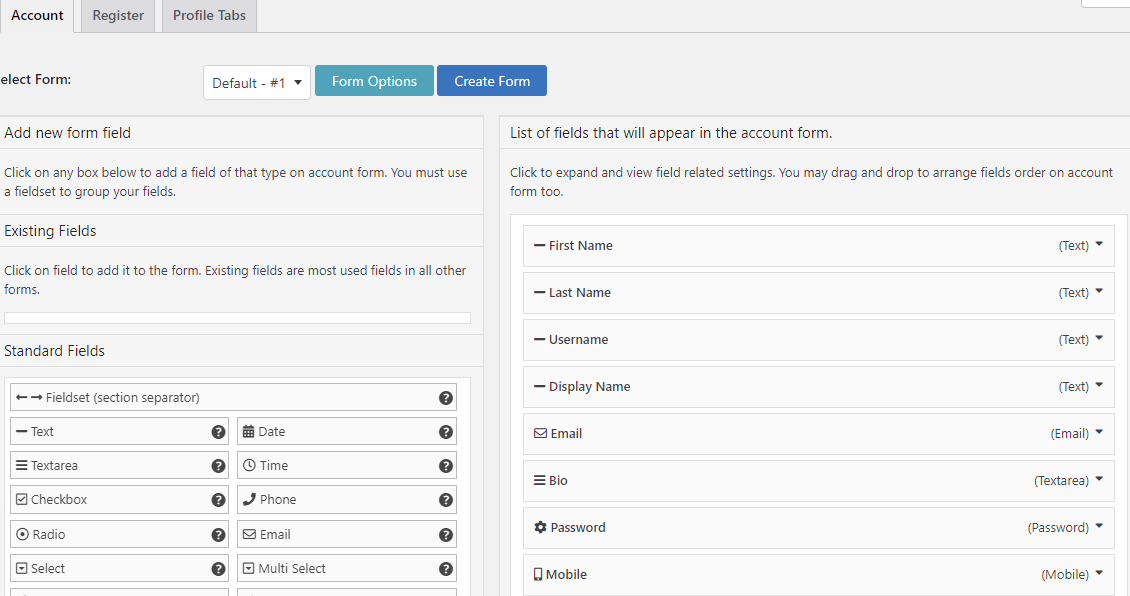 Form builder in UsersWP
By default, the user profile on the frontend will display the profile picture, a cover image, and different profile tabs, In addition, the plugin allows you to add custom content and custom fields to tabs. Moreover, if you want to hide them, this plugin completely allows you to do that.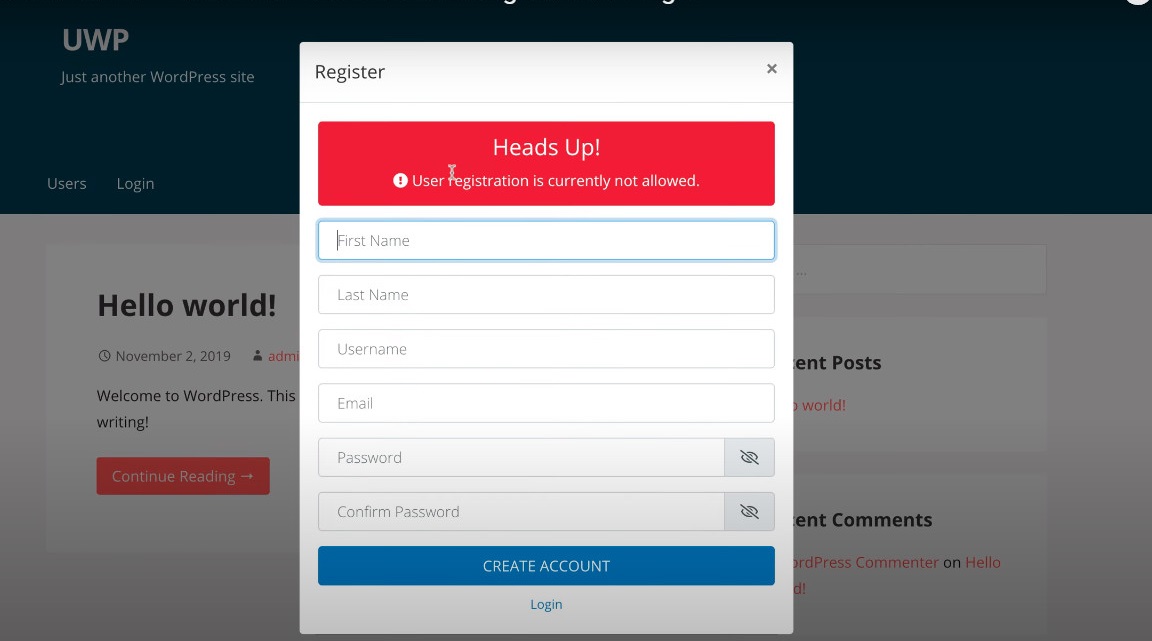 Ultimate Member
Overall, it is easy for you to understand the Ultimate Member in terms of the user interface. Because each section in this plugin's page is separately laid out.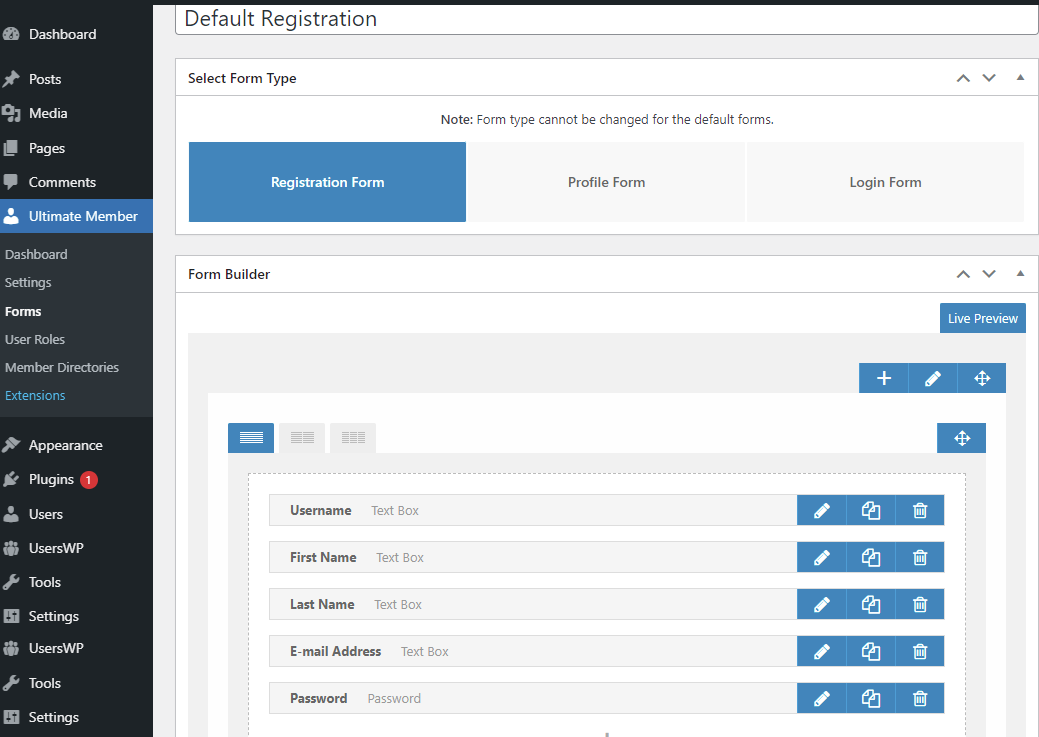 However, the form builder of this plugin is not easy compared to other WordPress user registration plugins. You need to create the form in sections first and then add form fields for each section.
One of the special things is that this plugin brings you a learning curve, but we have to admit that the end users' front ent profile management organization is clear and smooth.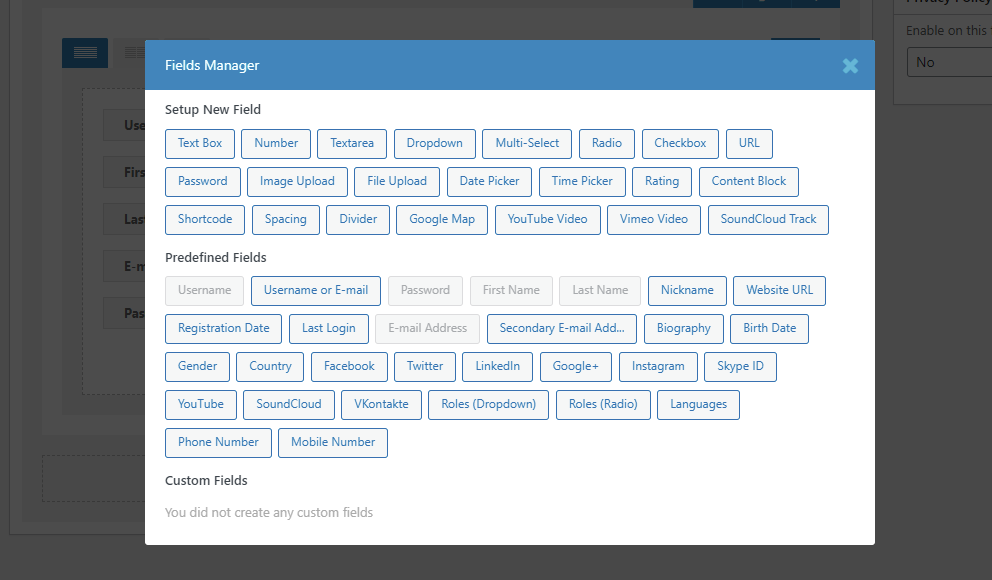 In addition, it allows you to see the live form preview before publishing.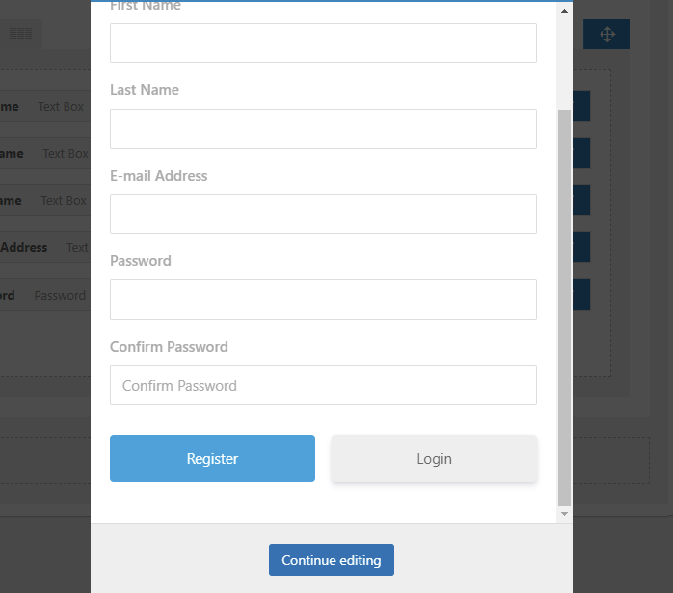 Form builder in Ultimate Member
Pricing plans
UsersWP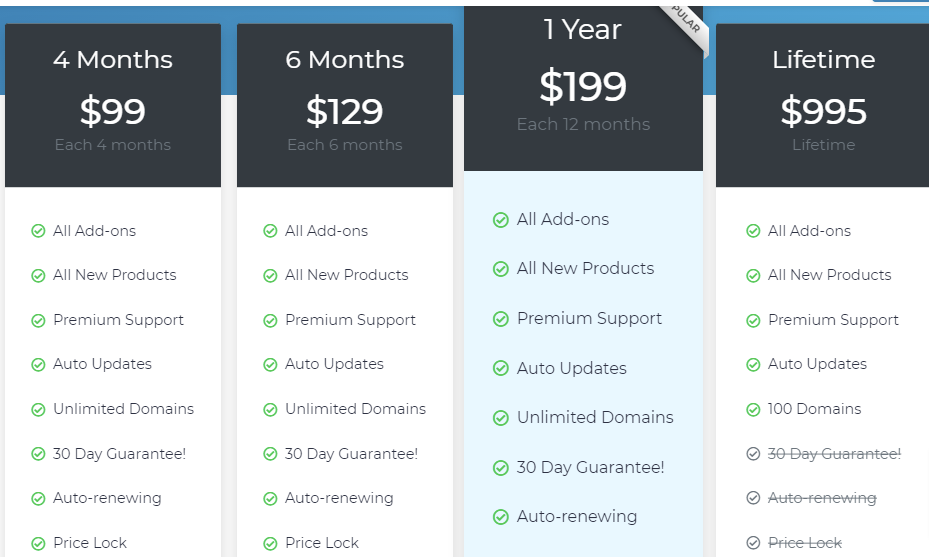 Besides the free version, the user will have a chance to experience this amazing plugin before upgrading to the paid version. This plugin also offers 4 flexible membership packages including 4 months, 6 months, 1 year, and lifetime. As you can see on the screenshot image above, the paid version starts at $99 every 4 months. If you are running multiple sites, we highly recommend using a 1-year membership package because it includes all addons you need.
Ultimate Member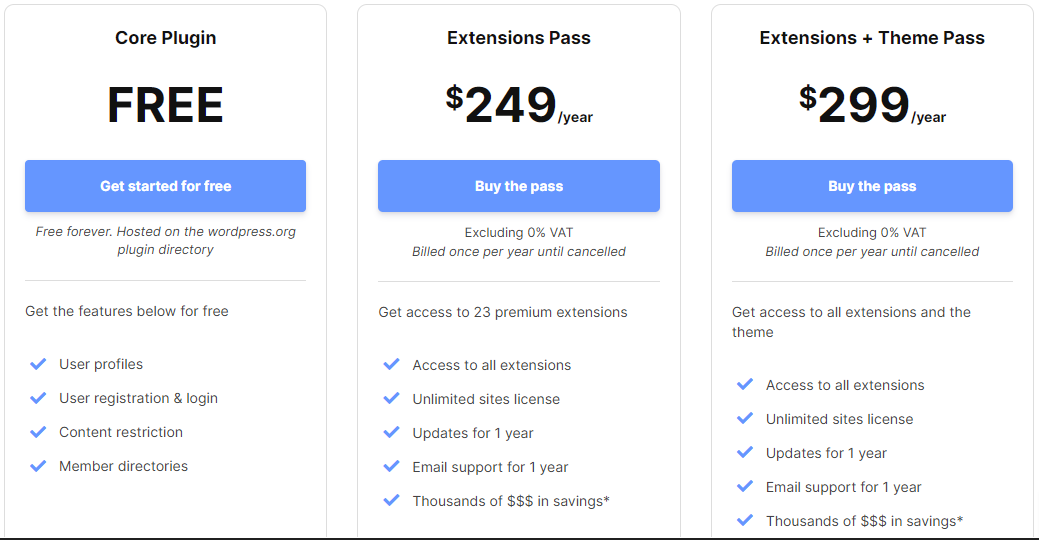 Let's take a look at the image above, we can realize that the pro version of Ultimate Member is more expensive than UsersWP. In addition to the free version, you can purchase the premium version to access up to 23 extensions. Moreover, if you have a rich budget, let's invest $299 to access all extensions and the theme. Unluckily, this plugin doesn't offer any cheaper package and however, you can also purchase individual extensions starting at $30 per site per year.
UsersWP Vs Ultimate Member: the final verdict
Through the 4 sections, we have to admit that Ultimate Member is really excellent because it combines a lot of stunning font-ent elements along with powerful admin features and functionality. Thanks to that, it makes it easy for you to create users based websites in WordPress. While UsersWP comes with a lighter and simpler design. In addition, this plugin offers fewer options, so it is not complicated for you to set up as well use to create a community of users.
Moreover, the UsersWP also offers a more reasonable price for the paid version than the Ultimate Member. Thus, if you have a tight budget but still need a fast, light, and optimal solution, the UsersWP is not a bad choice for your website. And in contrast, you want to enhance the functionality and capability of your website, we highly recommend using Ultimate Member. Since this plugin provides a lot of advanced features. One of the significant things is that it has a beautiful user interface.
And what is your point of view? Do you prefer to use Ultimate Member or use UsersWP? Don't hesitate to share your opinion with us. In case that you have any queries about the matter above, please leave a comment below.
If these plugins still don't meet your requirements, you can refer to other useful options by clicking WordPress User Registration plugins. By the way, have you owned a beautiful website? Our free WordPress Themes provide a wide array of stunning, professional, and responsive themes that are completely suitable for different fields, purposes. Let's visit and try one for your website.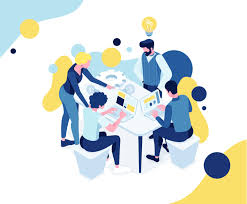 Latest posts by LT Digital Team (Content & Marketing)
(see all)