Although the WPForms plugin is known as the most popular WordPress Form Builder Plugin around the world, there are still WPForms Alternatives providing similar features to help you build and manage forms on your WordPress site. Today, let's take a look at these tools before deciding to choose a suitable one.
Why do users look for WPForms Alternatives?

It is undeniable that WPForms is an easy-to-use yet handy plugin coming with numerous dominant features to assist you to create a contact form or other kinds of forms in your own way. With its help, you can freely build various kinds of forms, from contact forms, payment forms, registration forms, and subscription forms to feedback forms. Especially, understanding WordPress users' requirements, the WPForms team released WPForms Lite to serve the contact form-building demands.
So, what are the principal features that the WPForms plugin brings you? Here is the list of significant ones:
Pre-built form templates are available for you to get the most reasonable one in a convenient and time-saving way.
Drag & drop form builder will help you generate any kind of form without coding skills.
The conditional logic function will enable you to build smart and dynamic forms to give you the best results.
Entry management is also included, which means all your form designs will be saved in your WordPress database and you can access it whenever you want via the WordPress dashboard.
The file upload feature allows you to collect additional information through your forms, such as Word documents, PDFs, videos, or images.
Spam protection and security are two huge priorities that WPForms gives you.
However, in order to own all features of WPForms, you need to pay a fee of up to $599 ($299 for sale). This is not affordable for new WordPress users or beginners. That's why you need to get another WPForms Alternative to try first.

Besides that, even though WPForms has led the market for a long time, its features are not enough to meet multiple users' requirements. For example, the WPForms trial version is not prepared for testing aims or this tool does not offer advanced options including CAPTCHA, Likert Scale, or Signature if you just use basic or plus packages. In other words, if you want to get almost features of WPForms, it's necessary for you to consider between the Pro version and the Elite version. Paying $399 (or $199 for sale) just for using a plugin is not a cheap amount, especially for newbies.
Because of these main reasons, many users are finding WPForms Alternatives to get a free version/cheaper pricing package with more features to help them create, design, and manage their forms on their own sites. Now, let's move on to the most attractive part – the suggested plugins replaced for WPForms.
List of the best WPForms Alternatives you should try

The first WPForms Alternative we would like to suggest for you in the list is Contact Form 7. With more than 5 million downloads and use, this plugin is promised to bring you a ton of handy features to help you build contact forms and display them on your websites. If use WPForms,  you have to choose a pricing package and pay for it, Contact Form 7 is totally free. It is one of the most important things that make people choose Contact Form 7 instead of WPForms.
Besides that, this tool also supports Ajax-powered submitting, CAPTCHA, Akismet spam filtering, and so on. That's why Contact Form 7 can conquer more plugin users. For more information about using this plugin, you can access the guide on how to style Contact Form 7 Form in WordPress.

Secondly, let's check out Ninja Forms Contact Form. This is also one of the best-suggested solutions for you to try if you are seeking a WPForms Alternative for your website. By using this plugin, you are able to generate multi-column forms for multi-page without any difficulties. In addition, Ninja Forms Contact Form comes with a plain and easy-to-use user interface, shareable public form link generation, extra form templates, and more than 27+ form fields, etc.
In terms of pricing, both Ninja Forms Contact Form and WPForms offer 4 packages at the same price. So, if you want to try a WPForms Alternative to help you generate and design forms for your site, let's give Ninja Forms Contact Form a chance.

If you hope to get a WPForms Alternative that allows you to create and manage not only contact forms but also payment forms or other custom form builders, Forminatior is a powerful candidate that you shouldn't miss. Although the main feature of this plugin is form building and designing, it also assists you to reuse pre-existing form templates in case you need to add a similar form to your site.
Another plus point that Forminator brings you is the ability to upload both single files and multiple files once in your form if you need it. While WPForms does not come with a free trial for the pro version, Forminator allows you to use the premium package in 7 days without any cost. In case you love this plugin and would like to continue the premium plan, you just need to page $7.5 per month.

Formidable Forms is the next WPForms Alternative we would like to recommend to you. Thanks to this helpful freemium form builder, you are able to create many complicated forms without much effort. Some of the greatest features of Formidable Forms include online drag & drop form, data with views displaying, field group repeating, drag & drop multiple file upload forms, PDF creation, and much more.
If WPForms just offer premium packages, Formidable Forms comes with both free and pro versions. The pricing plans for 4 pro packages are cheaper than WPForms. If you need to save cost, let's try Formidable Forms.
Furthermore, if you are confused as you do not know to choose between Ninja Forms and this plugin, let's have a look at Ninja Forms Vs Formidable Forms to understand both of them and then get the most suitable one.

Another WPForms Alternative in this collection is Contact Form Plugin. Even though its name just focuses on Contact form creation, you can use this plugin to build all types of forms you want for your site. Contact Form Plugin is known as a classic drag & drop WordPress form builder with more than 30 custom form fields. So, you do not need to worry if you hope to generate a custom form and display it on your site.
This tool provides with you some similar features to WPForms, such as Pre-built form templates, conditional logic, spam protection, etc. However, when we check out the pricing plan for the premium version, it's easy to recognize that Contact Form Plugin comes with cheaper pricing plans than WPForms. Let's consider this tool.

Let's take a look at Form Maker by 10Web if you need to get a WPForms Alternative. With the assistance of this tool, you are freely able to create various complex forms in a few simple clicks. Since it comes with a drag & drop function, you do not need to worry if you are not good at coding or have technical issues. Some of the dominant features that Form Maker by 10 Web provides are 43 different field types, pre-built templates, submission management, protection spam, conditional logic, etc. It is quite similar to WPForms.
In case you wish to get full features, there will be 3 options for you to select, including the Basic package ($30/6 months), the Pro package ($60/6 months), and the Plugin Bundle package ($100/6 months). The pricing plans are not cheap, so you should consider using only the free version since it contains almost core features to help you build forms smoothly.

weForms is also a fantastic WPForms Alternative that we would like to introduce to you. This easy drag & drop form builder allows you to create unlimited forms to collect the data you want. In order to help you save time in building forms, this plugin gives you predefined and customizable templates to accomplish your objective easily. Furthermore, numerous helpful features are also available for you to explore.
In terms of the paid package, weForms offers 4 plans with affordable prices, including Personal ($39/year), Professional ($79/year), Business ($149/year), and Developer ($399/year). Generally, the pricing plans are quite cheaper than the common ground.

The last WPForms Alternative in this collection is Visual Form Builder. By using this tool, it's not difficult or complicated for you to create as well as manage all kinds of forms on your site. Visual Form Builder comes with a lot of handy features, such as drag & drop builder, file upload, file export, spam protection, and much more.
Since this plugin does not offer as many as WPForms, the pricing plans are also cheaper with Single Site ($29), Single Site & Extra Add-ons ($69), and Unlimited Site License ($199). If you are just a beginner, you can try this plugin first.
Wrapping Up
All in all, these are some prominent candidates for you to build and manage your forms on your site if you are seeking WPForms Alternatives. We hope the blog will give you a good idea in selecting the best option and it will bring you a wonderful experience. If you have more suggestions about that, please let us know by sharing your messages in the comment box below.
What's more? Don't forget to explore our website and check out the collection of mobile-friendly and attractive Free WordPress Themes here. Thank you.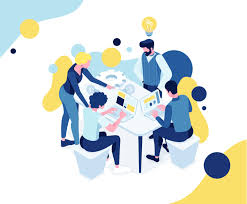 Latest posts by LT Digital Team (Content & Marketing)
(see all)