What is GDPR and how it afftects us?
Properly all of us have heard about the introduction of General Data Protection Regulation which is a regulation of Europe Union (EU) for protecting data and individual privacy of EU citizens. In today article we are going to give you more necessary information of this important regulation as well as some suggestions for getting your Joomla site under GDPR. Give it a go!
GDPR and reasons to set up your website under it
GDPR (General Data Protection Regulation) was first adopted on April 27th, 2016, after 2 years of transition, this regulation is going to be enforceable on May 25th, 2018. Regularly, for many reasons, people often grant permissions allowing companies and organizations to use their personal data as an exchange for any free services, which may bring many unexpectable risks when their personal data can be used (or even abused) illegally. Therefore, the introduction of GDPR is to allow people to have control of their data over how companies/organizations use it. GDPR also lists hefty penalties for those who violate the rule and suffer data breaches.
Since this regulation protects EU citizens private data no matter where their data will be used, therefore, companies and organization from anywhere all over the world which has the database including EU citizens will be involved this rules, from small to multinational business. It also lists hefty penalties for those who violate the rule and suffer data breaches. So, it is a rush for companies and organizations from EU and any other who has EU partner because GDPR will be enforceable officially on May 25th, 2018. In another word, you will need to make sure your site is "GDPR-ready"  before that date.
Cookie Law and GDPR
EU Cookie Law (proper name EU Directive 2009/136/EC) which is an E-privacy Directive applies to all EU member states and other sites intended for EU citizens. Cookies include non-essential and essential, and EU cookie law is about to target non-essential one. You may be really familiar with the phrase "This website uses cookies to ensure you get the best experience on our website" which is to inform users, however, it doesn't mean to offer users another option. Therefore, GDPR is about to change it by giving users an informed and real choice.
NATURAL PERSONS MAY BE ASSOCIATED WITH ONLINE IDENTIFIERS…SUCH AS INTERNET PROTOCOL ADDRESSES, COOKIE IDENTIFIERS OR OTHER IDENTIFIERS…. THIS MAY LEAVE TRACES WHICH, IN PARTICULAR WHEN COMBINED WITH UNIQUE IDENTIFIERS AND OTHER INFORMATION RECEIVED BY THE SERVERS, MAY BE USED TO CREATE PROFILES OF THE NATURAL PERSONS AND IDENTIFY THEM.

From: GDPR
Cookies are possible to use to identify a person, therefore, it needs to be behaving as personal data. This will influence the identifiers being used for advertising, analytics, and for functional services such as surveys, chat.
What Joomla tools support EU Cookie Law and GDPR?
We have listed some useful tools which help you get your Joomla site ready for EU Cookie Law and GDPR, feel free to take a look!
For Cookie Law: Top 6 Best Joomla EU Cookie Law Plugins You Should Know!
For GDPR: Extension GDPR 
Conclusion
That's all of our article today! Thank you so much for reading! We really hope that this article somehow can help you get your site "safer" with the enforceable date of GDPR.
If you have any question or information to share, please feel free to let us know by leaving a comment below, we will reply as soon as possible!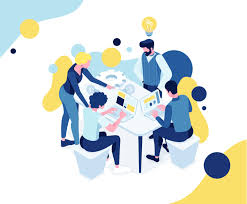 Latest posts by LT Digital Team (Content & Marketing)
(see all)