Increase traffics easier by getting to know people's behavior with the best WooCommerce Analytics plugin!
Why should you use Woocommerce Analytics plugins?
It would be great if you can figure out how people find and use your website because when you know exactly their behavior, you can customize the site and attract more and more visitors come to your site, as well as growing a successful business! In today's collection, we will introduce to you some of the best Woocommerce Analytics plugins, so you can have a greater overview to choose the best suitable plugin for your site. Let's start now!
Top Woocommerce Analytics plugins

This Woocommerce Analytics plugin allows you to turn on all advanced tracking features of Google Analytics quickly without any help from a developer. It comes with Google Analytics Dashboard for your WordPress site, so all the analytic reports will be shown inside your site Dashboard. Amazing? Find more features from this plugin below!
Provided features:
Google Analytics Dashboard in your site
Real-time statistics
Audience report, behavior report, content report, eCommerce report,…
Google Analytics Enhanced Ecommerce tracking
Compliant with GDPR
and more.
Highlights:
Easy to install and use
Informative and regularly updated.

WooCommerce Google Analytics Integration is a wonderful Analytics for WooCommerce sites. Thanks to this plugin, you are able to integrate Google Analytics and your eCommerce sites. Besides, it also allows you to connect a referral with a purchase and transaction information into your Google Analytics data.
Provided features:
Link a referral to purchase
Add transaction information to your Google Analytics data
Support the new Universal Analytics, eCommerce
Enhance eCommerce event tracking
Highlights:
Great plugin
Works perfectly
Really Helpful

Not just a specialist marketing platform for online business, this Woocommerce Google Analytics plugin also helps you to increase shopping cart value, repeat purchases, and decrease abandoned cart rate. It provides powerful generic analytics tools for showing data and let you know how to improve sales and grow business.
Provided options:
WooCommerce email marketing
Comparison of marketing channels
Real-time revenue reporting and many breakdowns
Optimize your WooCommerce store marketing
Pre-set sales funnel tracking
and more.
Highlights:
Lightweight, work great with Woocommerce
Good support service
Simple set up.

This is a free Woocommerce Analytics plugin that lets you use Enhanced Ecommerce – a new Google Analytics feature, so you can track the behavior of users throughout your site. Up to now, more than 40,000 eCommerce businesses are using this WooCommerce Analytics Plugin as it helps you to integrate your Google Analytics effectively.
Provided features:
Installation from the WordPress interface
4 new reports in Enhanced Ecommerce
Google Analytics Opt-Out
Guest checkout functionality
Set local currency
IP Anonymization
and more.
Highlights:
Track orders well
Fast and efficient support.

With this plugin, Google Analytics will be easier on your WordPress site. It shows Google Analytics statistics in posts, page of frontend, backend beautifully. In addition, this plugin also helps you in SEO optimization and you are able to see your traffic data in individual blog posts and pages.
Provided features:
SEO optimization support
See traffic data of individual blog posts, pages
Mobile device statistics
Customizable CSS
REAL-TIME Statistics of your site in the dashboard
Campaigns Statistics
Easy to work with API's usage
Use ShortCodes in Widgets
Extend it to at any level
And more
Highlights:
Easy to install and use
A great and accessible plugin
Awesome Update

Allowing you to keep analytics.js updated and host it locally by using Cron-schedule – a WordPress built-in. This amazing Woocommerce Analytics plugin helps your site run faster by getting a higher score on Pingdom and Pagespeed because visitors' browsers don't need to go around to download a file from the external server from Google.
Provided features:
Host analytics.js/ga.js locally
Always track or only track when a certain cookie has a value or exists
Set-Cookie Expiry Period, Adjusted Bounce Rate
Track logged in Administrators
Edit enqueue order
Anonymize IP addresses
and more.
Highlights:
Easy and fast install and set up
Great support.

Ajax Search for WooCommerce is a wonderful plugin which is a wonderful plugin with a huge amount of effective features. In addition, you are able to display your product photo in a live research result. In addition, you can also display your product image in live results, Google Analytics support is also provided.
Provided features:
Search by product title, long and short description
Search by SKU
Show product image in live search results
Better ordering
Grouping instant search results by type
Google Analytics support
WPML compatible
Polylang compatible
Personalization of search bar and autocomplete suggestions
And more
Highlights:
Fantastic plugin
Awesome Search Tool
Nice plugin

Woopra Analytics Plugin allows you to get end-to-end customer journey analytics solutions for teams. In addition, this plugin also helps you to unify your customers' data for analyzing, engaging, and optimizing as well. What's more, a customer analytics position is also included, an analytics report with the answer will provide for you.
Provided features:
A suite of 40+ one-click integrations
Customer Profiles
End-to-end Customer Journey Analytics solution
Customer Analytics
Powerful triggers packed into each native integrations
Highlights:
Works flawlessly
Great plugin
Easy installation
Track immediately

HubSpot – CRM, Email Marketing, Live Chat, Forms & Analytics is easy to use plugin that engages visitors with the live chat and chatbox as well as converts the leads with popups and forms. Furthermore, this plugin includes more than 400 native integrations such as Google Analytics, Google Ads, Facebook Ads, and so on.
Provided features:
Engage visitors with live chat and chatbots
Build beautiful, responsive email newsletters inside WordPress
Manage your entire contact database with HubSpot's free CRM
Measure your business growth
CRM and contact management platform
Email newsletter and marketing automation
Highlights:
Love solution awesome
Very Useful
Highly Recommended
Matomo Analytics is one of the most effective Google Analytics Plugin with a huge amount of features. By using this plugin, you are able to manage the data ownership back for users.
Provided features:
Protects the privacy of your users
GDPR Manager
100% of data ownership
All data is stored in your WordPress
Super easy to install
Supports over 50 languages
Comes equipped with Matomo Tag Manager
No data sampling
Highlights:
The simple and best overview
Fully sufficient
Conclusion
That's all for today's article. Hopefully, you can find at least one suitable Woocommerce Analytics plugin for your site by this collection. By the way, you can refer to free WooCommerce themes to create a wonderful WordPress website.
Thank you so much for reading. If you have any questions, please leave a comment below, we will reply really soon.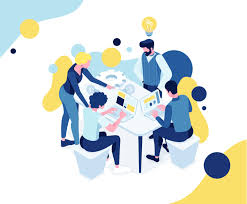 Latest posts by LT Digital Team (Content & Marketing)
(see all)