If you need a suitable Woocommerce Delivery Plugin but still confused to decide which one to go to, this collection is for you!
How does a Woocommerce Delivery Plugin help you?
These best Woocommerce Delivery Plugin are provided to help you conveniently manage delivery as well as giving you customers the best shopping experience when visiting your site. Don't hesitate to take a look!
Recommended WooCommerce themes that work well with delivery plugins
Top Woocommerce Delivery Plugins

This Woocommerce delivery plugin has a feature to deliver customers' orders on their specified date, which help you prove your site's perfect customer service and reduce 50% rate of cart abandonment. It allows customers to choose a date of delivery that they want on the checkout page.
 Provided options:
Delivery time can be set in hours at a minimum.
Limit the number of deliveries/orders to be placed per day.
Set delivery date field labels
Disable delivery for Virtual and Featured products.
Highlights:
Mark weekdays on the Calendar are holidays – if you do not deliver products on those days.

With this plugin, you're able to print out delivery notes and invoices for orders of Woocommerce, then edit Store/ Business name, address,…Besides, customers who already registered can print their own orders by a button on the order screen.
Provided options
Print/ Bulk print invoices and delivery notes
Customers can print their order
Include a print link in customer E-Mails
Add your company address, a logo, and any other information to the invoice and delivery note
Simple invoice numbering
Supports sequential order numbers and WooCommerce refund system
Intelligent invoice and delivery note template system with hooks and functions.php support

This amazing Woocommerce delivery plugin allows customers to choose the date and time of delivery that they want through a front-end widget for orders of Woocommerce.
Provided options:
Set number of days to place orders.
Set minimum time to get delivered
Shipping automatically based on order type selection
Show delivery or pickup date and time on email
Get data of delivery/ pickup on admin order detail page
Set delivery hours/ pickup hours
Provided features:
Awesome
Great customer service
Great plugin

This powerful shipping Woocommerce plugin allows calculating shipping fee which is based on total cart or weight. It's flexible, easy to use and you can save more time in managing shipping fee without much effort.
Provided options: 
Unlimited shipping methods and cost rules
Shipping cost based on cart total and/or weight
Set cart total/ weight's min and max values
 Add costs based on cart total/ weight at the same moment
Free shipping override
Support Polylang, WPML
CSV Import
Provided features:
Works perfectly
Best ECommerce plugin
Easy to use and setup

With this plugin, you can choose the delivery date of an order on the checkout page. Your customer also can choose their desire delivery date which is after the place order date.
Provided options:
Customers' delivery date will be visible to the administrator site when seeing orders under the "Custom Fields" section.
Select 2 categories where the plugin activated
Support 3 languages: Dutch, German, English.

By using this free WordPress Woocommerce Shipping plugin, you're able to set the rules to decide when a free shipping rate will be available for customers and you have full control of your shipping rates.
Provided options:
Create multiple 'OR' condition groups with multiple 'AND' conditions inside each group within each shipping rate.
Highlights:

Delivery & Pickup Date Time for WooCommerce is a wonderful tool that enables you to choose the delivery & pickup date and time of your order checkout page. Besides, the store admin can also provide you a list of the pickup locations for customers. As a store admin, you can also get the ability to alter the delivery or pickup date and time if needed and then send an email for your customers to notify them.
Provided features:
One Tab To Control All Deliveries
Home Delivery or Self Pickup
Time Zone Based Delivery Information
Report on Product Quantity
Delivery Calendar
Advance Settings Option for Date & Time
Custom Delivery/Pickup Timeslot
Time slot with a single time
Highlights:
The best service
Awesome support
Complete and detailed

Delivery Drivers for WooCommerce is a wonderful WooCoomerce Delivery Extension for your eCommerce sites. With this plugin, you can get effective driving management for the delivery services of your WooCommerce sites.
Provided features:
Manage your drivers
Auto-assign drivers when an order is submitted
Accept driver applications from the Driver Dashboard
Integration with Twilio for SMS messages
Email/SMS administrator
Driver capabilities
And more
Highlights:
Useful plugin
Very helpful
Great customer service
Trendy WooCommerce themes that you must try, it's FREE!
Conclusion
Hope that this collection can somehow help you find the best suitable Woocommerce Delivery Plugins for your eCommerce website and make it more attractive! Furthermore, if you're looking for WooCommerce Themes to create a professional WooCommerce site, you can refer to these Free WooCommerce Themes!
Thank you so much for reading! If you have any question, don't hesitate to comment below, we will reply as soon as possible!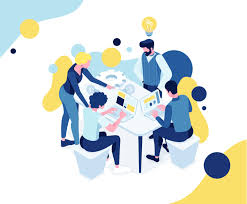 Latest posts by LT Digital Team (Content & Marketing)
(see all)