Woocommerce Invoice plugin is the greatest solution that allows you to generate invoices conveniently. This collection of Best Woocommerce Invoice Plugin is for you!
The reason why you should use Woocommerce Invoice Plugins
Using Woocomerce Invoice Plugin not only add an invoice in PDF format to order confirmation email but also allows you to create and modify. In addition, thanks to this plugin, the invoice will be sent to your customers automatically. Therefore, you save much time doing other tasks.
Recommended WooCommerce themes that work well with invoice plugins
Top Best Woocommerce Invoice Plugins

This Woocommerce Invoice plugin is one of the best woocommerce pdf invoice plugins which helps to add an invoice in PDF format to order confirmation email and send to your customers. It also includes a basic template that is easy to create and modify.
Provided options:
Automatically attach invoice PDF to WooCommerce emails of your choice
Download the PDF invoice/packing slip from the order admin page
Generate PDF invoices/packings slips in bulk
Download invoices from the My Account page
Sequential invoice numbers – with custom formatting
Highlights:
HTML/CSS invoice templates are fully customizable
Available for many languages

Invoicing is not wasting time anymore with this Woocommerce Invoice payment plugin. It helps to process the invoicing automatically by generating and deliver invoices to your customers.
Provided options:
Automate PDF invoice generation and attachment.
Attach PDF invoice with multiple WooCommerce email types of your choice.
Generate PDF packing slips.
Delete or create PDF invoice manually.
Download invoice from My Account page.
WooCommerce order numbering or built-in sequential invoice numbering.
Mark invoices as paid.
Highlights:
Beautiful invoice design
Many customization options of invoice and date format
Advanced items table with refunds, discounts, different item tax rates columns and more.
Able to link with Google Drive, Dropbox, Egnyte or OneDrive.
Customizable and clean PDF Invoice templates with multiple options to choose.

This plugin is a Woocommerce pdf invoice plugin that allows you to create PDF invoices and shipping list documents fast and simple for Woocommerce orders. You can choose between generating invoices by hand or automatically using custom number format, attach with email, and send to customers. It's also easy to use with available detailed documentation.
Provided options:
Generate PDF invoices and shipping list documents.
Customizable invoice number format.
Autoincrement invoice number.
Automatically or manually generated invoice documents.
Generate invoices automatically depending on order status.
Add PDF invoice as the attachment of the email sent to the customer.
Customizable invoice & shipping list template.
Download invoices from customers' order page.

This Woocommerce WordPress plugin plays an important role in the Sliced Invoices Woocommerce plugin, which allows you to make quotes and invoices from Woocommerce orders easily.
Provided options:
Create quotes and invoices from Woocommerce orders
Able to create Invoices and quotes from the back end
Invoices only can be created from the front end
Adds 'Pay by Invoice' as a Checkout option
Enable default payment methods
Enable invoices only
Include instructions and a link
Easily print quotes & invoices
Highlights:

WooCommerce Invoice Gateway allows you to insert an invoice payment gateway directly into your site. With this plugin, you can also select to restrict the gateway for being enabled the particular WordPress user's roles.
Provided features:
Choose to restrict the gateway
Default and custom WooCommerce order statuses
Adds an Invoice Payment Gateway
B2B transactions with account/invoice customers
Highlights:
Happy for support
Easy to setup
Perfect

WooCommerce PDF Invoices gives you the ability to create WooCommerce PDF invoices, WooCommerce Delivery Notes, WooCommerce Packing Slips, and so on. What's more, this plugin also allows you to download your PDF invoice from your order admin page and then send the invoice PDF by email.
Provided features:
Download PDF invoice from order admin page
Customize your Store Logo and Store Name on Email Invoice
Generate Shipping Label/ Address Label
Bulk prints all labels from the orders page.
Send Invoice PDF by email
Configure Base Ship From Address
Support for RTL and Unicode languages
Preview before printing
And more
Highlights:
Best Plugin for Invoices
Excellent work
Easier to use

WooCommerce Invoice Gateway is a simple yet effective WooCommerce Invoice Plugin. Thanks to using this plugin, you are able to insert a WooCommerce invoice Gateway for your customers at the checkout. Besides, it also lets your customers checkout without having to pay. You are able to invoice via Quickbooks, MYOB, Xero, Reckon online, and so on.
Provided features:
Add a WooCommerce invoice gateway option
Record the invoice number which gets added
Orders get created in Processing status
Send the customer an invoice outside of WooCommerce
Pay the invoice directly to you
Highlights:
Awesome
A pleasant surprise
Work well

This Invoice WooCommerce Plugin gives you the ability to create PDF Invoice and then attach it to the order email automatically. Whenever having an order from your customers, this plugin will help you create a WooCommerce invoice and then send it to your valued clients in an immediate way.
Provided features:
Adds the PDF invoice in the order email as an attachment
Fully customizable Invoice Format
Custom Date Formats
Preview before printing capability
It's translation-ready
Downloadable from the customers' order page
Show total shipping cost
Download custom fonts
Generates PDF packing slips
And more
Highlights:
Wonderful Invoice Plugin
Works well
Nice Invoice
Trendy WooCommerce themes that you must try, it's FREE!
Conclusion
That's all of our collection of the best Woocommerce Invoice plugin today. By consulting this collection, we hope you can find out at least one plugin that is suitable for your website. Furthermore, if you're looking for WooCommerce Themes to create a professional WooCommerce site, you can refer to these Free WooCommerce Themes!
Thank you so much for reading! If you have any question, please feel free to comment below, we will reply as soon as possible!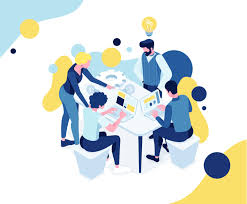 Latest posts by LT Digital Team (Content & Marketing)
(see all)