Increase your online store's sales by offering customers the best deals with the Woocommerce Gift card plugin!
Not only selling your products/services on your Woocommerce store, but you can also sell meaningful gift cards for customers who want to present their friends or families, which is another simple way to improve your site revenue. In today's collection, we're going to introduce you to the top of the best Woocommerce Gift Card plugin which will help you offer the greatest gift cards ever. Just give it a look!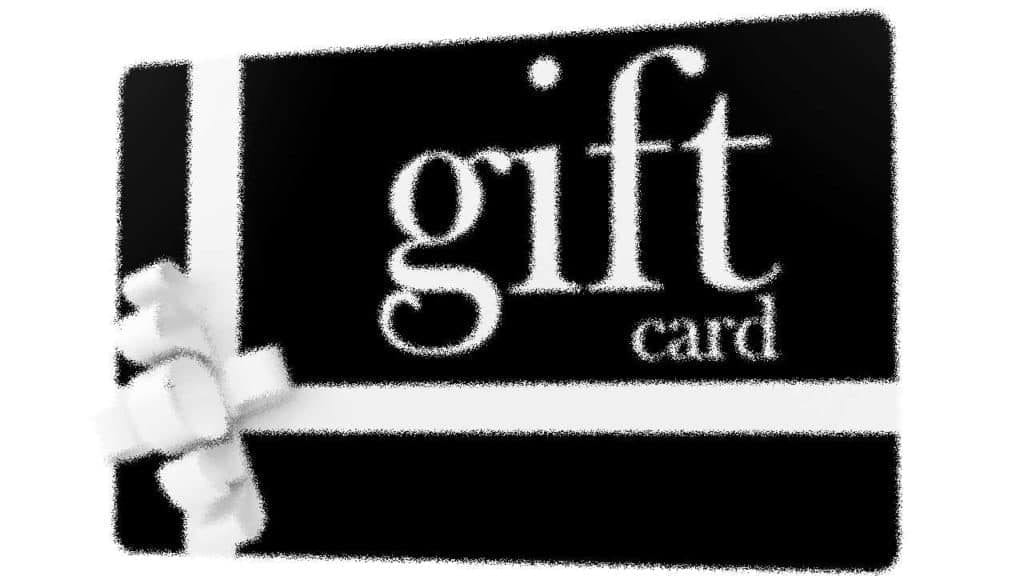 Gift Cards allows store owners to offer digital gift cards that customers can purchase for themselves, or for others. Gift card codes can be redeemed and used to pay for orders.
Overall, the experience of purchasing, receiving, and redeeming gift cards is similar to what you've seen on Amazon: Every time a customer orders a gift card, a unique gift card code of equal face value is issued and sent to the specified recipient(s). This gift card code can be:
entered directly at checkout; or
redeemed and added to an account for later use.
When a gift card code is redeemed by a customer, its balance is added to the customer's total gift card balance. This allows returning customers to make purchases almost instantly, without having to remember or enter gift card codes at checkout. The extension manages the balance of individual gift card codes in a way that is completely transparent to the customer.
It is also possible to enter an unredeemed gift card code directly at checkout. Unredeemed gift card codes can be used like this by anyone with access to them until their balance runs out.
From their Account page, customers can view their:
Total gift card balance.
Redeemed gift cards.
History of gift card transactions.
In a nutshell, Gift Cards offers a lightning-fast, familiar checkout experience for new and returning customers, while preserving all code usage tracking, reporting, and management features that store owners need.

This is a powerful Woocommerce Gift card plugin that helps you sell gift cards on your store conveniently. Furthermore, it is really easy to get started, let's give it a try.
Provided features:
Support WooCommerce email template system
Customers can identify the amount, message
WooCommerce Pre-Orders compatibility
And more
Highlights:
Easy to set up
Fast and accurate support

A customizable and brilliant Woocommerce Gift card plugin is a great solution if you want to create gift cards, promotions, rewards, event tickets, etc. that come with many services. By using this plugin, you can sell all products and gift packages with PDF gift cards (able to print and redeem).
Provided features:
Allow clients to buy gift cards like any other product
Compatible with Woocommerce
Secured and convenient purchase and payment
Design-templates
and more.
Highlights:
Easy to install
Nice design and options
Great support.

Gift Up is a Woocommerce Gift card plugin that helps you create certificates and gift cards on your Woocommerce site easily. This plugin is really easy to set up and you will not need to pay any monthly fees
Provided features:
Create nice-looking gift cards
Gift card automated email delivery, right away or at a future date and time
Use shortcode
Easy checkout installation
Come with a full management dashboard
and more.
Highlights:
Easy to set up
Beautiful showcase
Great support

This is another awesome plugin we would like to recommend. It allows merchants to create, sell, and manage gift cards at their WooCommerce store. Moreover, customers can purchase these gift cards and send them to anyone by email.
Provided features:
Create and sell gift cards in your native language
Sell Gift Cards at your store in four different pricing types
Customize predefined gift card templates
Customize the coupon code length
Showcase gift card products on the shop page
Redeem gift cards on online and retail store
Highlights:
Work well
Reasonable
Comprehensive

This plugin is a free and easy solution to start selling gift cards on your e-commerce. You only have to install the plugin, create your first gift card, and publish it with a few-minute process that will let you start offering gift cards immediately to your customers. Check it out!
Provided features:
A new product type, Gift-card, to configure your own gift cards
Set the amount you want to use for each Gift Card
Dashboard with all gift cards
Create and edit Gift Cards from the Gift Cards dashboard
Create and Sell Virtual Gift Cards
Create unlimited physical or virtual gift cards
Let the customer fill the recipient's data
Email the gift card
Highlights:
Easy to use
Efficient and useful plugin

WooCommerce gives you the possibility to use discount coupons in your store. Now, you may let your customers buy such gift cards – with WooCommerce coupon on them, right in your store. Let's discover this plugin with a lot of remarkable features.
Provided features:
Offer your customers a new way of shopping experience
Sell your PDF gift cards and vouchers in minutes
Use a gift card with a WooCommerce coupon
Let your customers decide for themselves depending on their needs
Send PDF coupons automatically to your clients
Highlights:
Easy to use
Fast
Effective

Gift up is the simplest way to sell gift cards online. It's completely free to set up and there are no monthly fees, we only charge a small fee when you sell a gift card. Check it out!
Provided features:
Beautiful gift cards with your branding
Fully automated email delivery of your gift cards
Simple checkout installation
Accept the gift cards you sell anywhere
Full management dashboard included
Highlights:

In order to use this plugin, you should set up and activate the WooCommerce plugin first. If you don't know the way to install it, take a look at How to Install a WordPress Plugin For Beginners. , and then enable the WooCommerce Coupons from the settings of WooCommcer. This plugin allows you to embed novel products like gift cards and remove them when unnecessary simply. And, it also permits users to add recipient information via the gift card page's form.
Provided features:
Add new product as a gift card
Default Add to Cart button
The "Buy Gift Card" button
Allow adding the form on the gift card page
The new coupon of format xxxx-xxxx-xxxx-xxxx and send to the recipient after successful order
And more
Highlights:
Simple to use
Great support
Add new products like gift cards

Free Gifts For WooCommerce is a must-have Woocommerce Gift Card Plugin for you to give free gifts to your loyal clients from your eCommerce shops. It has various robust options for you to deliver gifts and change the technicals and rules of BOGO, "Buy X- get Y", and so on. With some particular users, products, and more, you can limit the conditions to receive them with ease.
Provided features:
Limited Reports & Statistics
Carousel, Grid, and DropDown Layout
Date & Time Conditions
Offering specific gifts
Add to cart automatically
Quantity based on Each individual Product
2 methods: Simple Adjustment or Buy X – Get X
And more
Highlights:
2 methods
Special conditions
Automatic add cart

WooPOS Gift Cards for WooCommerce will help you both keep track of gift cards and put them on sales smoothly. By using this plugin, you are likely to create and offer gift cards in an automatic way from your WordPress sites. With the great assistance of this plugin, you are able to sell your gift cards in your stores and your customers can save them on your site. Moreover, it's easy for you to control and manage traditional retail or online WooCommerce stores from one or various locations.
Provided features:
Inventory management
Data analytics
WooCommerce stock manager
WooCommerce shop manager
Multi-vendor
CRM loyalty points
Store credit
And more
Highlights:
Cloud database
Product sales report
Easy to manage
Conclusion
Feel free to share with your friends if you think this collection will be useful for them. Besides, don't forget to take a look at our amazing free WordPress themes for more beautiful designs for your site.
Thank you so much for reading. If you have any questions, please leave a comment below, we will reply as soon as possible!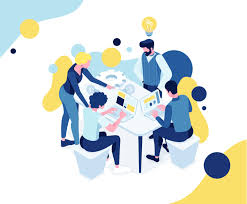 Latest posts by LT Digital Team (Content & Marketing)
(see all)