Along with Email notifications, text messages are also an effective marketing strategy that you should not overlook. When sending SMS, your customer can see it quicker than e-mails. Therefore, to help you take full advantage of SMS, we have hand-picked a List of 10 Must-see WooCommerce SMS Plugin In 2022. Check it out!
How are WooCommerce SMS Plugins useful?
Although SMS alerts may cause annoyance for your customers in some cases. But, when your eCommerce stores use SMS notification in a proper way, it will be the best way for you to interact with customers. In detail, using WooCommerce SMS Plugins will bring you a wide range of benefits, helping you to boost your sales and incomes significantly. It's because this plugin helps you send auto texts to your customers to inform the order's status and other essential information at ease.
Here is the list of 10 Must-see WooCommerce SMS Plugins In 2022!
Top Should-try WooCommerce SMS Plugins

The first outstanding WooCommerce SMS Plugin in this collection is WP SMS. This plugin allows you to send SMS/MMS notifications to newsletter subscribers and users with specific numbers and conditions to gain their attention. Moreover, it also helps you collect phone numbers of users, auto-send SMS, and log in with phone numbers in case you don't remember the password. On top of that, with two-step verification, you can enhance security effectively.
Provided features:
Sending SMS/MMS to the mobile number(s)
Subscribing/Opt-In SMS newsletters and groups
Unsubscribing/Opt-Out SMS through widget or URL
Sending Notification SMS to administrators
Integration with Contact Form 7, WooCommerce, Easy Digital
Supporting WP-REST API
Importing/Exporting Subscribers
And much more
Highlights:
Popular plugin compatible
Supporting WP-REST API
Useful

This plugin is a WooCommerce addon, permitting admin and buyers to receive SMS notifications from their orders. Moreover, they are able to customize any SMS notification options in their own wish.
Provided features:
OTP for order confirmation
OTP verification for registration
SMS to Customer and Admin on new user registration/signup
Block multiple user registration
Daily SMS balance on Email
Back in the Stock notifier
And so on
Highlights:
OPT compatible
Simple to get SMS notifications
All order status supported

WC- APG SMS Notifications is compatible with WooCommerce, helping you to send SMS to your customers when the order status changed. Moreover, it also supports you to send emails to clients every time the store has a new order. On top of that, this plugin integrates with multiple SMS gateways, helping you to reach more potential customers.
Provided features:
Possibility to send, or not, international SMS
100% compatible with WPML
Support for custom order statuses
Automatically inset the international prefix number
All messages are customizable
Once setup is fully automated
And more
Highlights:
Technical support
Various SMS gateways compatible
Easy to customize text message

This plugin is a great solution for eCommerce businesses to access customers via both emails and SMS. In the Confirmation Text Message, you can deliver confirmation SMS for particular events and conditions of your customers' orders easily. You also obtain a chance to modify the messages with changing in customers name, order price, order date, etc. Last but not least, it also supports you to send SMS messages from your WooCommerce settings to customers in a direct way.
Provided features:
Optimized deliverability to send confirmation emails
WooCommerce order variables directly within your Sendinblue email templates
Monitor the most important email metrics
Enable and manage customer subscriptions
Order tracking
Simple to generate and send confirmation text messages
Send text messages campaigns to all customers or subscribers
And so on
Highlights:
Directly send an SMS message from WooCommerce settings to targeted customers
Optimized deliverability
Order tracking

You can use this plugin to develop your business with various wonderful options for SMS and Viber message. Thanks to the support from this plugin, you are able to send order status notifications to customers and admins at ease. And, it's so simple for you to personalize bulk SMS and Viber marketing campaigns. On top of that, it also supports admin alerts and two-way messages with potential customers.
Provided features:
Customer & Admin SMS and Viber notifications
Bulk SMS & Viber campaigns
Two-way messaging
Statistics and records
API & Custom Hooks
Mobile Connect
Translation ready
And so on
Highlights:
Simple to make your own notification templates
Two-way message
HelpDesk

This WooCommerce SMS Plugin plays a foundation on which you can improve customers' experience effectively. Using this plugin, you are able to make your customers keep track of purchases and delivery simply. Similarly, you can follow each new order placed at ease. On top of that, it works well with all order statuses.
Provided features:
Inform seller whenever a new order is placed
Inform buyer the current order status
Integrate with all WooCommerce order statuses
Custom checkout field
Notify vendor whenever there's a new order
And more
Highlights:
Third-Party Plugin support
All WooCommerce status support
Options to customize message

This is one of the best WooCommerce SMS Plugins in the current market with the ability to send SMS from your WooCommerce stores and other kinds of WordPress sites. It's possible for you to send BULK SMS to all the user roles, users, and more for your own purpose. In addition, this tool also makes it possible for you to extend its settings and functionalities.
Provided features:
Custom function to easily send SMS messages to any number
Functionality to directly send SMS to any permissible number
Enable sending SMS notifications to the admin or any number
Hooks to add additional tabs on the plugin settings page
Mobile Phone User Field
Shorten URLs
And much more
Highlights:
Easy to extend
Basic logging capability
Shorten URLs

Ultimate SMS Notifications for WooCommerce is also a must-see WooCommerce SMS Plugin that you should pay more attention to. This tool will help you improve the capabilities of your WooCommerce stores remarkably. On the ground of that, you can capture more opportunities to reach customers. With this plugin, your business enables you to send SMS to customers in over 200 countries worldwide.
Provided features:
Send personalized and automated SMS notifications
Create your custom SMS notifications
Automatic conversion of customer´s mobile number to international format
Adjust multilingual SMS templates and notify
Receive SMS notifications whenever a new order is placed
Track your bulk SMS campaign
And much more
Highlights:
Track SMS delivery
Easy bulk SMS and campaigns and marketings
Simple to improve customers relationship

TextMe SMS lets you send SMS from your WordPress dashboard to site owners smoothly. What you need to do is just enter the credentials, determine events to deliver SMS, and type custom messages. You are able to generate and customize your SMS message to make it become more personalized and increase engagement.
Provided features:
SMS Provider Gateway
Event Listeners
Custom SMS Messages
Extendable Platform
External 3rd party plugins compatible
And more
Highlights:
Plugins compatible
TextMe SMS service support
Ability to write custom SMS messages

The last WooCommerce SMS Plugin in this list today is SMS Notifications for WooCommerce. Utilizing this plugin, you are likely to send text messages to customers at ease, helping them to track order status adjustment. Moreover, this plugin also makes it simple to you to receive SMS for a newly placed order.
Provided features:
Supported SMS gateway
Notify online stores owners about new orders
Send SMS for each order status change
Easy to customize SMS template
Standard variables in SMS templates support
Optional to embed custom variables in SMS templates
Send international SMS
And so on
Highlights:
Send SMS to billing or shipping address phone
Auto insert the international country code prefix
Simple to use
Wrap up
To sum up, we hope that this blog is useful for your WooCommerce stores. If you have any queries or accidentally meet other nice WooCommerce SMS Plugins, don't hesitate to leave comments in the box below. We are willing to solve any problems related to this article as soon as possible.
Free WooCommerce WordPress Themes provide countless eye-catching and professional WordPress Themes and Templates for your WooCommerce stores. If you are interested, give it a look!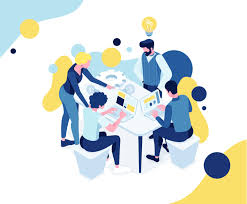 Latest posts by LT Digital Team (Content & Marketing)
(see all)