If you're running an online store using WooCommerce, you understand the importance of providing your customers with a seamless and personalized shopping experience. One way to achieve this is by using a product configurator plugin. That's why we would like to bring you the top WooCommerce product configurator plugins available in the market today.
Advantages of using WooCommerce product configurator plugins
Using WooCommerce product configurator plugins offers several advantages for your online store:
Enhanced Customer Experience: WooCommerce product configurator plugins allow customers to personalize and customize their purchases according to their preferences. This level of customization creates a sense of ownership and engagement, resulting in a more satisfying shopping experience.
Increased Conversion Rates: By providing customers with the ability to customize products, you create a unique selling proposition that sets you apart from competitors.
Streamlined Order Management: The plugins capture all the customizations made by the customer, ensuring accurate fulfillment of orders and reducing the chances of errors or miscommunication.
Upselling and Cross-selling Opportunities: The tools enable you to offer additional options, upgrades, or add-ons during the customization process. This presents excellent upselling and cross-selling opportunities, allowing you to increase the average order value and maximize revenue.
Reduction in Returns and Refunds: By allowing customers to visualize and customize the product before purchase, WooCommerce product configurator plugins help to minimize the chances of customer dissatisfaction. Customers are less likely to return or request refunds for products they have personalized and approved.
Marketing and Branding Opportunities: They allow you to showcase your product's unique features and customization options. This presents an excellent opportunity to highlight your brand's value proposition, promote specific product attributes, and differentiate yourself in the market.
Recommended WooCommerce themes that work well with product configurator plugins
List of best Woocommerce Product Configurator Plugins

First of all, let's take a look at Product Configurator for WooCommerce plugin that enables you to create configurable products with various options and rules. It supports conditional logic, allowing you to define dependencies between different options. The plugin offers multiple input types, including checkboxes, dropdowns, and image swatches. It also provides a live preview feature so that customers can see their customizations in real-time.
Main features:
Allows you to use layers to produce instant visuals for your customers
Export your layers from Photoshop, a 3D render, or any other source
Allow the user to configure their product using those
Add an extra cost to any of the choices you offer in your configurable products
Use the product configurator with variable products
Highlights:
Easy to use
Useful
Nice support
The second WooCommerce product configurator plugin in this list is Multistep Product Configurator for WooCommerce. The plugin supports multiple input types, including checkboxes, radio buttons, dropdown menus, and text fields, allowing for a wide range of customization options. Moreover, it enables conditional logic, meaning that certain options can be shown or hidden based on customer selections.
Main features:
Supported modules: Steps, Accordion, Tabs, Vertical Steps
Set an attribute thumbnail, number of columns
Horizontal and Vertical Grid Item Layout
Make summary to fullwidth
Swap the select boxes of a variable product for a wonderful multistep form
Highlights:
Helpful
Great documentation
Flexible

Another WooCommerce product configurator plugin you should try is Visual Product Configurator for WooCommerce Lite. Thanks to it, you can easily design and personalize the products by selecting colors, patterns, textures, and adding custom text or images. The plugin offers a live preview feature, allowing customers to visualize their customizations in real-time, ensuring complete satisfaction before making a purchase. It supports various product types and provides extensive configuration options, such as defining pricing rules, managing inventory, etc.
Main features:
Provide the ability ease your customer's pain by customizing their perfect product visually
Works with any complex product, including controllers, bikes, vapors, helmets, etc
Allow you to automatically show or hide some options or components based on the customer selection
Offer multiple options for selection
Highlights:
Simple to use
Time-saving
Useful

Fourthly, Fancy Product Designer is a feature-rich WooCommerce product configurator plugin supporting customers to customize and design products directly on your WooCommerce store. It offers a user-friendly interface with a wide range of design options, including text, colors, images, and shapes. The plugin supports various product types such as apparel, accessories, and promotional items. With its responsive design, it works seamlessly across different devices.
Main features:
Give your customers the freedom to design any type of product
Customize your products in multiple ways: many media sources, advanced colour system, text/image transformations
Compose your own interface by using various layouts
Set flexible prices for products and elements
Highlights:
Fully responsive
Easy to set up and use
Good support

Finally, don't miss Flexible Product Fields. With this WooCommerce product configurator plugin, you can easily add custom fields to your products, allowing customers to input specific information or make selections according to their preferences. The plugin supports various field types, including text fields, checkboxes, dropdown menus, and file uploads, providing flexibility in capturing customer input. It also allows you to set rules and conditions for fields, enabling dynamic display based on customer selections.
Main features:
Allow users to set a product tailored to their needs
Adding WooCommerce extra product options on the product page
Editing options for each placeholder and tooltip
Showing labels and field values in cart summary and checkout page
Assigning CSS classes for field targeting and styling
Highlights:
Free
Convenient
Simple to customize
Trendy WooCommerce themes that you must try, it's FREE!
Wrapping up
In conclusion, the availability of top WooCommerce product configurator plugins empowers online store owners to offer a personalized and engaging shopping experience to their customers. If you have any questions about this topic, don't hesitate to leave your comment below so that we can support you shortly.
What's more? We are offering a lot of eye-catching and user-friendly free WooCommerce WordPress Themes, so don't miss them if you need to get a new look for your online store.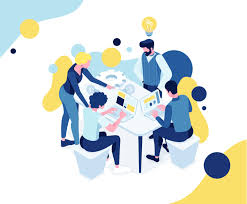 Latest posts by LT Digital Team (Content & Marketing)
(see all)