Help your customers create their own wishlist easier with the best Woocommerce Wishlist plugin!
The importance of using the Woocommerce Wishlist Plugins
Allowing customers to create their wishlist helps to increase sale in near furture by encouraging them back and purchase those items. Therefore, plugin which supports your site do this job is really important. In today collection, we will show you some awesome Woocommerce Wishlist plugin, so you can get easier to choose what plugin to go with!
Top Woocommerce Wishlist Plugins

This is a simple and powerful Woocommerce Wishlist plugin that allows making your customers be more loyal. This plugin allows users to add products to Wishlist and save for their next visits, making purchase and they can even share it to friends, which helps us gain more potential customers.
Provided options:
Able to choose Wishlist page and set its name
Able to customize table columns of Wishlist
After adding items to the shopping cart, that items will be removed automatically from the Wishlist.
Provide custom Add to Wishlist button.
Highlights:
Easy to install, customize and use
Product variations
Translation supported.

This Woocommerce Wishlist plugin brings your site some options to add products to the wishlist. It also has customizable settings which makes it adaptable with all themes and designs you are using.
Provided options:
Able to share on email, social networks
FontAwesome supported
Able to set where wish list buttons will display
Add/remove the product from the wishlist by using AJAX.
 Highlights:
Easy to install and use
The variation of customization options is nice.

This is one of the best Woocommerce Wishlist plugins which permits customers to add their favorite items to a wishlist. It will be shown in a widget or on another page. WooWishlist has been built on Ajax, so Widget and Wishlist can be flexibly updated. WooCompare is also available for comparing items with each other by its properties.
Provided options:
You can disable or enable wishlist
Choose what page will display the wishlist.

This Woocommerce Wishlist plugin allows your customers to create and add products to their Wishlist and Waitlist. With this plugin, you can create a list with customers who need to buy items out of stock, then you can inform them when the item backs in stock.
Provided options:
Offer customers Wish List and Waitlist
Customizable Text On Wish/Wait Page
Customizable Buttons
Different positions for buttons
Widget with the most popular products
Wait and Wish lists on different pages
Highlights:

YITH Wishlist will be a Woocommerce wishlist plugin free that helps customers to add their favorite items to the wishlist easily. This plugin allows you to add to the product page a link that adds the product to the Wishlist page. What's more, this WooCommerce Plugin also allows you to customize the columns shown in your wishlist table.
Provided features:
Insert a specific page to add products and rights to add cart/remove it.
Display the 'Add to wishlist' button on the Shop page
Select a page for your wishlist
Edit columns that will be displayed in the wishlist table
Add optional notes to the quote request
Product variation support
Show product price variations
Highlights:
Support many languages
Extremely useful
Powerful

JVM WooCommerce Wishlist includes many options that are suitable for your eCommerce sites. By using it, you are able to insert a wishlist icon for your WooCmmerce archive pages. Besides, you can also get an ability to switch a text-based link as well as an option of inserting or removing wishlist items.
Provided features:
Plenty of hooks for customization
Insert a wishlist icon to the WooCommerce archive pages
Insert or remove wishlist items
Advanced customization see the hooks
Highlights:
Fast and light-weight
Quick support
Wonderful

Premmerce Wishlist for WooCommerce is a wonderful wishlist tool that enables your clients to select products for their future purchases. Moreover, it also encourages them to share their wishlist with other people. It also includes many options that you can use to review your client's wishes and then make favorite orders and promotions according to information collected.
Provided features:
Generate your own wishlists
Share a wishlist using the URL
Review customers' wishlists in the dashboard
Show a widget with wishlists
Highlights:
A lot of features
Work well

Wishlist is a wonderful plugin with many advanced features for your WooCOmmerce sites. With this plugin, you are able to show your wishlist button as well as create a list of loyal clients on your site. Besides, this plugin is also a great tool that allows you to enhance your sales as well as search engine ranking effectively.
Provided features:
Ready for WooCommerce
Unlimited wishlist
Public or private wishlist
Wishlist manage
Any post type support
Copy or duplicate wishlist
Wishlist archive
Customizable single wishlist page
Highlights:
Great Plugin
Awesome Support

WPC Smart Wishlist for WooCommerce is a powerful WooCommerce plugin that allows you to control your customers' to-buy list as well as provide customers an ability to insert items into their favorite list for later purchase. A professional display is also included with detailed product information such as prices, title, date of adding, product image review, wishlist item count, and so on.
Provided features:
Smart display of product details
Manage the use of wishlist
Choose a page as the wishlist page
Use the provided shortcode to display the wishlist
Enable/disable wishlist sharing button
Select categories that allow a wishlist button
Unlimited colors for wishlist popup
Insert extra classes for action button/link
And more
Highlights:
Awesome plugin
Good support
Simple functionality

JetCompare&Wishlist is a multifunctional plugin for Elementor which simplifies the work of WooCommerce store creators. 6 useful widgets inside this plugin let the users make and display a well-organized wishlist without any coding skills. 
Provided features: 
Elegant wishlist layouts
Possibility to compare selected products in convenient blocks

 

Displays the number of times a product was added into a wishlist
You can add Compare and Wishlist buttons
Highlights:
Users can see how many products they selected for comparison
Highly customizable
Conclusion
That's all of the collection of the best Woocommerce Wishlist Plugin today. We hope that this collection will be useful to you! Furthermore, you can refer to these Free WooCommerce Themes to create a wonderful WooCommerce website.
Thank you so much for reading! If you have any question, don't hesitate to comment below, we will reply as soon as possible!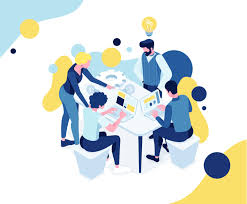 Latest posts by LT Digital Team (Content & Marketing)
(see all)