If you are a beginner, it is difficult and complicated for you to show as well as manage ads on your WordPress site effectively. However, everything will become easier and simpler with the support of WordPress Ad Management Plugins.
What are the benefits of using the WordPress Ad Management Plugin?
As you probably are aware, advertising is always important in any business since it helps to bring in cash from your site. Nevertheless, a major issue that you meet might be finding a powerful widget to control all of them. By utilizing an appropriate management tool, you can control your advertisements, and afterward, it encourages you to increase revenue. Understanding your need, today, we suggest the top Best WordPress Ad Management Plugin that can be useful to you. Let's start now.
Top excellent WordPress Ad Management Plugin

First of all, let's start with AdRotate Banner Manager! Thanks to using it, you can display advertising banners at any place on your website. At the same time, you can also control everything through the dashboard. Moreover, this plugin also allows you to insert your own advertisement by using some basic Javascript and HTML code.
Provided features:
Easy management of Adverts, Groups, and Schedules
Track how many times a banner is clicked
Automagically disable ads after they expire
Automatic rotation of ads with Dynamic Groups
Show multiple adverts at once in a grid, column or row
Any size advertisement
Compatible with responsive adverts
Have your advertisers add/edit/manage their own adverts
And more
Highlights:
Great plugin
Easy to use
Simple and trustworthy

Here is a simple yet user-friendly WordPress Ad Management Plugin.Insert Post Ads plugin allows you to generate and display many different ads that have various sizes for your site. Moreover, through this plugin, you can add third-party ad codes for any post, page as well as a custom post type.
Provided features:
Quick and easy setup
Automatic Google AdSense injection
Insert post ads using any third party advertising code
Select whether to insert post ads on posts, pages, or custom post types
Choose to insert post ads at any place
Add your Google AdSense ads in between paragraphs
Highlights:
Really appreciated
Brilliant
Never slowing loading time

Here is a popular WordPress Ad Management Plugin. Quick Adsense allows you to add Adsense as well as Ads code for your blog post. Moreover, you can also display ads at any place in your post.  An easy to use setup settings page is included in this plugin so that you are able to control as codes effectively.
Provided features:
Default Ads positioning
Flexible Ads placement
Simple configuration interface
Support any Ads code
Display up to a maximum of 10 Ads on a page
Insert Ads on-the-fly
Manage your ad codes
Disable Ads on-the-fly
And more
Highlights:
Simple and helpful
Works like a charm
Smart

This is a simple yet effective WordPress Ad Management Plugin including many powerful features. Ad Inserter is absolutely one of the best plugins for those who are finding an easy way to control ads in the WP site. By using this plugin, you are able to add ads at any place on your site.
Provided features:
AdSense integration
Support for Google Ad Manager
Syntax highlighting editor
Custom alignments and styles
Insert different ad codes on AMP pages
Use shortcodes from other plugins
Code preview with visual CSS editor
Automatically inserts ads on posts and pages
Insert before or after post
And more
Highlights:
Works great
Amazing tool
Seemingly endless features

If you are a beginner and want to find a plugin to display and manage ads,WordPress Ad Widget is suitable for you. Moreover,  this plugin enables you to display Adsense, image banner ads as well as other ads code in your WP site easily.
Provided features:
Extremely intuitive for beginners
No clunky ad management interface
Easily place image banner ads
Easily place Google ad tags and other ad code
Highlights:
Simple to use and Dependable
Worth Using
Solid Plugin

This plugin is a simple ad management plugin. By using it, you are able to show ads in the top right or in the top left of your WP site. Corner Ad will flip open and show ads in the full viewport if a user hovers over your ads. Besides, you can also use this plugin to show upcoming promotions, run a "secret-sale" as well as announcements.
Provided features:
Minimally invasive
Display the ad at the top corner area of the page
Configurable background-color
Automatic mirror effect
Configurable time for automatic open and close actions
Automatic mirror effect
And more
Highlights:
Simple to use
Brilliant little Plugin
Effective corner ad solution

The AdPlugg WordPress Ad is a totally free WordPress Ads Management Plugin. Thanks to using this WordPress Ad Management Plugin, you are able to insert Adplugg ads into your WP site without the underlying source code required. Furthermore, it is also an effective management tool that allows you to set schedules and configure multiple ads effectively.
Provided features:
Add your AdPlugg ads to your WordPress site
Put different ads in different locations
Support for Facebook Instant Articles
Support for AMP
GDPR compliant
Works with AdPlugg's Free and Pro versions.
Highlights:
Amazing Customer Experience
Fantastic
Easy & efficient

AdSense Plugin WP QUADS is the next WordPress Ad Management Plugin that I want to introduce to you. By using this WordPress Ad Management Plugin, you are able to show ads in any place of your site such as after photos, sidebar widgets, beginning, middle or end of your post.
Provided features:
Displays ads in AMP versions of your pages
Visibility Conditions
Add AMP ads automatically to your site
Use mobile optimized and responsive AdSense ads
Define AdSense sizes for different devices
Disable AdSense ads on phone, tablet or desktop devices
Highlights:
Simple and light-weight
Awesome program
Highly Rated Plugin

The final WordPress Ad Management Plugin we want to introduce in this article is Advanced Ads. This plugin allows you to build and show as many ad units as you want. In addition, you can also set schedules for ads as well as set start or expiration times. Here is definitely a great ad management tool for you!
Provided features:
Create and display unlimited ad units
Rotate ads
Schedule ads and set start time and expiration date
Target ads by content and user groups
Inject ads into posts and pages automatically
Sell ads on your website automatically
Highlights:
Really well made
Great features
Fabulous Plugin
 Conclusion
In conclusion, we hope that the blog will be helpful. With the assistance of WordPress Ad Management Plugins, you can freely and effectively manage ads and run the marketing campaigns on your site. In case you have any queries, why don't you leave your comment below so that we can reply to you quickly?
Furthermore, don't hesitate to visit our site to get more free WordPress themes.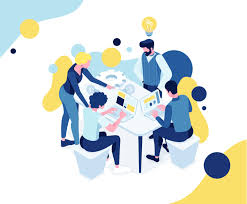 Latest posts by LT Digital Team (Content & Marketing)
(see all)