As you know, there is various content on a website, especially an online store website. So, the customers or visitors will feel difficult when they find the products or content they want. That is the reason why you need to give them a filter function so that they can filter with tag, category, type, date, etc to find the product/content they want easily. The collection of awesome WordPress Filter Plugins below will help you do that. So, what are you waiting for? Let's have a look!
Which is the best WordPress Filter Plugin for your site?
To answer this question, you should spend your valuable time reading the below plugin. Because each plugin also has many different pros and cons, it also depends on your demands and your purposes. Let's take them out.
Top Nice WordPress Filter Plugins

JetSmartFilters can apply filters to custom post types, pages, and themes. With this WordPress filter plugin you can use 9 filter types, style filters directly in Gutenberg with JetStyleManager, and build complex filter structures.
Provided features:
Gutenberg & Elementor friendly
Use indexer for relevant search results
17 filtering blocks
Advanced filtering options
Filter bar designs
Dynamic filtering
AJAX-based system
Pagination, date period, and apply button blocks
And more
Highlights:
Advanced functionality
Fully customizable
Easy-to-use

Search & Filter enables you to filter by tag, custom taxonomy, post types, post dates as well as category. In addition, this WordPress Filter Plugin also gives you an ability to remove your search box and then use it as a filtering system for your posts and page. Through this plugin, you can also generate as many fields and different search forms based on your site.
Provided features:
Order Results Field
Drag & Drop editor
Use custom templates
Search Custom Fields, Post Meta, Authors
Use AJAX to display results
Search Post-Meta/Custom Fields
jQuery range slider, date pickers
Auto-complete combo boxes
Create as many fields and different search forms
And more
Highlights:
Simple and effective
Good functionality
Amazing plugin

This WordPress Filter Plugin enables you to insert a professional product filtering ability for your shop. Advanced AJAX Product Filters allows you to show filters on any pages and you can also hide filters on tablets, desktops, or mobiles based on our need. What's more, this plugin also helps you to filter your site by tags.
Provided features:
Display filters on any pages
Condition to select pages where filters/groups must be displayed
Option to hide filters on mobile, tablet or desktop
Filter by Product Tags
Better work with variations
Hierarchical category tree
Color and image type of filters
SEO Title, Description and Header with added filters
And more
Highlights:
Very useful
Easy to setup
Indispensable

Plugin Load Filter allows you to deactivate unessential plugins for each post and page. Thanks to filtering the activation plugin, you are able to speed up your WordPress site effectively. This plugin also includes support URL Filter for Expert, Support Jetpack Modules filtering, and so on.
Provided features:
Support Post Format type
Deactivate unnecessary plugins
Support Custom Post type
Distinguish the plugins for blog and Web applications
Support Jetpack Modules filtering
Highlights:
Fantastic
Very useful
Good plugin

Taxonomy filter enables your customers to filter hierarchical term taxonomies inside your admin pages. What's more, this plugin also includes a custom input field so that you are able to filter each taxonomy list in real-time. Moreover, if your taxonomy is empty, you can hide the filter field.
Provided features:
Hide the filter field if the taxonomy is empty
Manage taxonomy filters into bulk edit section
Add a custom input field
Filter hierarchical term taxonomies inside admin pages
Enable on post-management pages
Highlights:
Awesome plugin
Amazing
Beautiful

Here is a fantastic WordPress Filter Plugin if you are finding a filter plugin. Thanks to using Better Search, you are able to extend the plugin's features set in a few minutes. Moreover, after researching, your search results will be arranged by relevance in an automatic way and then you can also turn off the relevancy based on your searching.
Provided features:
Profanity filter
Search results are automatically sorted by relevance
Seamless integration
Automatically replace your default WordPress search
Control the results
Supports cache plugins
And more
Highlights:
Simply perfect
Nice plugin
Great

Relevanssi is a great plugin including a lot of features as well as configurable options. By using this WordPress Filter Plugin, your search results can be filtered in the order of relevance. This WordPress Filter Plugin also provides you two options to find documents matching by one search term or all words to appear.
Provided features:
Search results sorted in the order of relevance
Fuzzy matching
Search for phrases with quotes
Search comments, tags, categories and custom fields
Multisite friendly
bbPress support
Create custom excerpts
Highlight search terms in the documents
Highlights:
100% recommend
Excellent
Fantastic plugin

This WordPress Filter Plugin provides you an ability to get access to deep search insights as well as all tools that you need. In addition, Swiftype Site Search Plugin for WordPress also enables you to search results synchronize in an automatic way in case you save, remove, or alter your WP content.
Provided features:
Fully managed
No programming required
Out of the box relevance
Automatic Updating
Intuitive Dashboard
Deep Insights
Choose Your Language
Highlights:
Dynamic plugin
Work perfectly
Like a dream

Here is a great WordPress Filter Plugin that enables you to make the content of your site be filterable as well as searchable by meta fields and taxonomies at the same time. In addition, with WordPress Meta Data and Taxonomies Filter, your users are able to filter your posts, custom types, and pages through the meta fields and taxonomies.
Provided features:
Auto submit option
Creating SEARCH/FILTER shortcodes by the constructor
Filter posts and custom post types by meta fields
Taxonomies terms value dynamic recount
Constructor of sort-panels
Filter posts and custom post types by taxonomies
Built-in the meta-fields data constructor
Size for any drop-down optionally
And more
Highlights:
Perfect
A must-have
Highly configurable

The last WordPress Filter Plugin in this collection is Blog Filter – Post Filters Post Portfolio Gallery. Thanks to it, your visitors are easily able to filter the blogs or posts by using a category filter or tag filter. So, they can quickly find the content they want without any difficulties.
Provided features:
Blog Filter – Post Filters Post Portfolio Gallery
Select the quality of an image you are going to display
Connect with your single post pages automatically
Show image title/label grid blog posts images
Provide multiple colors for the filters button
Highlights:
Easy to use
Responsive
SEO-friendly
Conclusion
Thanks for reading! We hope that this article about the collection of top powerful WordPress Filter plugins can help you to enhance your users' experience! If you find it useful, don't forget to share it with your friends. If you have any questions, leave a comment below. We will answer it as soon as possible.
Besides, you can access free WordPress themes to have a more attractive design for your websites.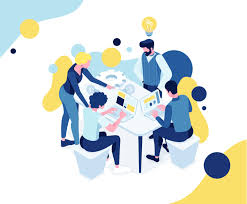 Latest posts by LT Digital Team (Content & Marketing)
(see all)