Nowadays, there are a ton of valuable plugins in the market that support you to manage and develop your WordPress site successfully. However, not all plugins are completely suitable for your purposes and meet your requirements. If you want to save much time controlling users' activities, you shouldn't miss this post below.
Why should you use WordPress Logs Plugin?
Honestly, it is difficult for you to control and manage all users' activities on your website simultaneously. Moreover, you will consume much time to keep track of everything that occurs on your site. Therefore, in today's article, we recommend for you the top excellent WordPress Logs Plugin that comes will many powerful features. We believe that these below plugins won't let you be disappointed. Let's start!
Top Amazing WordPress Logs Plugin

One of the most typical WordPress Logs plugins in today's collection is WP Activity Log. This is considered a useful tool to secure and keep track of everything that is happening on your websites. Moreover, it also helps you ensure user productivity as well as improve user accountability. Another benefit is that you can know exactly what your users are doing. Furthermore, you have the ability to control all activities of users easily.
Features:
See who is logged,
See what everyone is doing in real-time,
Log off any user with just a click,
Generate HTML and CSV reports,
Export the activity log in CSV (ideal for integrations),
Get notified via email of important changes,
Get instant SMS message notifications of critical site changes,
Search the activity log using text-based searches and use built-in filters to fine-tune the searches,
Store activity log in an external database to improve security
and much more
Highlights:
A lot of advanced features
Full-documentation
Powerful support

The second great plugin that you should consider is the Activity log. This tool allows you to monitor and track all activities on your websites exactly. Therefore, you are able to see what people are doing on your site effectively. In addition, the plugin is also lightning fast and works behind the scenes, hence it doesn't affect site and admin performance.
Features:
Able to get email notifications once an event you have defined (via rules) has occurred
Export your Activity Log data records to CSV
Export your Activity Log data records to the Export Personal Data tool
Solve this issue by tracking what users do
Easy to use and filter view on the dashboard of your WordPress site
Highlights:
Easy to use
Translation ready
Work effectively

If you want to follow a dozen of activities on your website, this plugin is the perfect solution for you. It allows you to see recent changes directly on your dashboard or on a separate page. In addition, the tool works as a log/history/audit log/version history of the most important events that happen in WordPress. Moreover, it also comes with built-in support for the following plugins: Jetpack, User Switching, WP Control.
Features:
Allow you to see who added, updated, or deleted a post or page
Get info when someone adds, updates, or removes a widget in a sidebar
See when a user login & logout. Also, see when a user fails to log in
View details about changes made in the different settings sections of WordPress
See when a privacy data export request is added, approved by the user
and much more.
Highlights
Translation ready
Full-support
Successful tool

The excellent plugin is appropriate for those who want to track user activity on your website with this incredibly powerful. By using it, you can have the ability to track both logged-in and non-logged-in users. Furthermore, you can monitor page visits as well as set up event triggers too. Especially, the plugin stores no cookies on users' computers, so it requires no cookie opt-in from users.
Features:
Simple & intuitive
Powerful search
Compatible with WooCommerce and other user registration plugins
Tracks both logged-in and non-logged-in users (ie. unknown users)
GDPR / CCPA / privacy ready
All data is stored locally in your database
Highlights:
Free for download
Simple to install
Good performance

Another good choice for you is the 404 to 301 plugin. It is a simple tool, however, it can solve all 404 errors for you. In addition, you can optionally monitor and control all errors on your website.
Features:
You can redirect errors to any existing page or custom link (globally)
You can set custom redirect for each 404 path
No more 404 errors on your website. Seriously
You can optionally monitor/log all errors
Exclude paths from errors
You can optionally enable email notification on all 404 errors
Will not irritate your visitors if they land on a non-existing page/URL
Increase your SEO by telling Google that all 404 pages are moved to some other page
Follows best WordPress coding standards
Highlights:
Developer friendly
Translation ready
Effective plugin

Easy Updates Manager has the capability to control all kinds of update and install activities.  control of their website updates. In addition, with many powerful features, you can determine exactly what and when something is updated on your website.
Features:
Disable all updates with one click
Enable automatic updates with one click
Deeply customize your automatic update settings
Use logs to determine what and when something is updated
Hide plugin and theme updates (if custom developed)
Select which plugins and themes can be automatically updated
Disable core, plugin, theme, and translation updates
Force Updates to check that automatic updates are working
Highlights:
A lot of powerful features
Simple to use
Integrate with UpdraftPlus

An effective tool that we would like to recommend is Main WP. Thanks to many powerful features, you can control and keep track of multiple activities on your WordPress site. Moreover, it allows you to know what your users changed on your site without logging in. It is regarded as a perfect tool to secure and monitor your customer sites effectively.
Features:
Keep a log of changes in the MainWP dashboard and extensions
See all activity logs from one central location, the MainWP dashboard
Know what your clients change on their business site without logging in.
Ease troubleshooting – no more guesswork
Better manage, secure & monitor your client sites
Identify suspicious behavior before it becomes a security issue
Stop all the customer blame games & have proof of what happened
Highlights:
Amazing tool
Work well
Premium version with many high-quality features
This nice plugin is suitable for those who want to see all activities of clients happening on your site. From that, you can block, request or even log out users immediately when clients have bad activities on your site. Moreover, it also supports you to monitor any user, any plugin, and investigate possible problems. Especially, it is easy for you to install and use with a user-friendly interface.
Features:
Very detailed requests log
Detail Search Filters
User Steps Behaviour Tracking
Disable User Sessions/Logout user
User Login Time and Session Time in WP
See Logged Users
Retroactive History System Log Export
View changes in posts revision
And much more
Highlights:
Compatible with all plugin
Easy control and manage
Work efficiently
Conclusion
Each plugin has its own good points and drawbacks. Therefore, you need to consider and compare carefully so that you can make the right decision. In addition, if you are keen on themes, you can drop off our free WordPress Themes to see many advanced themes here. Thanks for reading.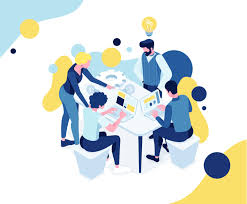 Latest posts by LT Digital Team (Content & Marketing)
(see all)