It is undeniable that WordPress Mobile Plugin is one of the most optimal solutions to make your site mobile-optimized and responsive. In other words, your site will appear perfectly on all kinds of screens without any trouble. So, in the blog today, we would like to bring you the list of many popular and helpful WordPress Mobile Plugins. Let's check out!
The importance of using WordPress Mobile Plugins
These days, there are more and more mobile users who surf the Internet and access many websites frequently. Therefore, if you want to enhance the conversion of your site effectively, you absolutely think about the way to make your site mobile-friendly to attract more visitors. In order to do it easily, the best solution is to install a WordPress Mobile Plugin. Today, we pick up some powerful WordPress Mobile Plugins with the hope that it is helpful for you. Let's start now!
Top Effective WordPress Mobile Plugins

WPtouch is a great WordPress Mobile Plugin that you can use to insert a beautiful and simple mobile theme for your mobile visitors. In addition, thanks to using this plugin, you can also ensure the SEO ranking of your site. This plugin also gives you a lot of professional themes for your businesses, blogs as well as WooCommerce retailers.
Provided features:
A variety of enhanced themes for blogs
Add rich advertising options
Top-notch one-on-one support
Add a simple and elegant mobile theme
Customize many aspects of its appearance
Highlights:
Great product
Outstanding

AMP for WP plugin enables you to insert Accelerated Mobile Page for your site in an automatic way. What's more, this plugin also helps to make your site run quicker for your mobile visitors. Thanks to a Custom AMP Editor included in this plugin, you can override the content which was written in your posts and page.
Provided features:
Custom AMP Editor
Mobile Redirection
Email Opt-in Subscription form support in AMP added
Call to Action boxes and notification bars
9 Advertisement sizes
Comments Forms in AMP.
Native AMP Search functionality.
Design 3 Watch the Video Overview
Disqus Comments Support
Google Tag Manager Support
Page, Category & Tags Support Added
Custom Post Type Support
Highlights:
Excellent support
Customer Service Excellent
Outstanding assistance

Here is a great WordPress Mobile Friendly Plugin that you can use to transform the content of your site into a progressive mobile web application. What's more, you can also have an ability to customize the appearance of your mobile web app so that it can resemble your brand identity.
Provided features:
Choose what pages you want to display
Add to Homescreen
Access to multiple app themes
Customize your mobile web app's appearance
Loading the mobile web application
Offer your users an exceptional reading experience
Highlights:
Perfect plugin
Works well
Very solid plugin

This plugin enables you to detect all the Mobile Browsers as well as loads the mobile theme. Besides, you can also have the ability to choose a different mobile theme for each mobile browser and the different mobile themes for each of the options like Ipad, Android, iPhone, Blackberry ad more.
Provided features:
Works With W3 Total Cache
QR code for mobile bookmarking
Better Mobile Detection
Serve separate home page for mobile devices
Click To Call to phone numbers
Highlights:
Works perfectly
Incredible Plugin

Jetpack plugin offers you a mobile theme that you can implement for your site just by going into your Jetpack settings area. Besides, the theme can operate when it detects a mobile device. It also allows you to override your current responsive theme in case you want.
Provided features:
Brute-force attack protection
Backups of your entire site
Advanced site stats and analytics
Hundreds of professional themes
Intuitive and powerful customization tools
Simple PayPal payment buttons
Integration with the official WordPress mobile apps
Malware scanning
A record of every change
Highlights:

WPMobile.App Plugin allows you to create an iPhone-iPad and Android native mobile application for your WP site in real-time. Besides, you can also use this plugin to publish the mobile application that you created on the Apple Store or Google Play.
Provided features:
Test your mobile app with the Android and iOS demo app
Choose the name, the logo and the theme of your mobile app
Users can search for your content directly
Compatible with smartphones and tablets
Users can share your pages and your articles
Highlights:
Easily accessible
Top service
Really really impressed

Max Mega Menu allows you to make your site mobile-optimized. By using this WordPress Mobile Plugin, you are able to give your mobile devices a clear and easy-to-use menu. Besides, you can also insert many popular WordPress widgets for your menu as well as change the style of the menu with a professional theme editor.
Provided features:
Organize your submenus into rows
Display WordPress Widgets in your menu
Customize the styling of your menus
Builds upon the standard WordPress menus system
Supports multiple menu locations in each
Off-canvas or standard drop-down mobile menu
Supports Flyout or Mega Menu sub-menu styles
Hover, Hover Intent, or Click event to open sub-menus
Fade, Fade Up, Slide Up or Slide sub-menu transitions
Add icons to menu items
Highlights:

This WordPress Mobile Friendly Plugin gives you the ability to create as well as set up your different favicons for your mobile gadgets easily such as iPads, Android, Windows tablets, iPhones, and so on. What's more, this WordPress Mobile Plugin also helps you to generate an optimized favicon for Android as well as IOS such as Firefox, Safari, Opera, Chrome, and more in an automatic way.
Provided features:
Serve as a sort of bookmark for your site
Generate and setup a favicon for desktop browsers
Classic desktop favicons
Generate all the icons
Create an optimized favicon for iOS and Android
Highlights:

The call Now Button allows you to put a call now button for your site and show an icon on the screen of your mobile gadgets. You can also select the page where the button should appear. Besides, this plugin also enables you to integrate a click tracking method with plugins having Google Classic Analytics or Google Universal Analytics.
Provided features:
Display an icon on the mobile device's screen
Place an effective button that says "call now"
Integrate a click tracking method with Google Universal Analytics
Choose which pages the button should appear
Highlights:
Easy install
Compatible with Elementor
Simple configuration

Are you finding a plugin to help with the experience of your mobile website? Here is your solution. This is a WordPress Mobile Friendly Plugin that helps your visitors get access to your site easily through their mobile gadgets such as tablets, desktops, smartphones,s and so on.
Provided features:
3 Depth Menu Level
Naked Header
Logo/Text Branding
Background image for the menus
Naked Header
Disable Mobile Menus in specific pages
Alternative menus per page
Menus only visible for logged in users
Header Live Search
Footer menus
Google Fonts
Customize the styling of your mobile menus
Highlights:
Fantastic plugin
Intuitive interface
Look great
Conclusion
In short, attracting mobile users to access your site on their mobile devices is one of the most effective methods to boost your site traffic as well as enhance your online business. Therefore, don't miss a good chance to do that with the support of a good WordPress Mobile Plugin. We hope that the blog today will help you save time in finding the suitable one. If you have any questions, please leave your comment below and we will reply to you quickly.
Furthermore, in case you have an intention to give your site a new and eye-catching appearance, let's take a look at our responsive free WordPress themes here. Thanks for your reading and hope you enjoy it!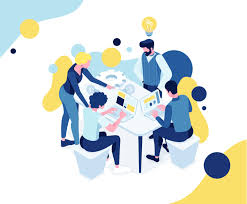 Latest posts by LT Digital Team (Content & Marketing)
(see all)