It is undeniable that WordPress Podcast Plugin is one of the most significant solutions to launch a Podcast on your site. Hence, in today's article, we provide you with the top best WordPress Podcast Plugins that you can choose the best one to launch a podcast on your site.
Why should you use WordPress Podcast Plugin?
These days, the number of people who use podcasts is increasing significantly. Therefore, podcast advertising will bring great benefits to your business if you use this method to advertise your products. That is a reason why you need to add and display podcasts on your site. The help of a useful WordPress Podcast Plugin will make everything easier and simple. So, let's check the listing below to have the right choice.
Top Excellent WordPress Podcast Plugins

Here is an easy-to-use WordPress Podcast Plugin that enables you to get your podcast up as well as run it very quickly. Moreover, this plugin is also compatible with the podcast hosting platform that allows you to host podcast media files without leaving the WP dashboard. You can refer to the Seriously Simple Podcasting vs PowerPress comparison to have more valuable information.
Provided features:
Run multiple podcasts from the same site
Gather thorough stats on your listeners
Supports both audio and video podcasting
Use any post type for your podcast episodes
Get your podcast up and running quickly
Integrated podcast hosting platform
Newly redesigned
The freedom to host your media files
Complete user and developer documentation
Highlights:

PowerPress Podcasting plugin by Blubrry enables you to insert Apple Podcast compliant podcast feed for your site. In addition, this plugin also allows you to generate subscribe page as well as help you to enhance the discovery of your podcast on the search engines.
Provided features:
Full Apple Podcasts
Integrated HTML5 Media Players:.
Skip to Position in Player shortcode
Subscribe tools
Podcasting SEO
Podcast Importing
Migration tools
Multi-podcast support
Post type and taxonomy podcasting
Multi-languages, locales and emoji support
Highlights:

AWS for WordPress allows you to generate audio versions for your posts and pages as well as generate podcasts. Besides, it also enables you to accelerate your site and offer a more reliable viewing experience with the help of Amazon CloudFront.
Provided features:
Create audio versions of your posts
Translate them into other languages
Create podcasts
Integrate with Amazon Alexa
Highlights
Super clean
Simple to use
Brilliant plugin

Compact WordPress Audio Player plugin enables you to embed an MP3 audio file into your post and page very easily just using s simple shortcode. In addition, the audio files that you embedded can be worked on all devices.
Provided features:
Works on all major browsers
The audio player is responsive.
Add the audio player to any post/page using shortcode
Use autoplay option to play an audio/mp3 file
Specify both the mp3 and Ogg version of your audio files
Highlights:
Simple to use
Works perfectly

The Spreaker shortcode plugin enables you to embed Spreaker audio player for your WP blogs. What's more, this WordPress Podcast Plugin is totally compatible with any speaker episode, user and show. After installing this plugin, it can integrate with all of your blogs.
Provided features:
Display as a player's background
Enable or disable the playlist continuous playback
Configures how the playlist should be built
Embed Spreaker audio player into blogs
Highlights:
Great plugin
Easy to use
Great support

This WordPress Podcast Plugin enables you to insert speakers, topics, books, services types into your posts and pages. Moreover, this plugin also allows you to attach MP3 files, PDF, Doc, Ppt as well as photos into your posts.
Provided features:
Add Speakers, Series, Topics, Books
Attach images to sermons, series, speakers
Attach MP3 files as well as PDF, DOC, PPT
Bible references integrated
Completely integrated with WordPress search
Embed video from popular providers
Import sermons from other WordPress plugins
Super flexible shortcode system
Supports 3rd party plugins
Quick and professional free and paid support
Highlights:
Superb
A Life Saver
A must-have

This WordPress Podcast Plugin enables you to publish podcast episodes from WP and Libsyn show as well. Furthermore,  your media files can upload directly to Libsyn. Libsyn Publisher Hub also consists of a lot of powerful features.
Provided features:
Apple Podcasts optimization tags
Create ID3 tags
Pull in previously published episodes
Advanced scheduling
Automated feed/show migrations
Media file uploads direct to Libsyn
Highlights:
Awesome Plugin
Good Podcast
Great Plugin

Podlove Podcast Publisher gives you the ability to generate expressive, compatible, and efficient podcast feeds for your site. Besides, this WordPress Podcast Plugin also enables podcasters to offer personal feeds for specific use cases and visitors as well very easily.
Provided features:
Multi-format publishing
Embracing all modern and legacy audio
Provide individual feeds for certain use cases
Create podcast feeds
Publish chapter information in the player
Highlights:

Podcast Player is a user-friendly plugin that allows you to display podcast episodes very easily just by using the podcasting feed URL. In addition, this WordPress Podcast Plugin also allows listeners to get access to all your episodes from all pages or individual pages of your site.
Provided features:
Access to your podcast episodes
Display a responsive podcast player
Fetch all required details from feed url
modify fetched details of your podcast
Show or Hide individual player elements
share your podcast episodes
Ajax live search episodes from the podcast
Highlights:
Great plugin

Responsive Support
Conclusion
All in all, the Podcast plays an important role in making your site more interesting to attract more visitors. Therefore, using a WordPress Podcast Plugin is necessary. With the collection today, we hope that you can easily select the best one meeting your requirements. Do you have any questions? Please leave your comment below.
Moreover, don't forget to explore our user-friendly and high-quality free WordPress themes to get a good one for your WordPress site. Thanks for reading.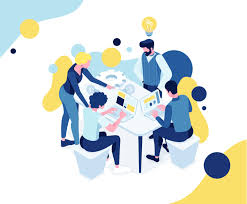 Latest posts by LT Digital Team (Content & Marketing)
(see all)