Which is the most effective WordPress Logs Plugin for your site? Don't ignore the battle between WP Activity Log vs Simple History below.
Why should you use WordPress Logs Plugins for your site?
As a website owner, it is really difficult for you to manage and control multiple tasks at the same time. It is certain that you will find it hard to know who logged in, logged out, and other occurred changes on your website such as delete, create, move, modify, etc. Fortunately, WordPress Logs Plugins give you full control of your website, so you have the ability to know exactly what is happening to it.
In addition, these tools also bring you a wide range of treasured benefits. First and foremost, they can help you to improve your site security by showing failed login attempts, system changes, user account changes, etc. Thanks to that, you can take prompt action to prevent your website from hackers or brute force attacks.
Moreover, if you are managing websites on behalf of a company. These plugins will help you record all important information that happened on your WordPress site. And then you can use this data as evidence to report.
As mentioned above, WordPress Log Plugin is a necessary part of your site. Therefore, in today's blog, we picked out the 2 most prevalent log plugins to compare. They are WP Activity Log vs Simple History. We will compare base on 4 aspects including Main features, ease of use, price, pros, and cons. Let's dive into the following sections.
WP Activity Log Vs Simple History: Background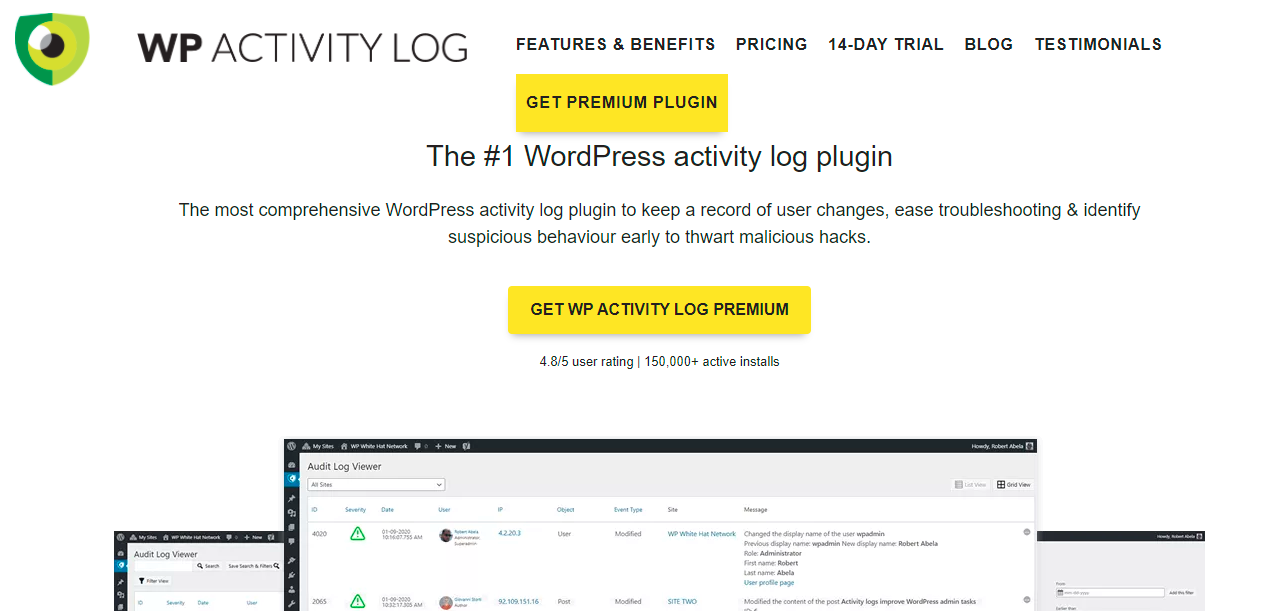 WP Activity Log is one of the most outstanding log plugins that we would like to mention. Because it offers you a wide array of powerful features and other useful customization options. Thus, this plugin helps you keep track of users, logs changes, and all activities that happened on your website. Moreover, it includes tons of detailed information about exactly what was altered, when, where, and even by whom.
Additionally, you can get email notifications, reports, robust search and archiving features, and much more. Plus,  you can use this plugin to keep tabs on your site.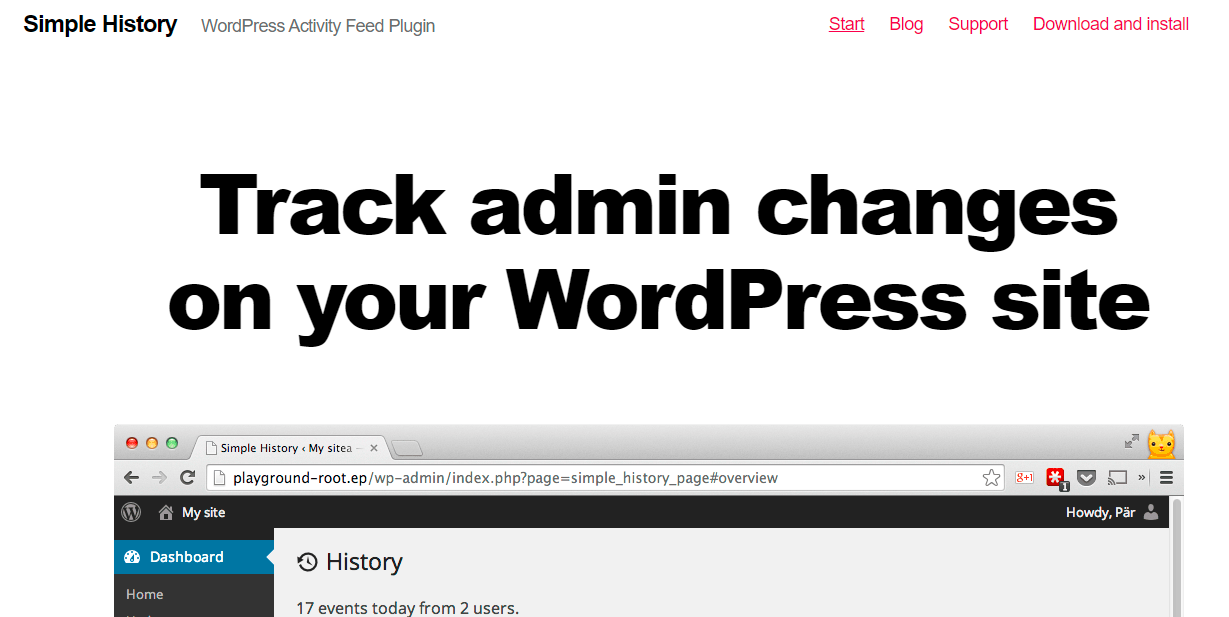 Another dominant opponent of the WP Activity log is Simple History. With over 100.000 active installations, this plugin has received a lot of trust and positive feedback worldwide. It is considered a powerful log tool that ca tracks content change, user profiles, failed logins, menu edits, and much more.
Besides, this plugin also keeps track of what occurred with other plugins such as JetPack, Advanced Custom Field, Beaver builder, etc.
Main features
WP Activity Log
This plugin offers a wide range of powerful features included in the table below:
| | | |
| --- | --- | --- |
|  Features |   Free version |  Premium version |
|  Comprehensive activity logs( include multisite network changes) |   ✔️ | ✔️ |
|  Activity logs for third party plugins |   ✔️ |   ✔️ |
|  Activity logs of files changes |   ✔️ |   ✔️ |
|  Fully configurable activity log |   ✔️ |   ✔️ |
|  Search filter for the activity log | ❌ |   ✔️ |
|  User & site activity report | ❌ |   ✔️ |
|  Instant email notifications and SMS alerts | ❌ |   ✔️ |
|  Automated scheduled reports | ❌ |   ✔️ |
|  User sessions management | ❌ |   ✔️ |
|  Automatically logout | ❌ |   ✔️ |
| External activity log database | ❌ | ✔️ |
| Better manage the logs | ❌ | ✔️ |
| Mirror the activity log to log files | ❌ | ✔️ |
| No activity log in the website database | ❌ | ✔️ |
 Simple History
 On the other hand, this plugin only provides you with some basic features to keep a log of all tasks performed on your WordPress site including:
Monitor almost every event, except core updates and changes to Multisite
Allow you to find old history events with an easy-to-use search function
Support for third-party plugins such as Jetpack, WP Crontrol, User switching, and much more
Offer a RSS feed of changes
Ease of use
WP Activity Log
After finishing the installation and configuration process, you can view all users' activities in detail. The number of events in the log will depend on your configured settings before and how much activity has been happened on your site.
In addition, while Simple History only reports that the post was changed in a general way. WP Activity Log provides you a lot of important information about all changed activities including date, status, author, category, and much more.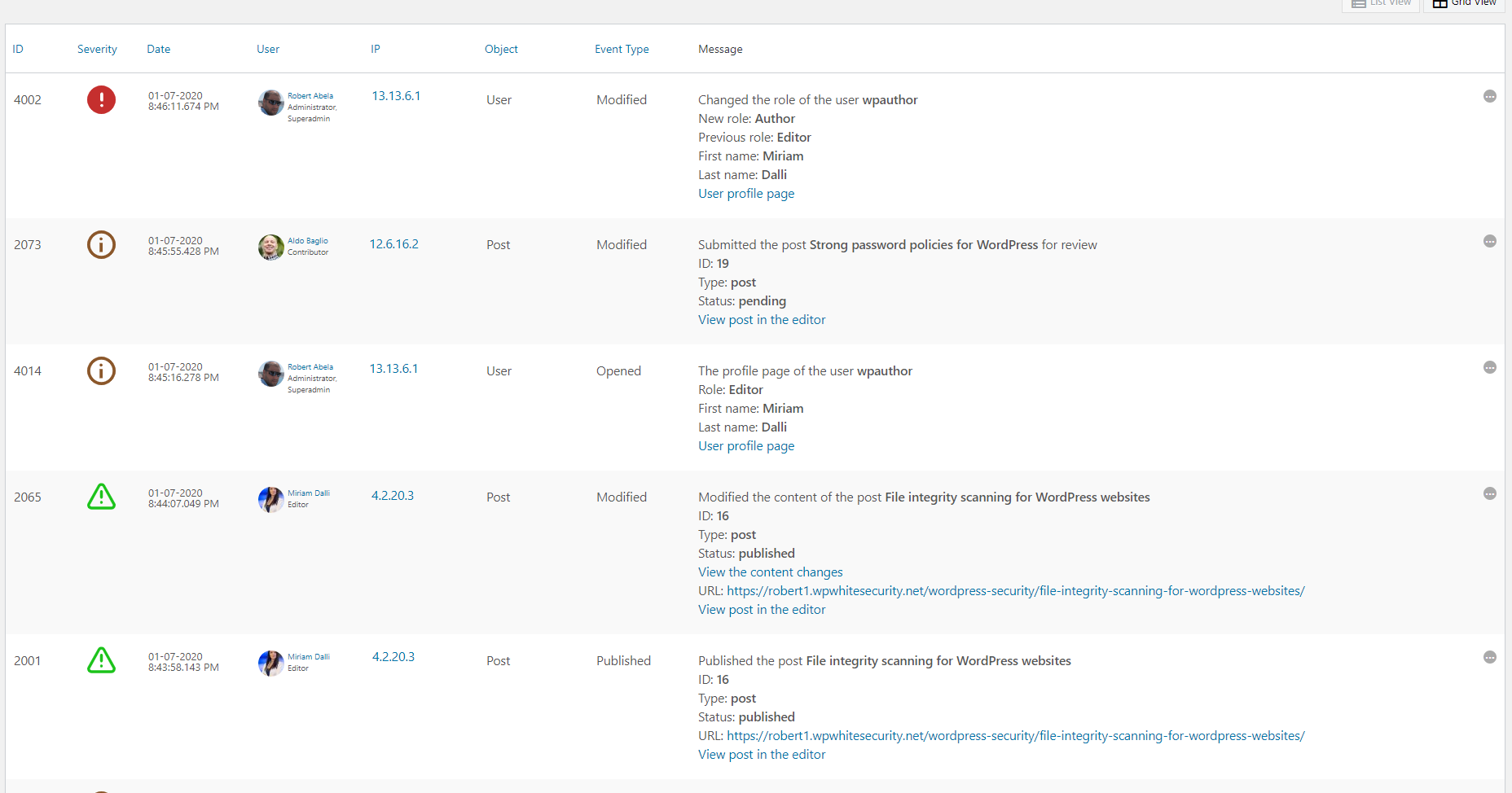 Another configuration option consists of the ability to enable or disable individual events and then these events will be not displayed in the log.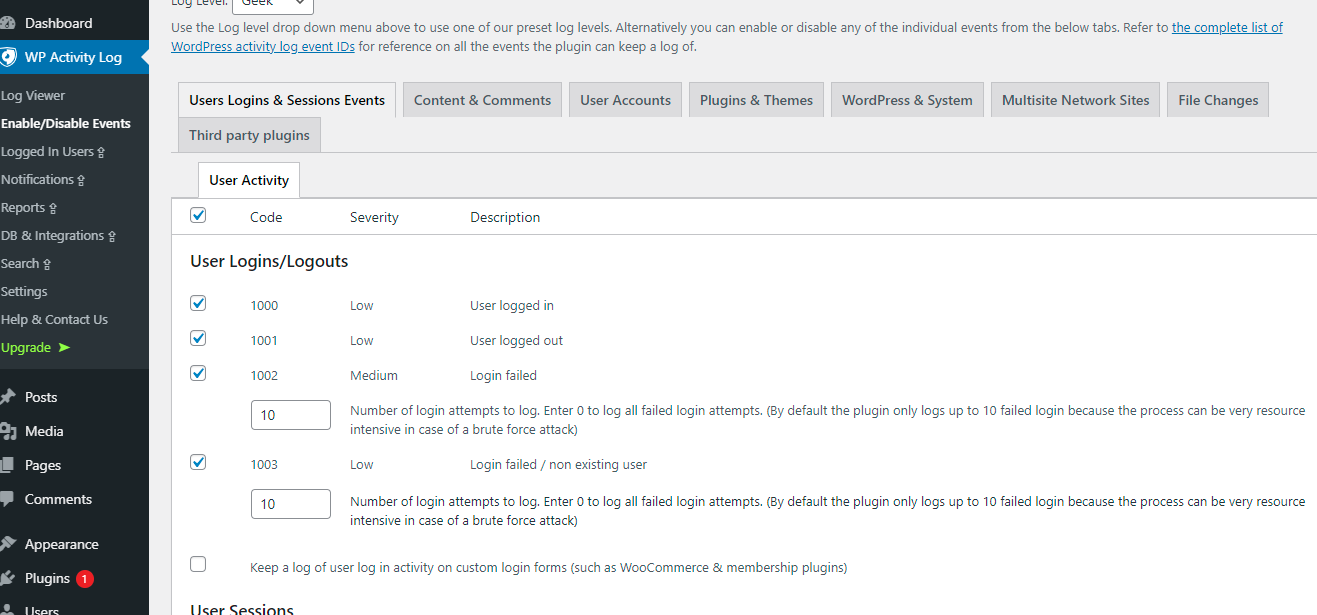 When you upgrade to the premium version, you have more chances to experience a lot of intensive features. For example, you can view who is logged into your site, when/ where they logged in. From that, you can terminate any user's session by clicking Destroy session button. Moreover, it allows you to limit or block multiple sessions for the same user.

Simple History
As its name indicated, Simple History is extremely easy to use and install. Besides, since it offers fewer features than WP Activity Log, of course, it is easier to utilize. The installation process only takes you a few minutes. You can optionally choose to display history on the dashboard or as a page under the dashboard menu.
In addition, it allows you to enable RSS feed so that you can monitor the changes made via your favorite RSS reader on your smartphone, iPad, or computer. And then don't forget to click Save changes.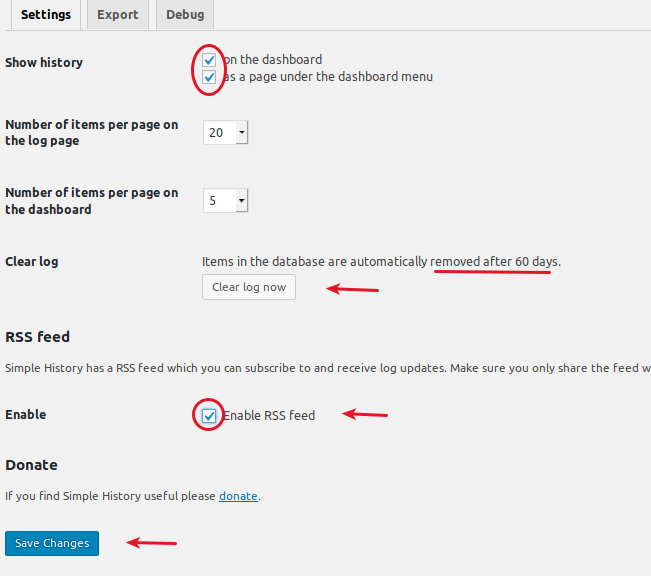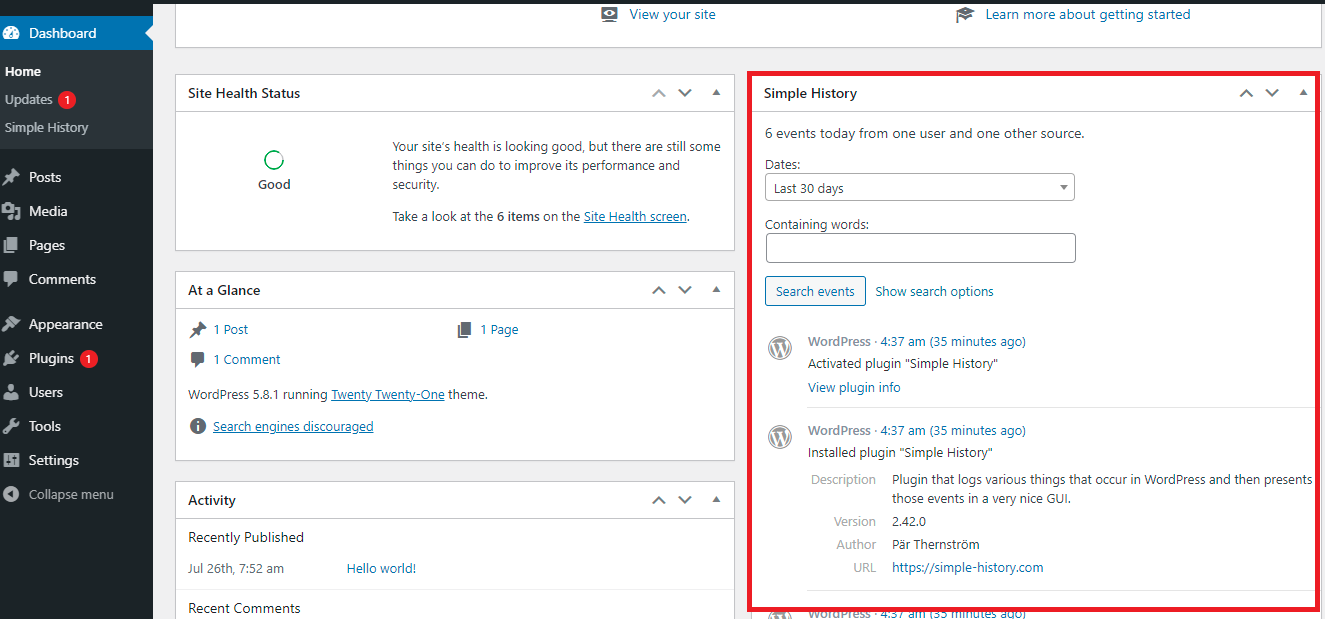 All changes are displayed on the dashboard.
In order to see the Simple History Page, you can click the Simple History section to view all information. Moreover, there is a stats widget on the right sidebar. At here, you are able to view the number of events that happened during the last 28 days.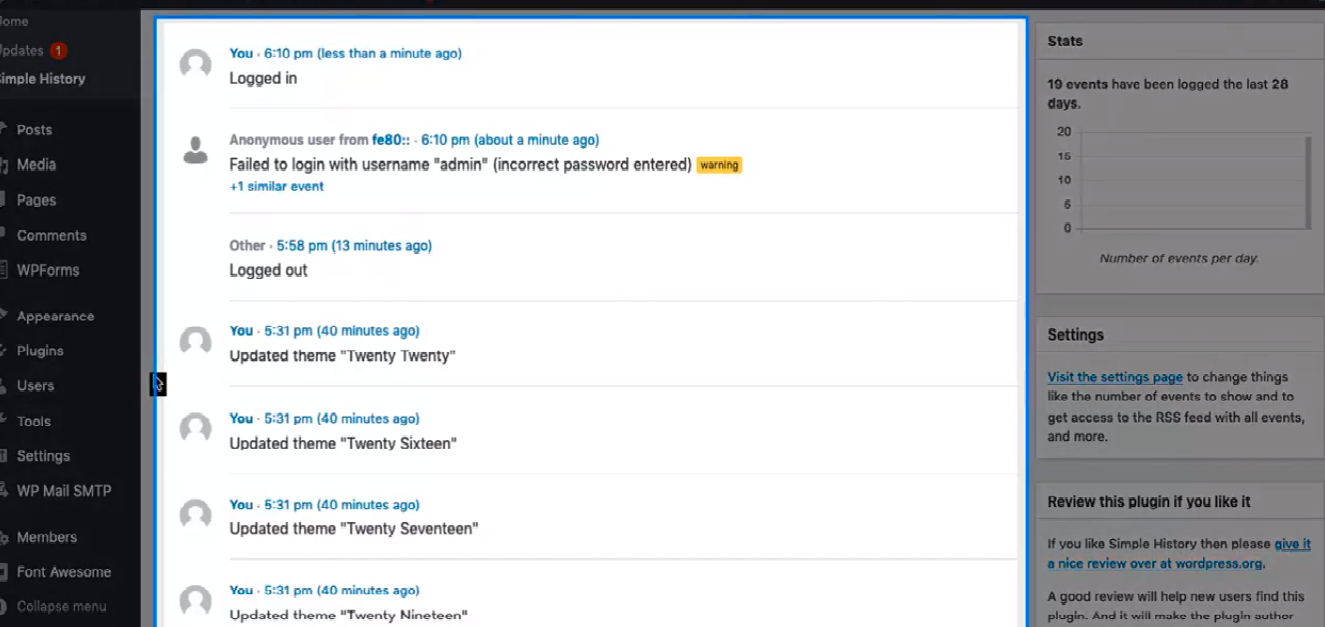 Price Plans
WP Activity Log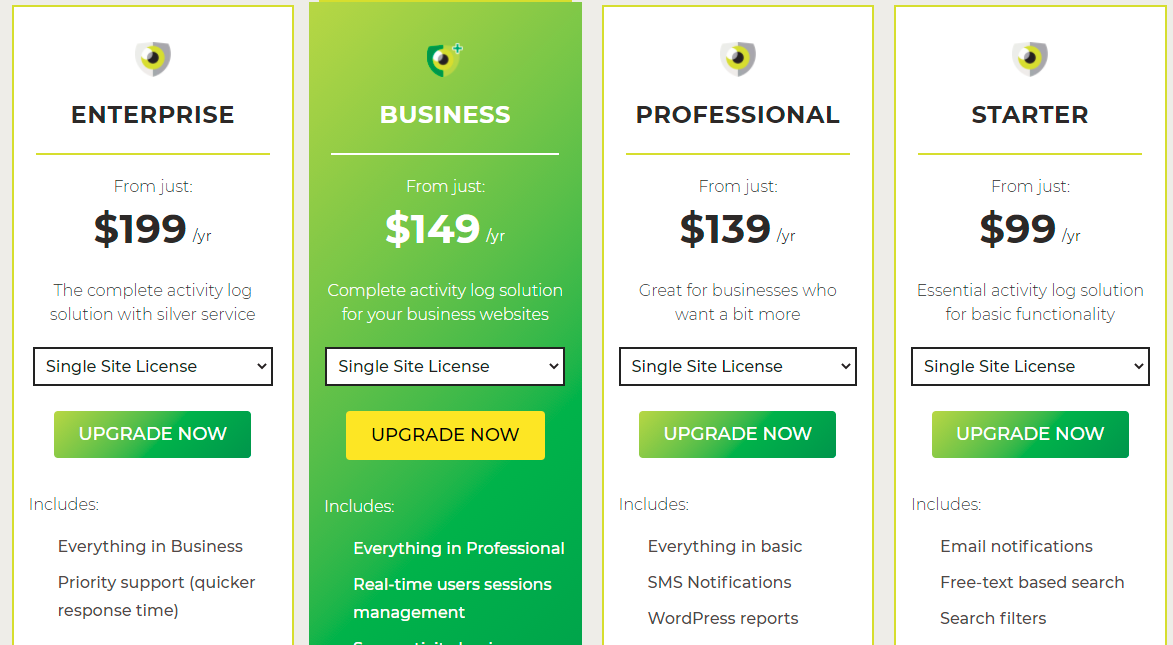 In addition to the free version, WP Activity Log also offers you paid version with 4 flexible packages including Starter, Professional, Business, and Enterprise. The Pro version starts at $99/ years for the Start plan that includes some basic features and functionality. If you want to enhance your site capability as well as use intensive for your website, the Business plan is highly recommended. And the cost will increase in proportion to the number of websites you have.
Simple History
Simple History is totally a free version. Therefore, you can use it to keep track of the changes on your website without any cost. Unfortunately, Simple History doesn't offer any Pro version which means you don't have chances to experience more advanced features such as receive instant SMS and email alerts, WordPress reports, see logged-in users' sessions in real-time, and much more that are available in WP Activity Log.
Pros and cons
WP Activity Log
 Pros
 Cons

 Allow you to tracks users, sessions, changes, plugins, and everything
Can track changes to other plugins
Allow you to send SMS or email notifications for specified events
Integrates with third-party tools
Can export logs elsewhere for increased security
Support WordPress multisite networks

A lot of advanced features are only available for the Pro version
Simple History
 Pros
 Cons

Tracks changes to the content and your website
Audits user sessions and activity
Monitors failed logins
Monitors changes to other compatible plugins
Enables you to exclude users from logging
Totally free of charge
Extremely easy to use

There are a lot of limited features for the free version.
WP Activity Log Vs Simple History: The final result
Have you realized which plugin is more suitable for your site? In general, both WP Activity Log vs Simple History is valuable in catching all activities on your WordPress site. However, we have to admit that WP Activity Log overshadows Simple History in terms of various features.
Therefore, in our point of view, WP Activity Log is highly recommended for security-conscious websites. Because it helps you monitor multi-users on your WordPress site at the same time. In addition, this plugin also supports WordPress multisite networks right out of the box, so it is also a perfect choice for those who are managing a network of sites from one installation.
On the other hand, if you need a basic solution and easy-to-use tool, you should use Simple History.
And what is your perspective? Which one is better for your site? Whether you have any queries or need our support, feel free to mention it in the comment section below. We hope that the WP Activity Log vs Simple History comparison brings you a lot of worthwhile information to help you make the right decision for your site.
Besides, if you want to refer to other options, don't hesitate to access WordPress Logs Plugin. Last but not least, are you going to make a different appearance for your site? Fortunately, there are a wide array of stunning, modern, and fully responsive themes and templates at our Free WordPress Themes site. Let's visit and get one for your site.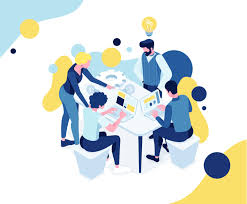 Latest posts by LT Digital Team (Content & Marketing)
(see all)