HikaShop installs files in the following folders. Please first make sure those folders are writable before trying to install HikaShop :
Joomla / Administrator / Components
Joomla / Components
Joomla / Modules
Joomla / Plugins
Joomla / Plugins / Hikashop
Joomla / Plugins / Hikashoppayment
Joomla / Plugins / Hikashopshipping
Joomla / Plugins / Acymailing
Joomla / Plugins / Search
Joomla / Plugins / User
Joomla / Plugins / System
Joomla / Language / en-GB
Joomla / tmp
Joomla / media
In Joomla 3.x, you can check the folder permissions in the Joomla backend, under: System > System Information > Folder permissions

Blank page
A blank page does not help us to determine what could be the problem so if you get a blank page (an entire white screen without anything written on it).
Please make sure that your PHP configuration enables you to see errors and if not, edit your php.ini file and search for the string parameter display_errors.
This parameter should be turned On: display_errors = On.
If it's not the case, please edit your php.ini file, modify this line, save your file and then restart your server and try again to install HikaShop. You should not see a blank screen anymore and the error message will help us a lot to fix the problem.
In the Joomla global configuration (System > Global configuration), you can also change temporally the setting Error reporting (under tab "Server") to development
If you can not see any error, please try to install HikaShop via FTP, it solves more than half of the installation issues.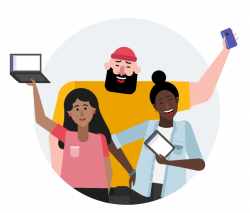 Latest posts by Document Team
(see all)